2023 HWPL Peace Educator Training Education in Colombia
On February 27th, March 4th, and March 31st, 15 educators from George Williams College in Colombia participated in HWPL Peace Educator Training.
For the first time in Colombia, the teachers who participated in the peace teacher training program participated in the education with a sense of responsibility as peace teachers. This education was conducted as a time to understand and learn about the value and importance of peace education through the contents of HWPL peace textbooks.
Paola Andrea Bolaños Melo, a Castellan language and ethics teacher at George Williams College, shared his impression after the training, "It was a very enriching thing that needed to be shared with students, family, and acquaintances, as it allowed us to reflect on and seek the path to peace education and learning. My plan is to continue with the values instilled in me from home, based on respect for others and myself. My mentality remains the same that we cannot build peace when selfishness and resentment invade our minds and hearts and that no matter how insignificant it may seem to others, we must always do good deeds for peace."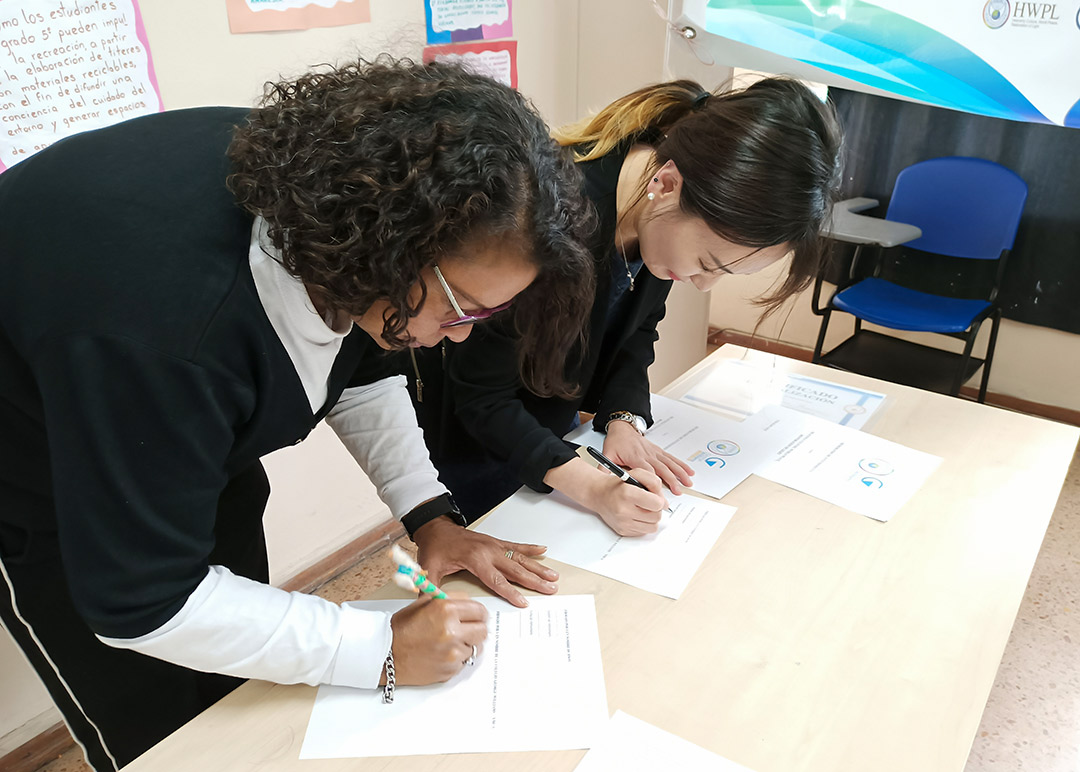 Luz Enith Prieto de Rodriguez, a mathematics teacher at George Williams College, shared her determinations for the future and stated, "All that is about the love of peace is my favorite subject. it is the chair that strengthened that link I have with the subject. All my life as a teacher, I've been practicing it by instilling in each of my students from that self-love, that self-respect, and that love of nature. I've instilled it could say my whole life. Continue with my task of leaving that legacy to my students. My job is a vocation, so I do it with love and when I do it with love, I know that it's going to fall into each of my students and therefore into their homes. Always being consistent between what I do and say, is a reflection of my practice. I have to live and set an example in order to be a messenger of peace. Peace begins with me."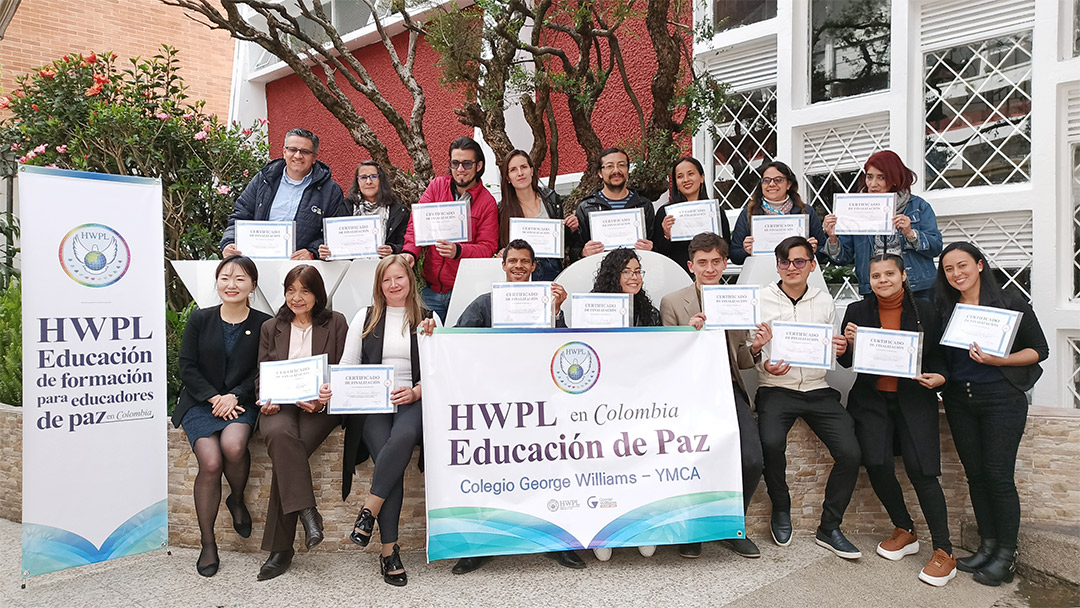 On March 31st, the last day of the training, all 15 educators were given certificates of completion of the HWPL Peace Educator Training Education. Afterward, the educators pledged to teach peace as Colombian peace educators actively. Together with HWPL, they plan to conduct a peace education program for Colombian youth at the end of April.