HWPL Peace Education
Lesson 1. Original State of All Creation
"That since wars begin in the minds of men, it is in the minds of men that the defences
of peace must be constructed."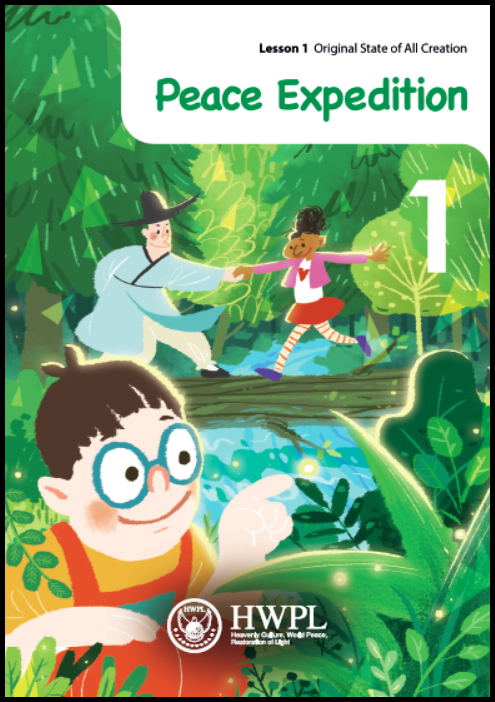 As seen in the full text of the UNESCO Charter, war begins in the human mind. Therefore, true peace must also begin with instilling peace in the minds of the people, instead of relying on external factors such as politics, power, or force. This is why peace education is needed.
The title of HWPL Peace Education Chapter 1 is "Original State of All Creation". As the largest community, all creation in heaven and earth live in harmony with each other. Students learn how people can live harmoniously within this community of all creation, along with what rules to follow through as reflected in all creation. In addition, through various examples and discussions, the students learn to understand that there is an answer to humanity and world peace in the original form of heaven and earth, thus instilling correct values for peace in students.
The following are the key points of each section of Chapter 1.
Section 1. Earth – the Home of Life
Earth is the home of all living things. The sun in the sky and the water and air of the earth create an environment in which life can live. The first step in peace education is to understand the original ways of all creation.
Section 2. Unity, Diversity
All living things on Earth live on the basis of unity and diversity. Likewise, humanity can coexist harmoniously when we recognize that we are all the same biological species and should respect cultural, religious, and social diversity.
Section 3. Harmony, Balance, and Cooperation
Heaven and earth are in balance and cooperate with each other to maintain a harmonious state. Humanity also desperately needs balance, harmony, and cooperation.
Section 4. Arguments Regarding the Original Ways of All Creation, and Peace
Due to various conflicts and wars in the world, nature is destroyed and beautiful creatures are dying in pain. Some people argue for the "natural right of war" with the destructive features seen in some of the natural world, but their arguments are not correct. In contrast, the Earth is a planet of life that has provided an environment in which life can exist for billions of years.
Since humans are the ones that have the greatest influence on the Earth's environment and life, we must be careful in our choices and actions. When mankind learns the original ways of all creation, unity, diversity, harmony, balance, and cooperation, a world of conflict-free peace can be achieved even sooner. In the next lesson, we will look at the reasons why all things in nature live in a harmonious state and see how it relates to the peace that humanity pursues.