Moving Forward Together: Blacktown Peace and Harmony Day Event
Originally named for the indigenous Australian settlement in the area, located in Western Sydney in New South Wales State, Blacktown City has a long history. Aborigines belonging to the Darug tribe inhabited the area long before European settlement and archaeological evidence of their settlement has been found.
Now this city continues to be a home for the largest indigenous population in New SouthWales. In such a rich historical city, the advocacy event for supporting the DPCW was held at Black town Showground, which provided a harmonious platform for all citizens.
Along with Moving Forward Together, a social initiative led by various community groups aimed at creating a better understanding amongst all sectors of the community, other organizations co-hosted the event. Since the DPCW promotes peaceful coexistence among diverse societies and recognizes distinct ethnic identities, its core principles apply well to the Black town citizens.
At the event the booths for hand printing and HWPL peace projects were set up, adding various colors and themes to the event. Ray Williams, NSW Minister of Multiculturalism, MP and Moningder Singh, Blacktown City  Council /Councillor were also present to demonstrate their support.
"I'm a Peace Keeper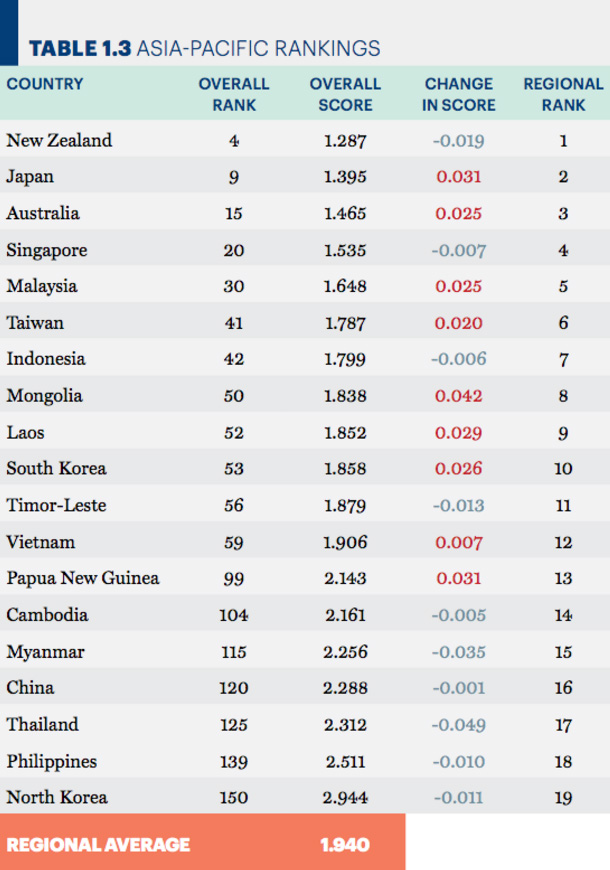 According to the Global Peace Index 2016, Australia had an overall ranking of No. 15 and was ranked No. 3 within the Asia-Pacific region, showing it to be considered as one of the most peaceful countries in the region, along with New Zealand (No. 1) and Japan (No. 2).
Considering the country's peaceful environment and political and economic stability, students and children in Australia are rarely exposed to conflicts and news covering such issues. 26 students and 6 teachers who gathered at Newtown
Athena School for the"I'm a Peace Keeper" event said they were able to learn about the atrocities of war and that peace is the necessary element in the world that must prevail.
After watching video clips that show the deterioration in every aspect of life due to wars and learning that these miseries are actually happening in many parts of the world, students hand-wrote letters to those who are experiencing such sufferings.
(http://economicsandpeace.org/wp-content/uploads/2016/06/GPI-2016-Report_2.pdf)
Aya Jefford, one of the participating students said,
"Today, I came to know about regions in the world that still suffer from conflicts. What surprised me was that kids around my age are living and experiencing the horrors too. I can eat, sleep, and study whenever and wherever I want, but they simply cannot. How hard would it be for them?"
Jefford continued, "I really wanted to help them and thought about what I can do for them. This letter contains my heart. I am happy that it can give them at least a bit of hope."
Fiona Milne, President of Athena School, stated,
"Peace is a rarely found concept in the Australian education system. We teach and learn about the heroes who fought for peace through the history of war. The practical education focusing on why it is our duty to build peace at local and national levels is limited in reality."
Ms. Milne added, "This was a valuable opportunity for our students to understand that every human has an equal right to enjoy and live in a peaceful environment. Education on efforts of peacebuilding in various parts of the world is very important for the future generation."
The peace events held in Australia aimed at practicing Article 10 of the Declaration of Peace and Cessation of War: spreading a culture of peace. Regardless of age, color, origin,or culture, when all people agree that peace is not a distant hope and take small actions wherever they are, a safer future surely awaits us.