Peace Blossoms in Johor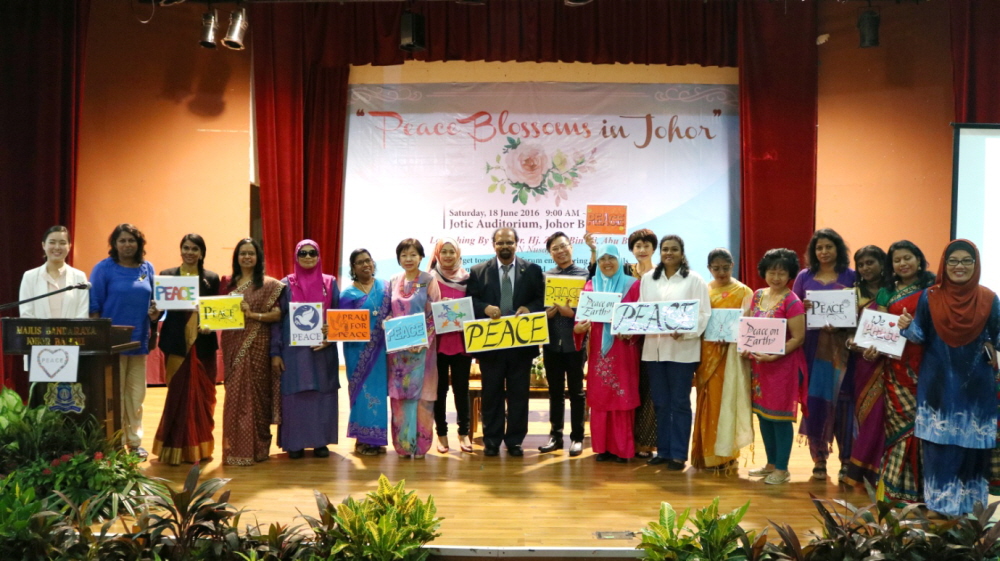 To create awareness and spread the culture of peace, the Department of Women's Development, supported by Johor Bahru City Council, NGO groups like the International Women's Peace Group (IWPG), Heavenly Culture, World Peace, Restoration of Light (HWPL) and Johor's Women's League (JEWEL), hosted the 'Peace Blossoms in Johor' forum on 18th June at the JOTIC Auditorium.
The Johor HWPL Peace Advocacy Committee was launched during the forum to signify the start of many peace projects in Johor to remind all people that peace must be valued and needs everyone to join hands together in support of peace. Signatures of support for the development and implementation of the "Declaration of Peace and Cessation of War (DPCW)" were signed and collected.
Signatures in support of the Declaration have become a worldwide signing campaign to urge the international community to establish a legally binding instrument compatible with the DPCW to prevent and ultimately cease conflicts and bring about world peace. http://peacelaw.org/site/support