The United States of America, the Land of Freedom becomes the Land of Peace and Harmony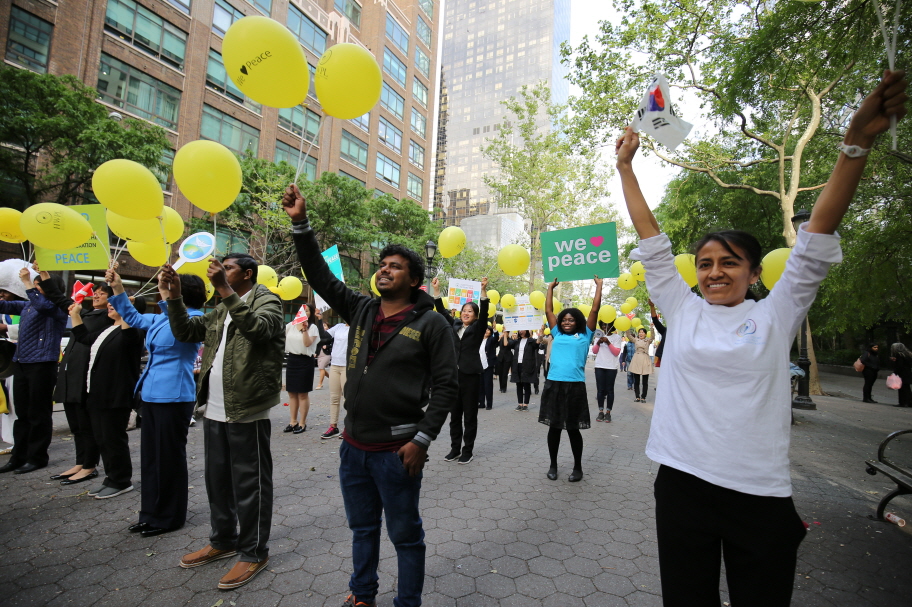 1. Dag Hammarskjold Plaza, New York : "Let us all become Ambassadors of Peace"
Civil society groups and the United Nations have generated great cooperation for peace. The 525 Peace Walk held at the Dag Hammarskjold Plaza, New York gathered many youth and civil participants as well as prominent UN representatives to advocate having citizens become Peace Ambassadors in their respective communities.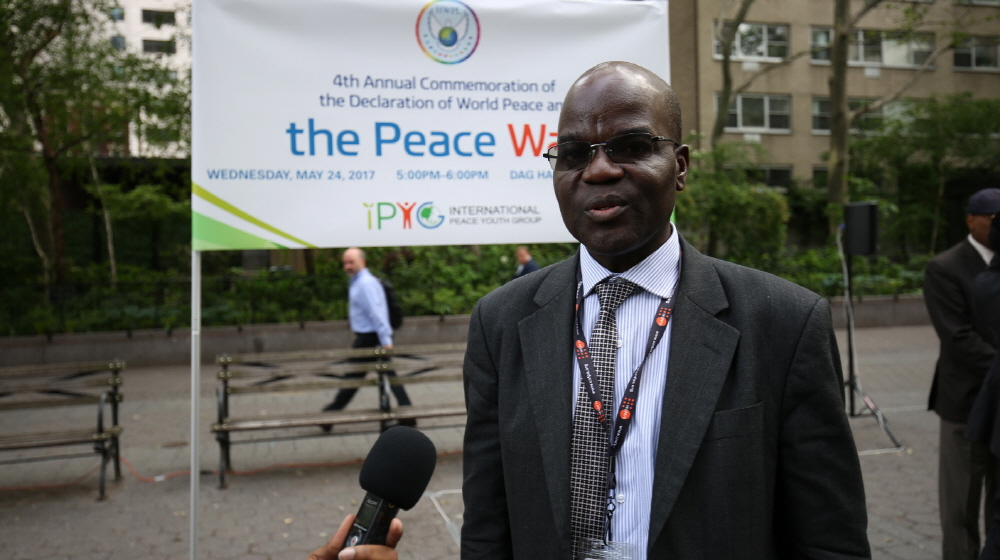 H.E. Lot Dzonzi, Malawi Deputy Permanent Representative to the UN, addressed the audience during his congratulatory message saying, "I believe the role of youth is very important in the achievement of world peace…We must overcome our differences, beliefs, values, races, philosophies and prevent from those aspects becoming a source for war. Together by acting in peaceful ways we have the ability to tackle our differences without being violent. Our capacity to love one another is tremendous. Living in harmony is the only way in which we can live in a peaceful world."
2. Downtown, Fullerton, Los Angeles : Feeling youthful!
Ruben Mata, founder of STAND Development Training and Publicity Ambassador of HWPL, streamed a live video on his Facebook while participating in the peace walk in downtown Fullerton, Los Angeles. When asked how he felt being there surrounded by the culture of peace, he answered, "To see the energy, to feel the love, and the open heart of each individual, that is what we are here for. It's just having a whole group of individuals that are feeling youthful… From different areas of the world, we are here today to create peace."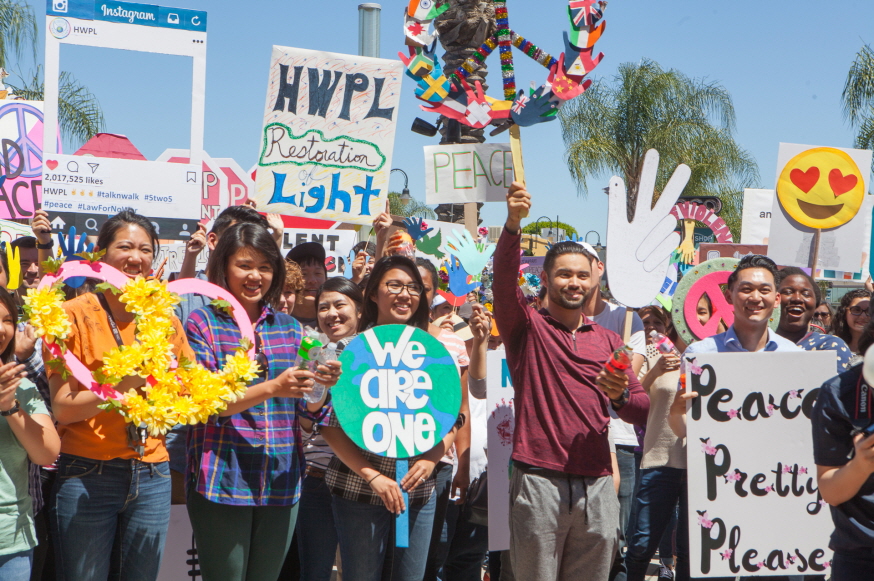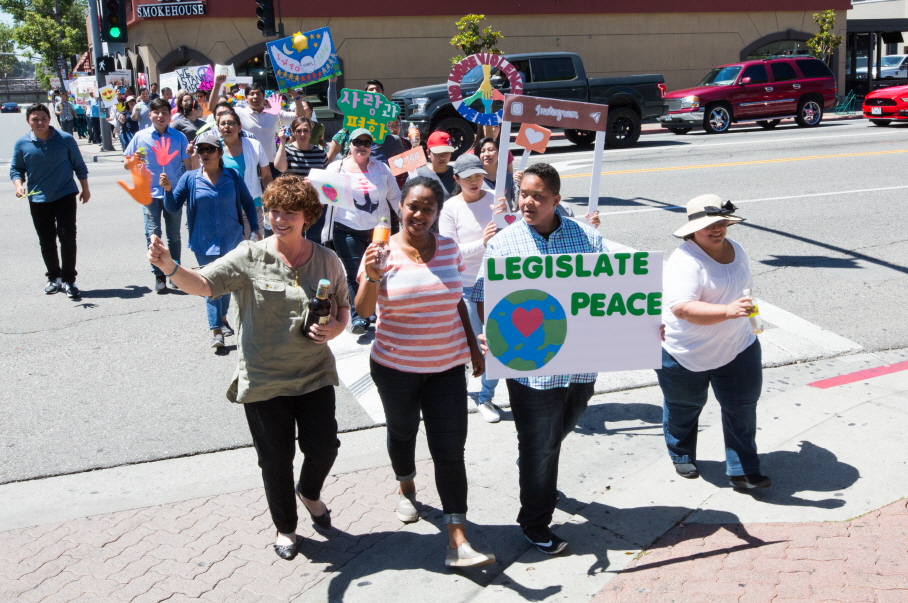 3. Washington D.C : Mini example to the world of peace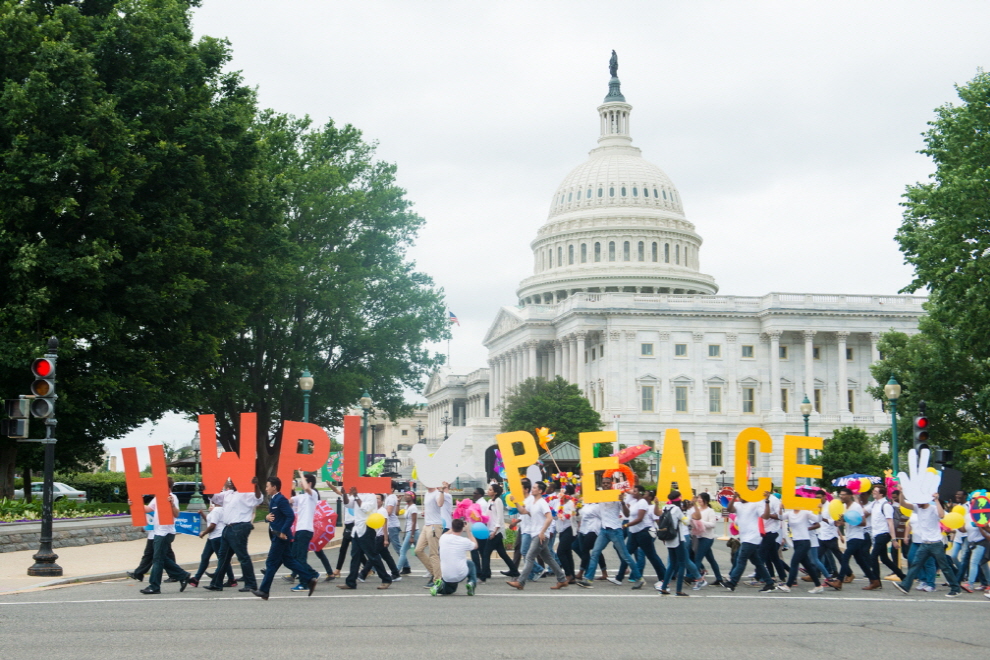 Joy Malabanti, a volunteer who participated in the Washington D.C. peace walk said in an interview, "D.C. is a diverse community where everyone from around the world comes, I believe if D.C. adopted these tenants we could be a mini example to the world of what it means to have peace. In order for our world to move in that direction I believe we need someone who can actually tangibly show us how to attain peace, not just talk about it. HWPL and events like this peace walk give me hope that a tactical solution is possible."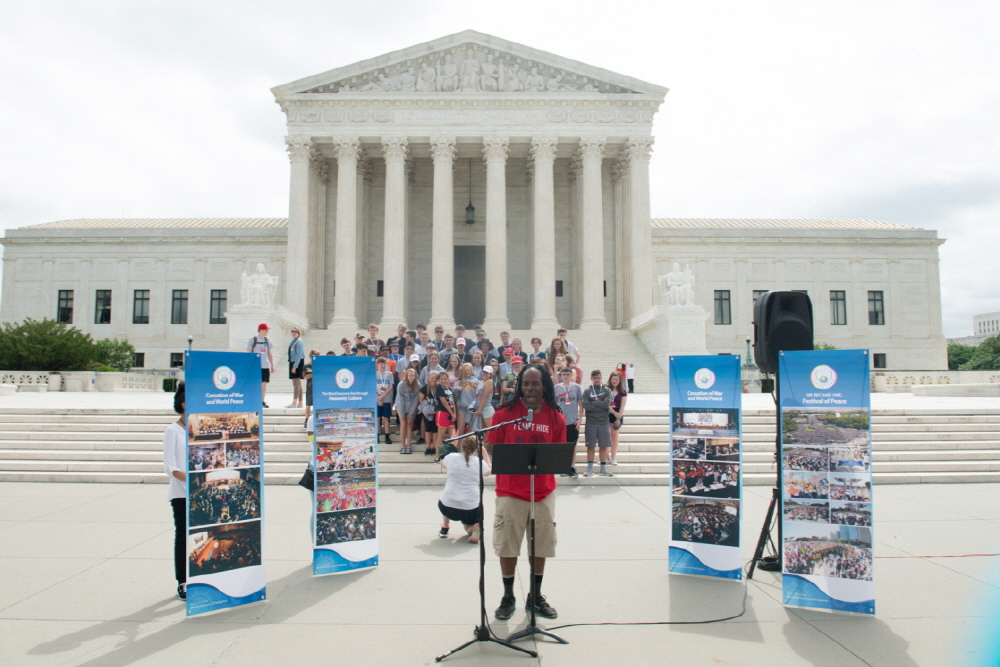 4. Westchester Lagoon Park in Anchorage, Alaska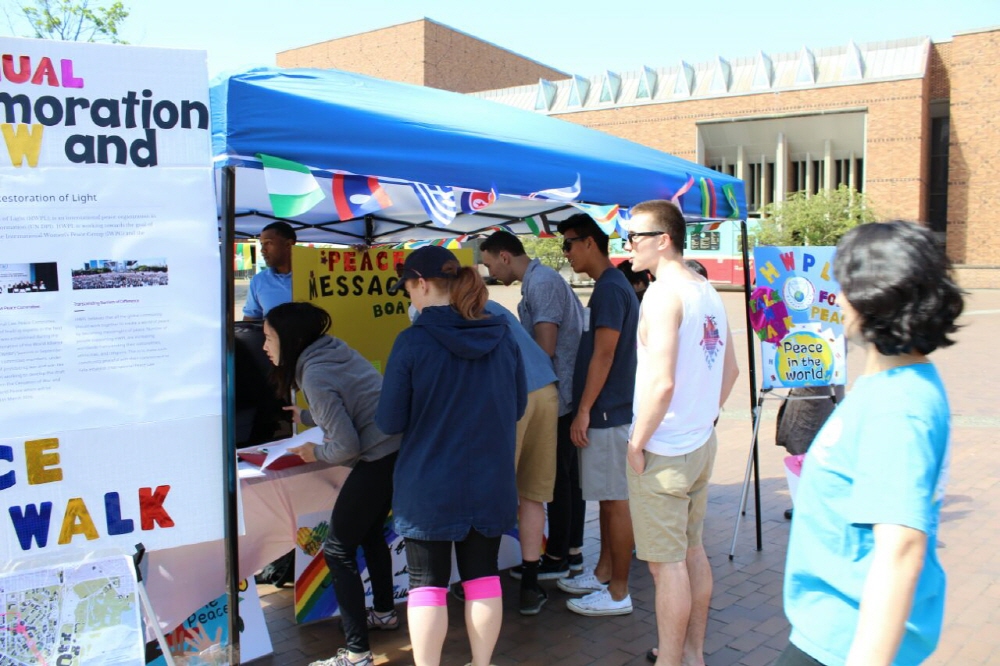 5. Golden Gate Bridge, San Francisco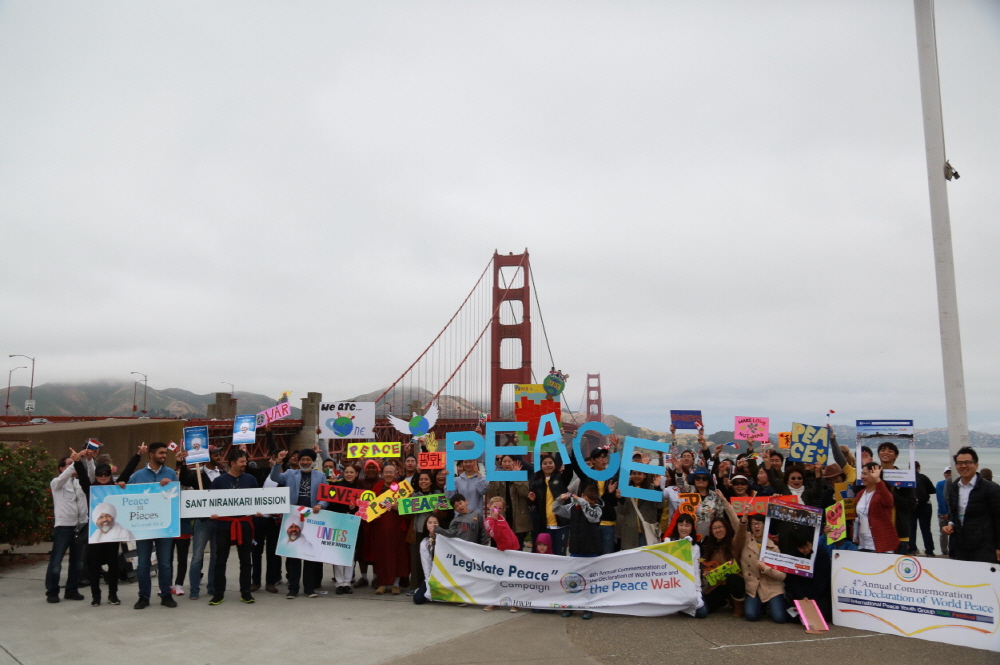 Ashin Acara, Aung Mangalar BuddhistTempl said, "I am very happy to thank HWPL and your efforts for peace and to be part of it. I hope that these efforts will advance the realization of world peace."
Rev. Pali Noor, Sant Nirankari Mission San Fransisco said, "Congratulations on the 4th Annual Commemoration of the Declaration of World Peace Peace is achieved through the earnest heart and effort of all people. I hope that many people will participate in events like today and share their interest and effort in peace."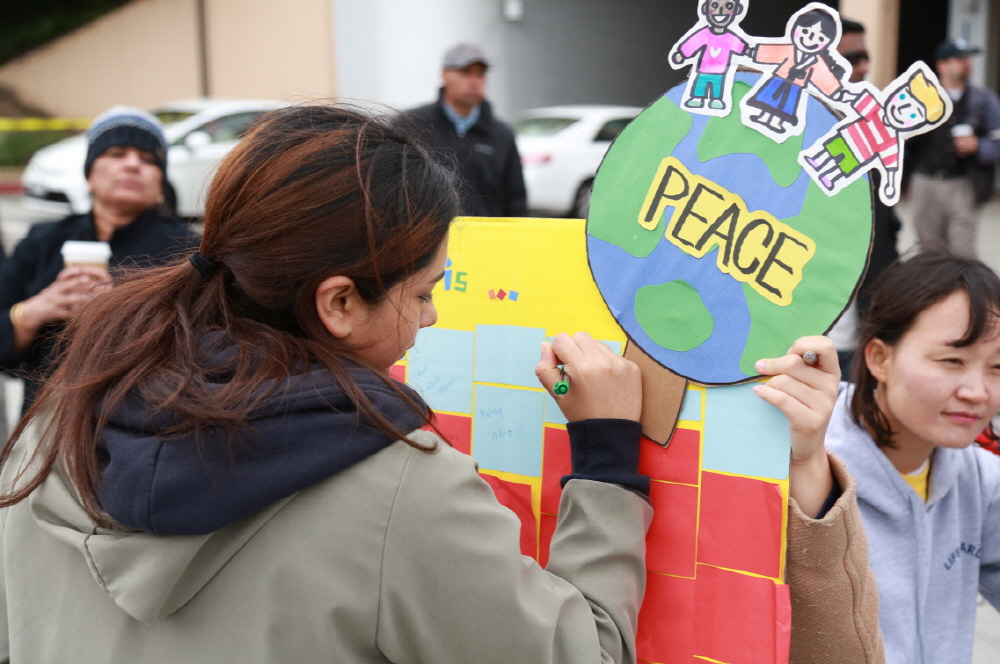 6. UV Davis Arboretum, San Francisco
7. Pheonix, Arizona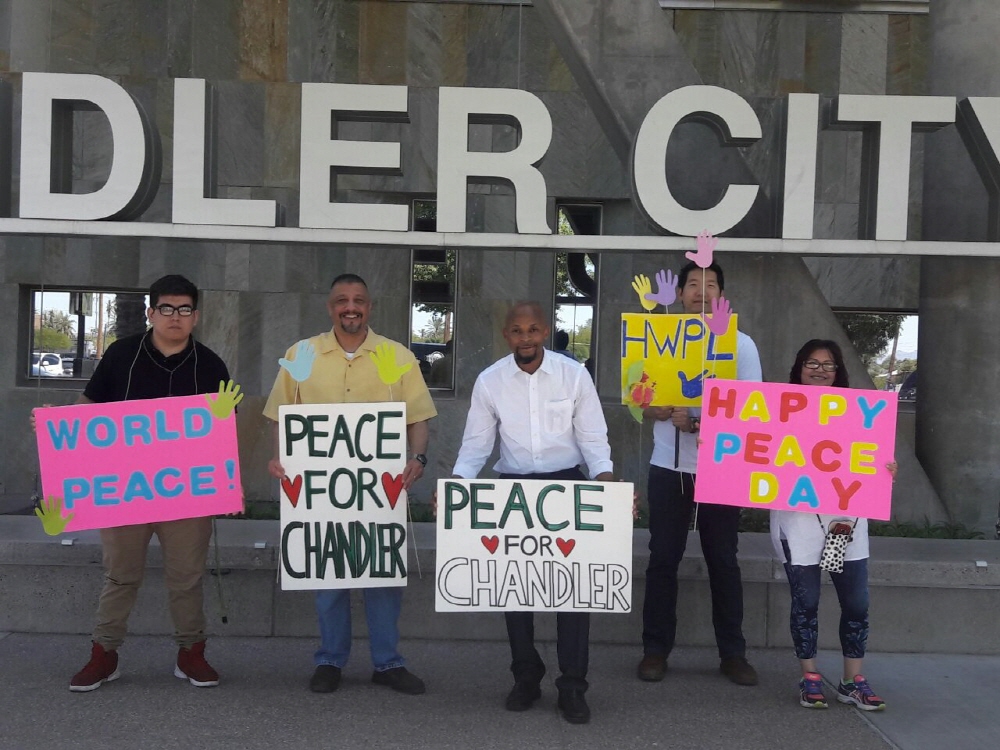 8. Red Square, University of Washington, Seattle