It is everyone's duty to reduce the existing causes of conflict and pursue harmonious coexistence.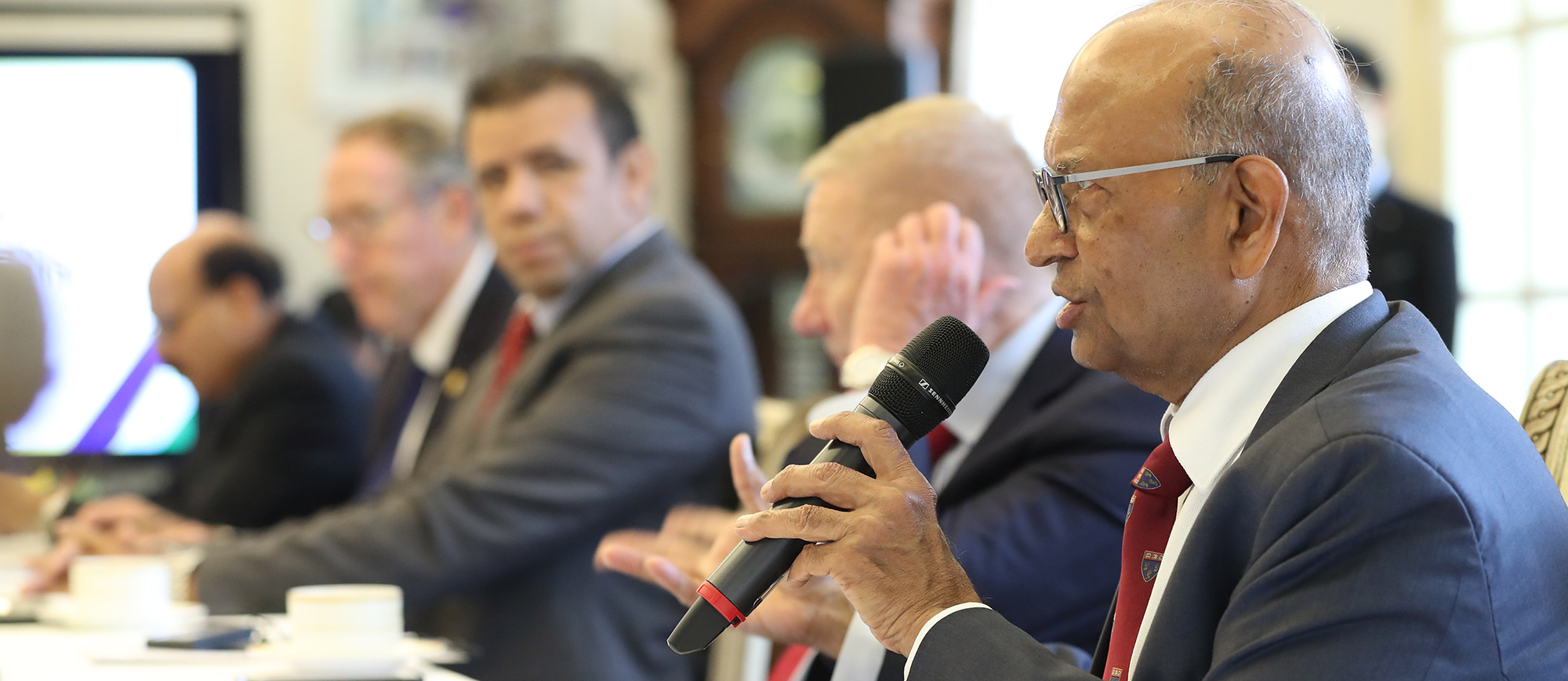 After two devastating world wars, the United Nations was founded for the purpose of preventing war and maintaining international peace and security. Since then, many international instruments have been developed to ensure peace, and the global community recognized the need not only to prevent and prohibit armed conflict and violence but also to cooperate with each other. Still today, many factors such as interfaith conflict, ethnic hatred, and cultural prejudice are threatening peace.
The international community should work towards a comprehensive legal solution that can secure peace and protect the daily lives of all citizens regardless of their nationality, ethnicity, or religion. By preparing a legal instrument that can ensure and maintain peace at the national and international levels, we can turn our world into a peaceful place.
HWPL is engaged in peace activities centered on the Declaration of Peace and Cessation of War (DPCW) with the aim of establishing a legal framework for sustainable peace.
What is the Declaration of Peace and Cessation of War (DPCW)?
On 14 March 2016, HWPL proclaimed the Declaration of Peace and Cessation of War (DPCW), which was drafted with the participation of international law experts from 15 countries. This declaration, comprised of 10 articles and 38 clauses, aims to restore the spirit that served as the basis for the establishment of the United Nations and to achieve sustainable peace by promoting the universal values of the global community. The DPCW embodies the principles and measures for preventing and resolving conflicts and sustaining a peaceful global society.
The ten articles of the DPCW contain three important values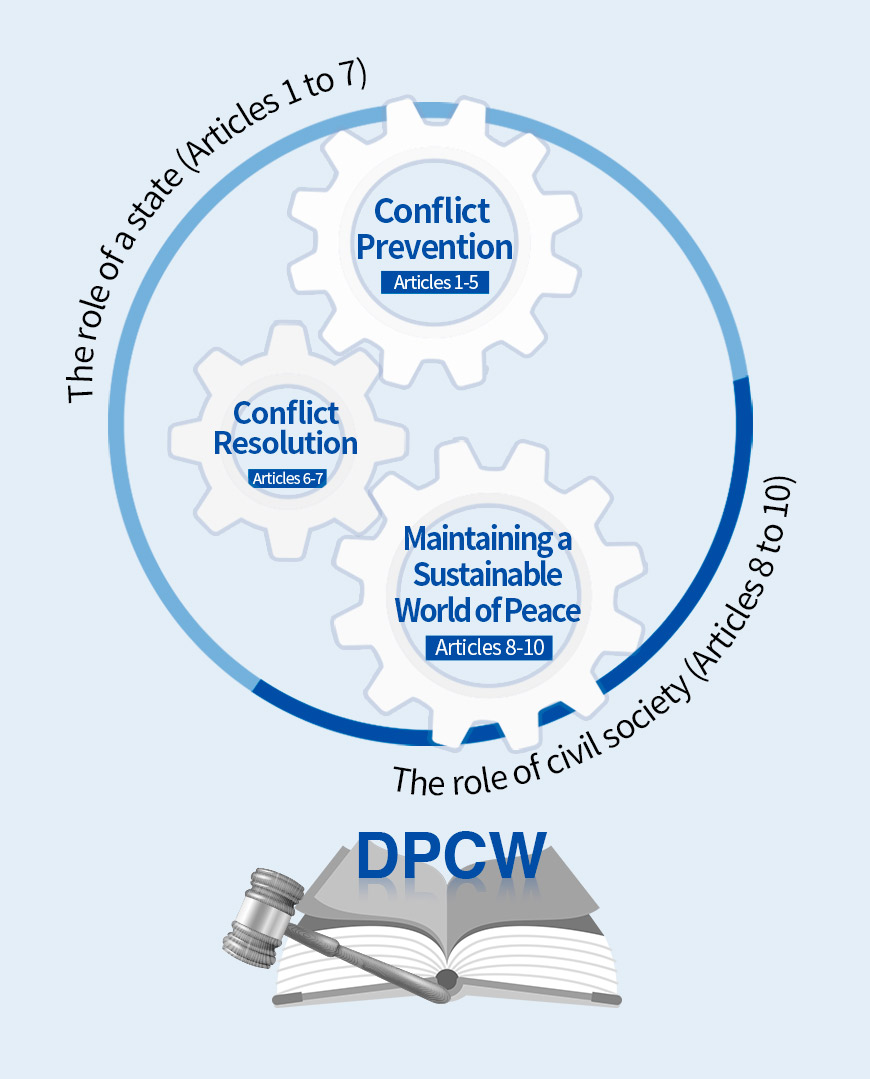 First, prevention of conflict (Article 1-5)
Call upon States to cooperate towards gradual disarmament, repurpose weapons manufacturing facilities to serve purposes that are beneficial to humanity, and develop friendly relations based on respect for the principle of equal rights and self-determination of peoples
Second, settlement of conflict (Article 6-7)
Reaffirm the role of international supervisory bodies in maintaining global peace and security and call for arbitration, mediation, and conciliation as means of settling disputes peacefully
Third, maintenance of peace (Article 8-10)
Address the principles and conduct that can maintain a peaceful global society once it is established