2023 Peace-Loving New Year's Meeting
From January 17th and February 5th, the 12 HWPL branches held a "Peace-loving New Year's Meeting" in each region of South Korea. The New Year's party, held online for two years due to the pandemic, was finally held in person with 721 attendees in major cities nationwide, including Seoul, Daejeon, Daegu, Busan, and Gwangju.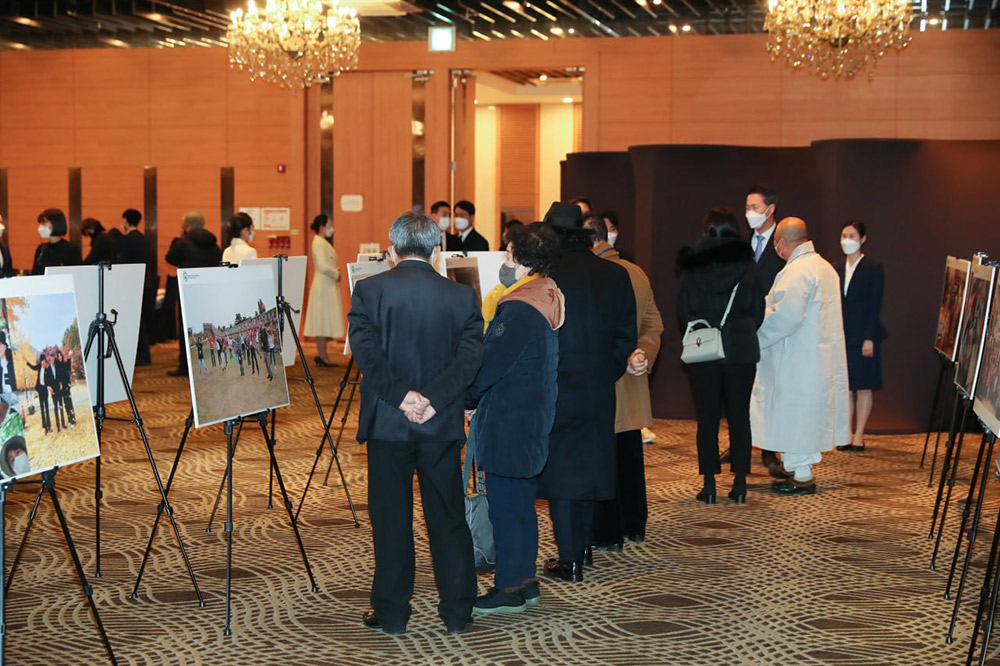 HWPL publicity ambassadors and supporters of peace in Korea from various fields such as politics, religion, education, youth, media, and civil society attended the New Year's party of the branch where they were active. Those who attended the New Year's party shared the results of last year's peace activities and discussed ways to cooperate to achieve peace, such as announcing plans for this year's peace activities.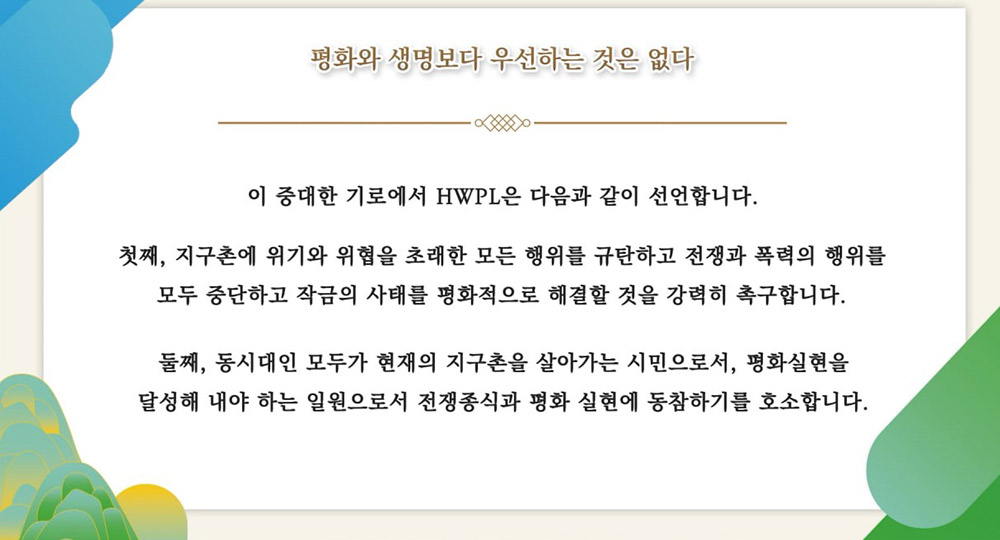 In particular, during this New Year's meeting, participants had time to declare and pledge to participate in peace activities with HWPL, transcending borders, races, cultures, and languages. All nations agreed and joined the declaration that the only way to protect future generations amid fear of war-torn countries, including Ukraine and Russia, is the cessation of war and peace.
Mr. Jin Young Kim, the head of the Parliamentarian's Society of the Republic of Korea who was newly appointed as HWPL publicity ambassador, delivered congratulations and said, "Personally, as well as a public figure, I long for peace. We will continue to carry out peace activities as far as we can, and I earnestly hope HWPL will continue its peace activities to cease war and bring world peace worldwide."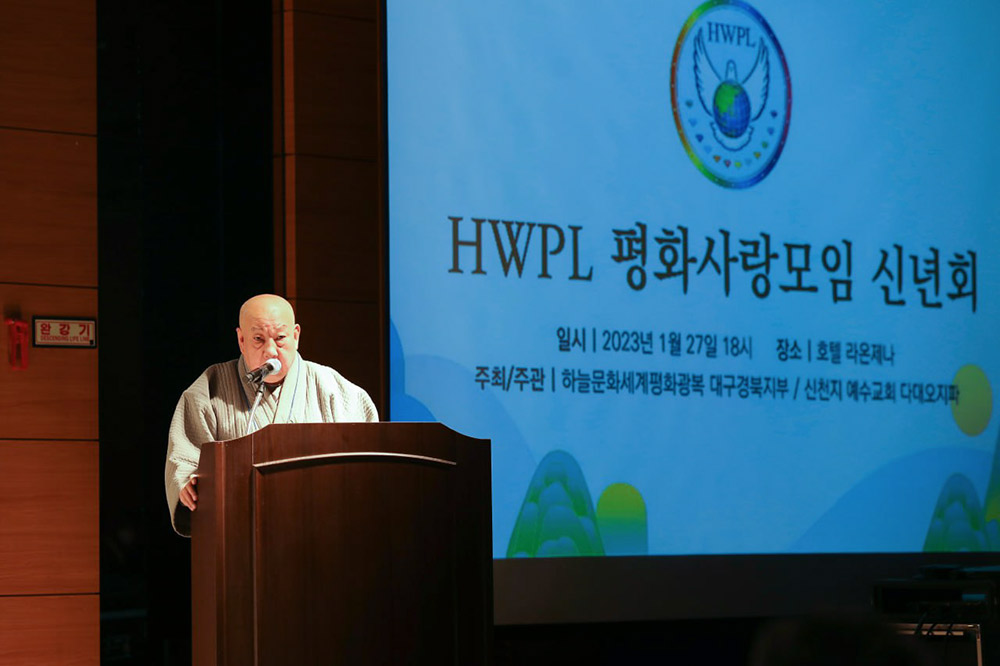 Ven. Seong Dam, Abbot of Beob Ryun Temple, Jogye Order of Korean Buddhism, who attended the New Year's party of the Daegu-Gyeongbuk Branch, emphasized the importance of realizing peace through peace education and inter-religious communication and stated, "HWPL teaches that peace is a precious right given to us through peace education and should be part of our daily life. In addition, by preparing places for inter-religious communication, such as the World Alliance of Religions' Peace Office and Open Dialogue with Religious Leaders, we constantly agree on the truth that we (religious people) must pursue and the direction to go."
Ven. Sukhyesin, Abbot of Borim Buddhist temple, who is conducting peace activities in the Gangwon branch, shared encouragement to achieve peace together and said, "Peace cannot be achieved alone. World peace can only be achieved when each family member of peace becomes one. Without a heart and effort to achieve peace, we cannot achieve secure global peace. If all the families who love world peace and religious leaders of each religion work together with Chairman Lee Man-hee of HWPL, a world without war and peace will surely come true. I am grateful to Chairman Lee and the family of peace who is with us today."