Ethiopian Youth Calls for National Harmony at YEPW
 On 5 January, the Youth Empowerment Peace Workshop (YEPW) was held at the CPU Business and Information Technology College in Addis Ababa, Ethiopia with over 80 youth from diverse ethnic backgrounds gathered as participants.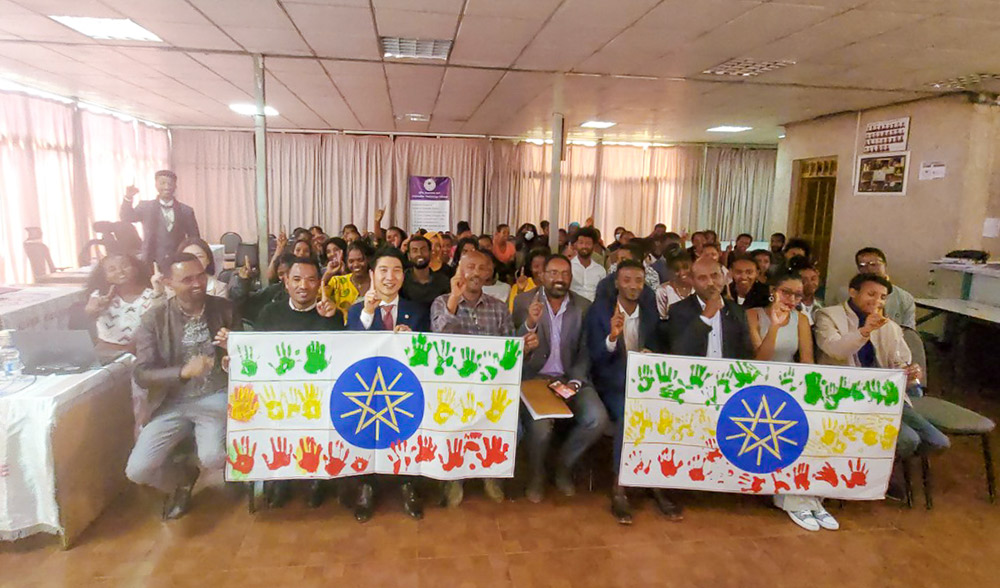 The participants at the workshop prepared for the harmony of Ethiopia discussed on three topics: 1) What are the challenges for making one Ethiopia? 2) When do you feel Ethiopia as one nation? and 3) How can we gather all the ethnic groups to become one Ethiopia? After the discussions, guests gave speeches and together, the participants made a hand-printed flag. Also, youth organizations announced plans to make "One Ethiopia."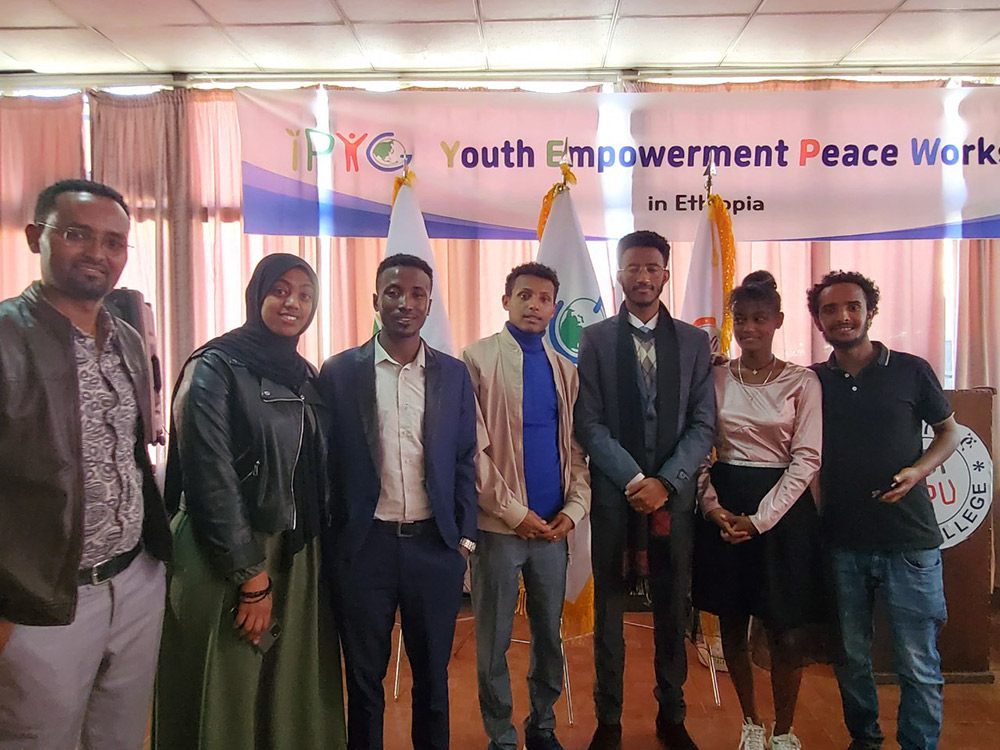 Yonas Berhanu, the Executive Director of Live for Generation, called for love for humanity and solidarity through his speech by saying that, "I understand that in order for Ethiopia to become a country that goes beyond itself and generous to the world, we might realize that all nation beings must go together and contribute to a common goal. If it is possible to respect individuality, solidarity, self-esteem, nation, religion, thought, ideology, it is possible to respect others because it is possible to respect ourselves and respect others. In any planet of the world, even if our nation, tribe, views, ideas are different, we are human beings."
Also, Feven Terefe Woldegebreal, the Project Coordinator of Endurance Youth Association said, "Now days, we know that there are threats that challenges our unity. There are conflicts between ethnic groups that we often witness. None of the ethnic groups should regard themselves as superior to others. No ethnic group should be treated unfairly. The education system, the judicial organ, civil societies, and religious associations should be highly committed to serving all people. Human rights organizations should know about the fair treatment of all ethnic groups. The government's resource utilization and opportunities should also be distributed fairly."
She further added, "Ethiopia has the second-largest youth population in Africa, with about 37.4 million people aged 10 to 24 years. Therefore, we have to engage them to positively influence the interaction between ethnic groups for the sustainable development of Ethiopia. Lastly but not the least, rather than magnifying our ethnic differences and going for civil war, it would be better to take advantage of our diversity for tourist attraction and other source of income for the country." As shown through the speech, she emphasized how important it is for youth to get involved in dialogues and discussions, and that we should foster the atmosphere of mutual respect and peace.
In addition, when youth organizations declared their plans for forming alliance in Ethiopia, the Endurance Youth Association stated it will regularly upload peace messages on social media young adults frequently use, and Live for Generation promised to run a SNS video-making contest for harmony in the country.
Endale Mulatu, the Coordinator of Peace Education Center in Wachemo University commented when asked what he felt after engaging in the workshop, "To be honest, I felt so happy in participating your YEPW events in AA. I could learn a lot of valuable lessons from the workshop and the shared experiences from different partners were very constructive points to build peaceful nation."
At YEPW, participants from different ethnicities in Ethiopia gathered as one under the keyword "Youth," and they were able to put into action the heart that yearned for harmony. After the first workshop, the International Youth Peace Group (IPYG) and youth organizations are continuing to have discussions for practical peace activities, and in the second workshop scheduled to be held in March, the results of the activities will be shared.