Global Peace Education Conference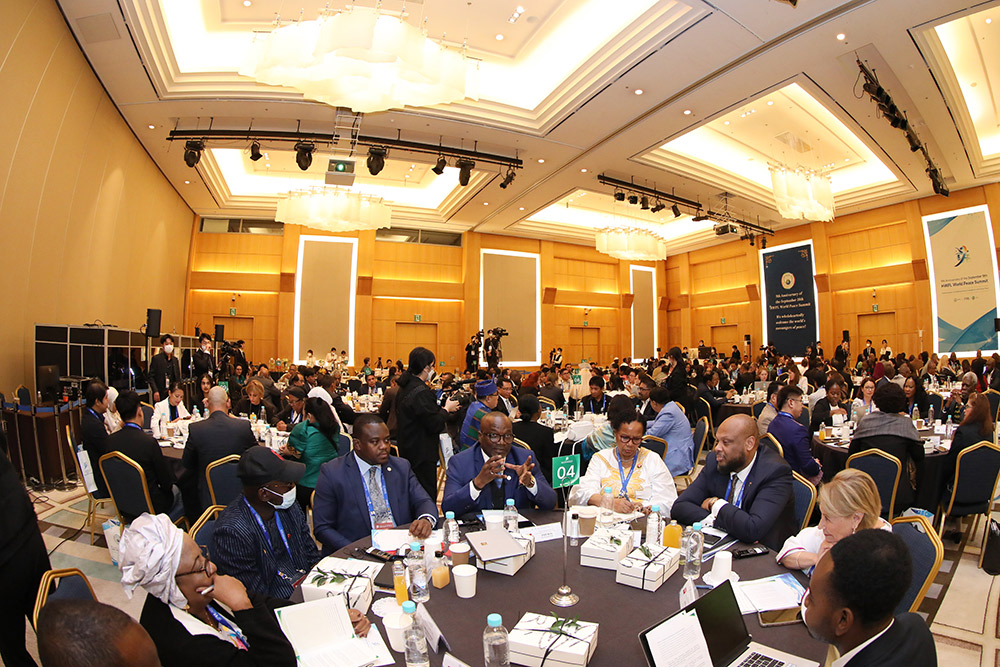 Since 2017, HWPL has been collaborating with education ministries and institutions to provide peace education to children and young adults. HWPL has been pouring in efforts to promote institutionalizing peace to ensure that peace takes firm roots. In particular, the Global Peace Education Conference of the 9th Anniversary of the September 18th HWPL World Peace Summit held in Incheon, South Korea, served as an opportunity to discuss sustainable and effective means to spread a culture of peace and firmly establish peace.
To transit toward peace from today's era smeared by war, what should we show and teach to the younger generation? HWPL proposes the direction for peace education with peace-related materials that will help foster peace.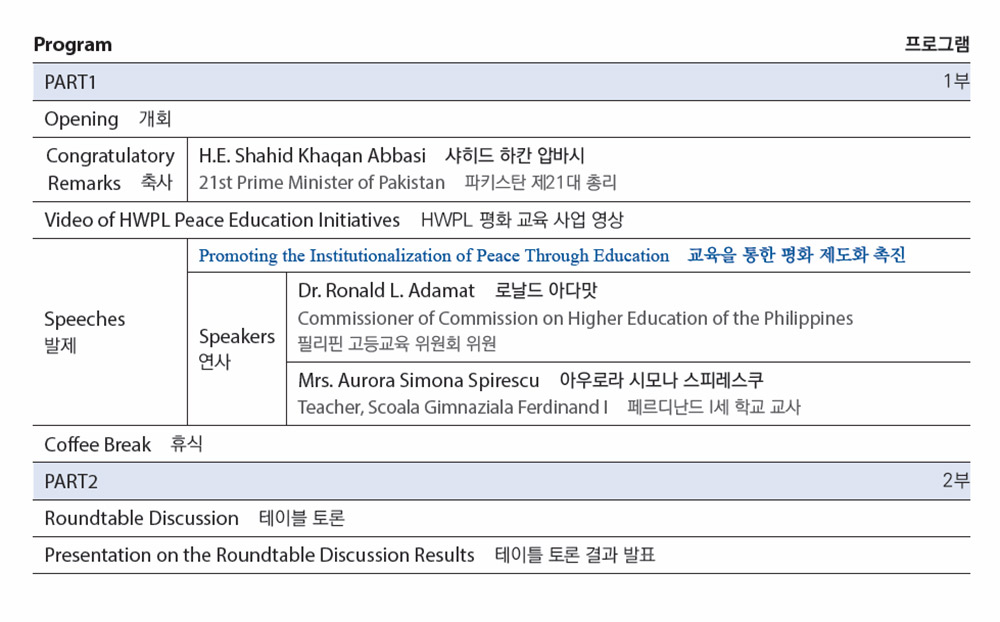 Peace education is a crucial process to institutionalize peace and help with its settlement. That is why each government should be responsible for promoting the institutionalization of peace by implementing a system to effectively implement peace education. The first part of the conference presented the direction in which the education sector should move forward to promote the institutionalization of peace.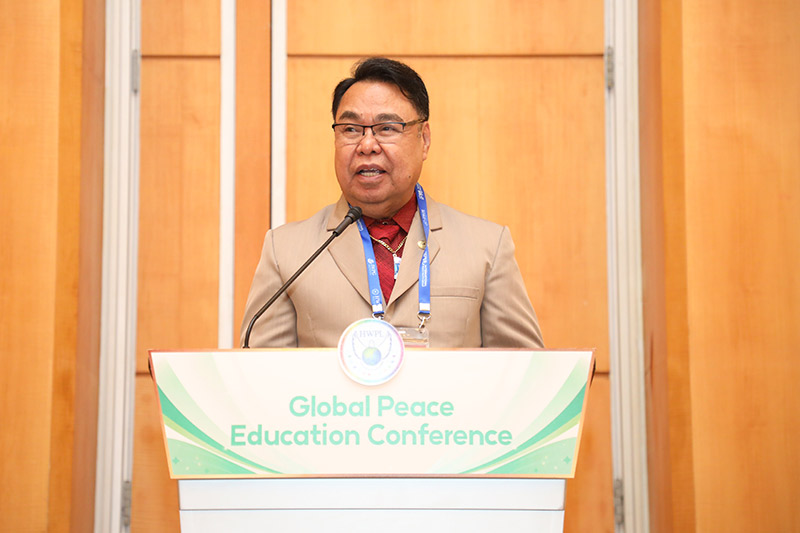 First, Dr. Ronald L. Adamat, a Commissioner of the Commission on Higher Education (CHED) of the Philippines, gave a speech. CHED is an organization under the Philippines government that manages and oversees universities across the Philippines. After signing a peace education MOA with HWPL in 2018, it has been implementing peace education in all universities in the Philippines.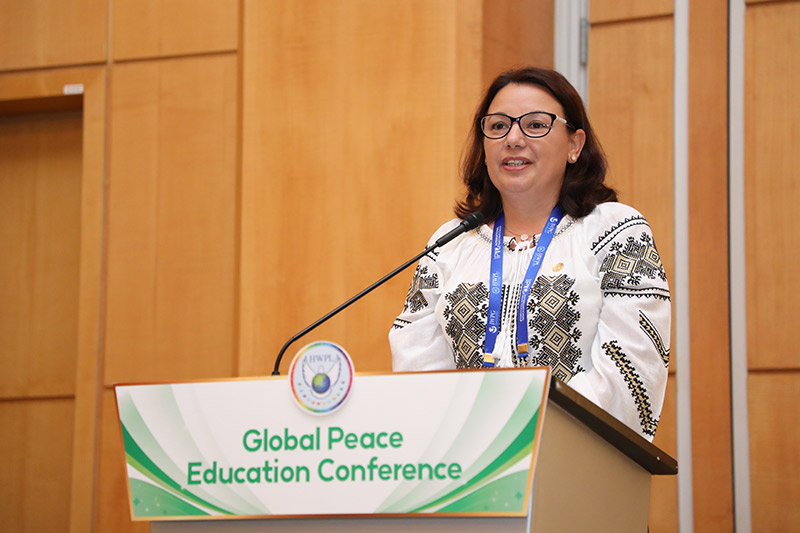 The next speaker was Mrs. Aurora Simona Spirescu, a teacher from Scoala Gimnaziala Ferdinand I in Romania. She has been adopting HWPL's peace education at the school since 2021, and in 2022, she completed all courses under HWPL's program for peace educators. After experiencing and learning peace education, she has been at the forefront of spreading a culture of peace by teaching peace education.
In the second part, there were roundtable discussions on two main topics: "Promotion of Institutionalization of Peace through Education" and "Reconstruction and Prevention of Conflicts through Peace Education." Through these discussions, participants shared various cases and opinions on how HWPL peace education is being implemented worldwide and how it is contributing to the establishment of peace through education. There was also a session where the opinions and outcomes from each table were presented.