Heritage Peace and Brave Me – Teaching Goes On Drawing Contest
The winds of peace are blowing across Zambia. From 17 June through 7 July, HWPL facilitated peace education at five Zambian schools with the Teaching Goes On Drawing Contest under the theme of "Heritage Peace and Brave Me." The schools included the Bayuni Secondary School, Mtshede Secondary School, Mukobeko Secondary School, Childhood Joy Academy, and Zambia Lumuno Nursery and Primary School.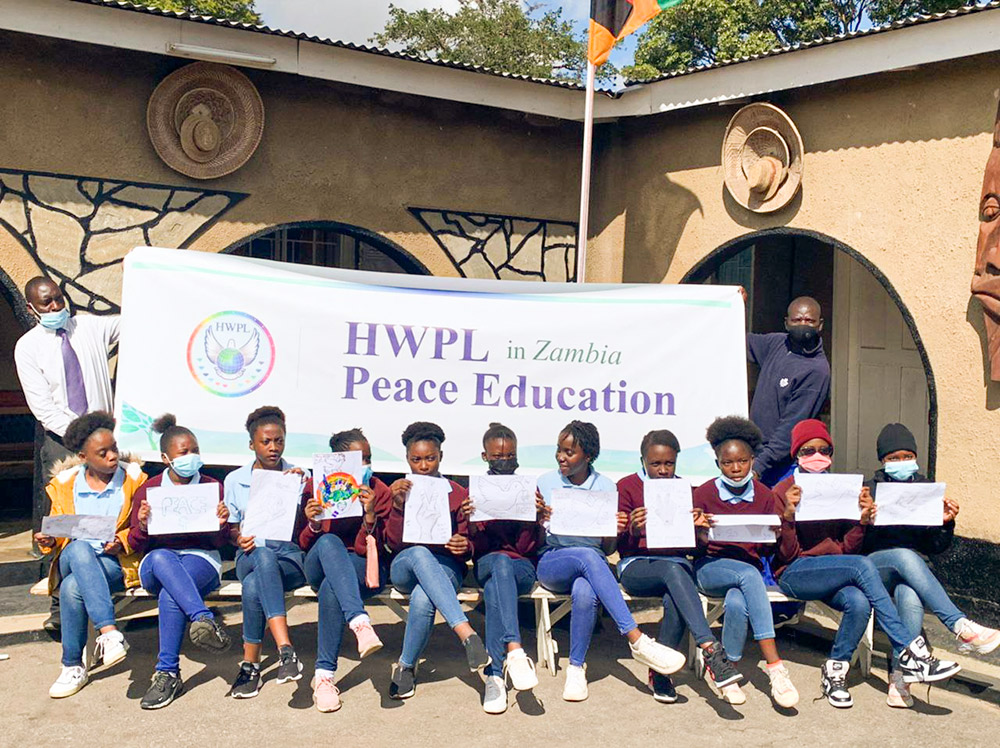 This contest was held in a difficult educational environment for various reasons, such as most education being conducted contact-free due to COVID-19. Despite the circumstances, the 244 participating teachers and students also had the opportunity to discuss with one another about what kind of education is needed during this time and why peace education is necessary.
Sibusiso Siansima, a student at the Childhood Joy Academy, expressed, "The most impressive part that we learn is peace, love, and harmony. I think peace education is needed in school, because there will be no fights and hate, only harmony and love."
Participating students were able to discover their talent in drawing through the contest and shared various reflections. "Students will find it in any way possible to create peace so as to progress as whole." "Students are ambassadors of peace." "We all need peace in our day-to-day activities, whether at home or at school." Some also expressed that HWPL's peace education brought them together and inspired them with ideas for peace.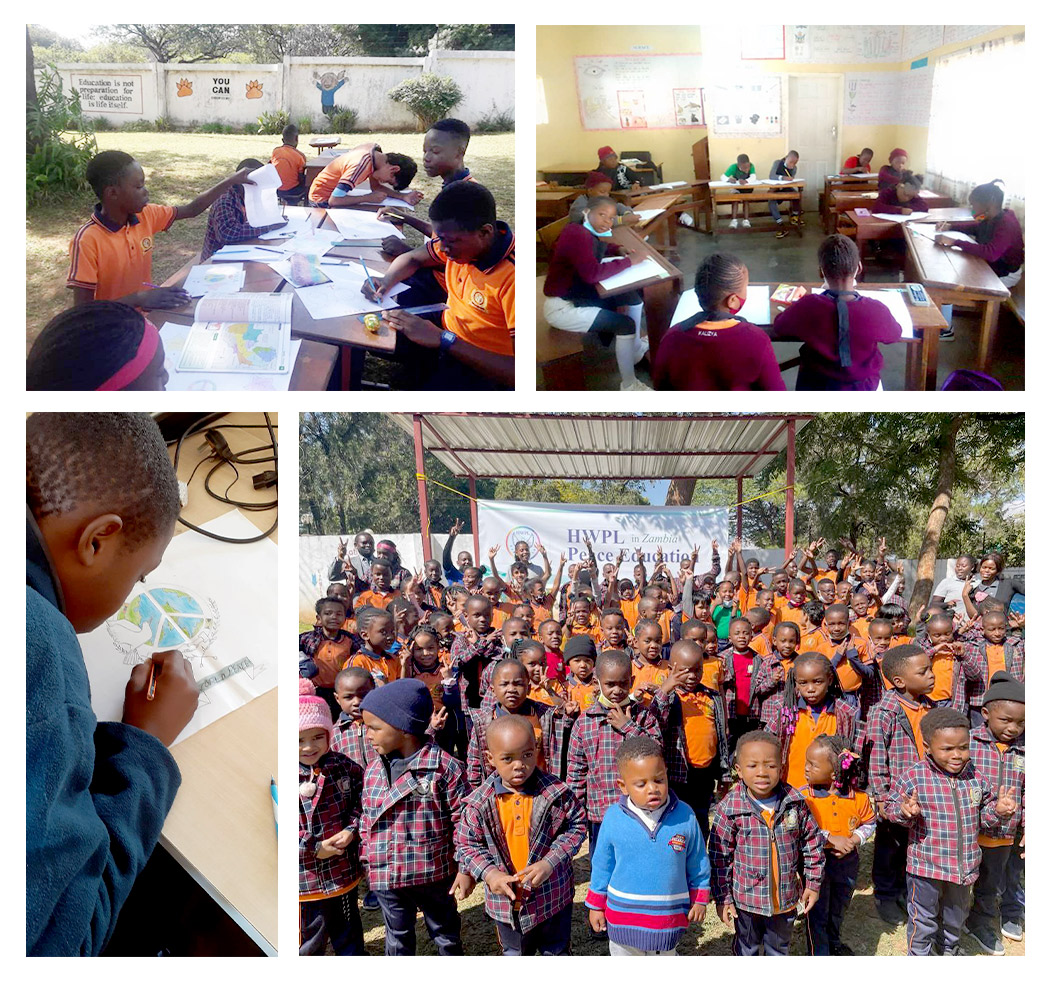 Renu Saran, the principal of the Childhood Joy Academy, reported that the school conducted peace education for the students at every school assembly for two weeks. He also explained how the school has been approaching all education earnestly, ensuring that students clearly understand the concepts they learned through the education by repetitively asking them questions.
Mushili Kennedy, a teacher at the Mukobeko Secondary School, shared remarks about attending. "It is my passion to make sure there is change in my community and country at large through this program."