HWPL Signed an MOU for Peace Education with City Montessori School in India
HWPL signed an MOU for peace education with City Montessori School (CMS) on March 28th. The founder of CMS, Dr. Jagdish Gandhi, attended the signing ceremony and stated that he would implement HWPL Peace Education in his school according to the MOU.
Expressing his support not only for HWPL Peace Education but also HWPL's peace initiatives, he added, "CMS absolutely support HWPL's peace movements and will advocate peace work through all branch schools around India."
An HWPL official stated that their organization anticipated a great contribution from CMS through this MOU to raise awareness about peace among Indian students and to spread the culture of peace. This can happen since CMS – established in 1959 – is listed in the Guinness Book of World Records as having the highest amount of students in the world.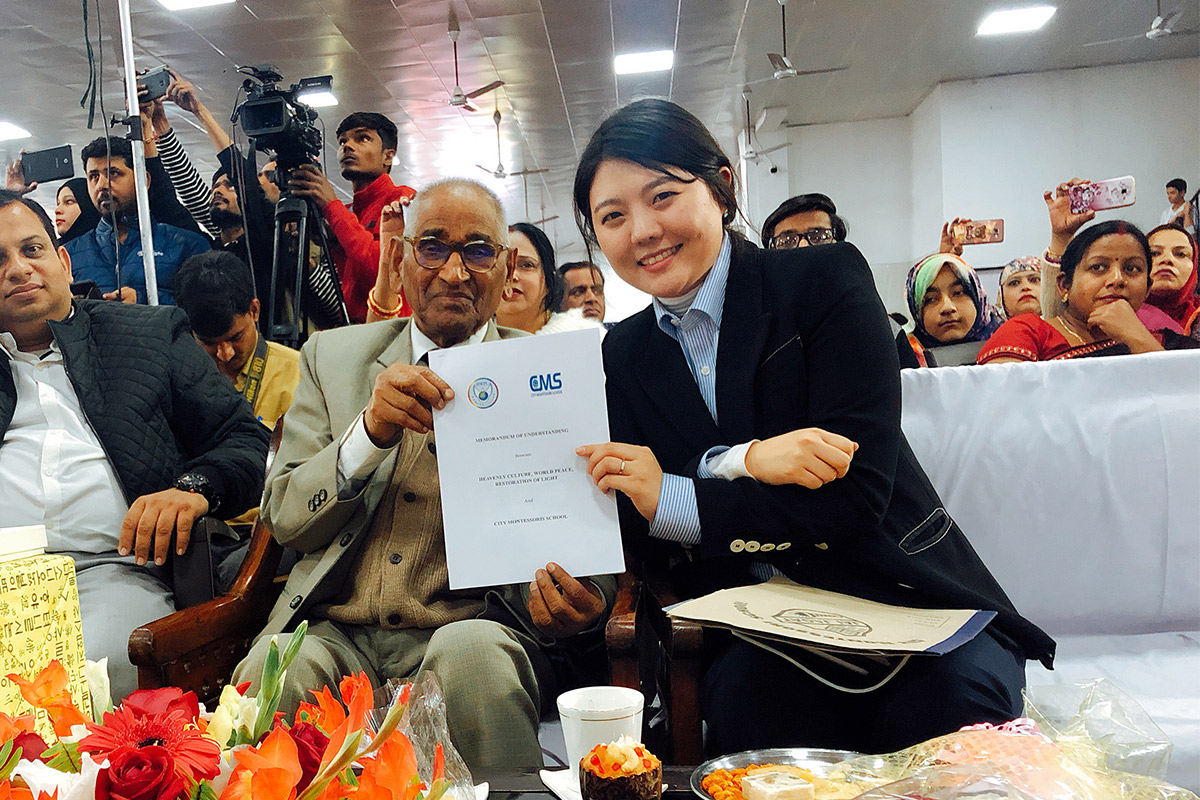 Visiting CMS to deliver the keynote speech at the 15th International Conference of Chief Justices of the World (ICCJW) in 2014, HWPL's Chairman Man Hee Lee appealed to participants for their support in implementing an international legal instrument that will work for peace and to cease wars. Since then, CMS has continued to communicate with HWPL and even hosted the peace walk for the cessation of war and achievement of peace along with 2,000 students and officers of justice.
HWPL Peace Education is one of HWPL's main peace initiatives, which plants and fosters the proper value of peace in student's minds so that they can play leading roles in spreading the culture of peace. HWPL has currently signed MOUs for peace education with 214 institutions in 23 countries, as well as MOAs for peace education with 7 institutions in 7 countries.