Joint Peace Camp
On November 19, a peace camp was held with the joint efforts of students from Vietnam and Thailand. The COVID-19 pandemic has provided opportunities to interact more actively through online platforms. The peace educators in Thailand and Vietnam organized this joint peace camp online for their students.
Students found this joint peace camp unique as an opportunity to unite as one under peace despite the differences in cultural and ethnic backgrounds. It taught them the sense of commitment that the global peace cannot be attained by the efforts of a particular group or nation but rather by the united efforts of every global citizen who are living in this particular era.
Below are some of the comments from educators, students, and parents who participated in the joint peace camp, sharing their inspirational moments or lessons.

Sayanand Yarangfan, Peace Educator, Chak Kham Khanathon School, Thailand
The Thailand-Vietnam Peace Camp offered great opportunities and values for both Thai and Vietnamese students to get new experiences and knowledge about peace education. Moreover, they could learn and exchange their various cultural differences to fulfill their global citizenship. This camp inspired both Thai and Vietnamese students to grow in accepting and understanding each other. It was a very valuable and useful camp for everyone.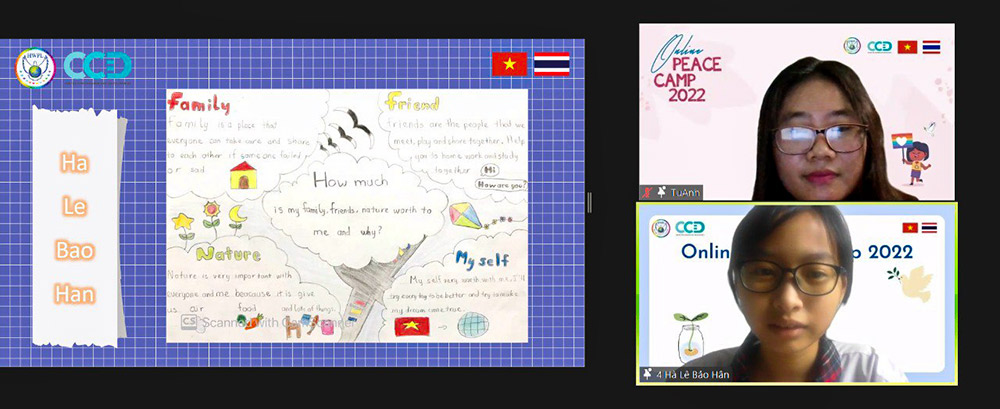 Bao Han, Student, Le Loi Secondary School, Vietnam
Before this course, I simply thought that 'peace' means no wars and mutual love. Until now, I understand that in daily life, wars still exist in some other forms like conflicts, hatred, and fights. Most countries in the world are developed and peaceful nowadays. However, there are still many countries where wars still take place every day and people still have to suffer that terrible pain. Therefore, people have to love and share with each other more and more to stop wars.
Chitsanapong Kengwanit, Chak Kham Khanathon School, Thailand
As humans are much more conscious creatures than nature like trees, they can act more freely. Humans have their own minds, sets of beliefs, and opinions. Oftentimes, it is the reason why we cannot make harmony just like nature does. It's like they want to stay in their comfort zone and don't want to change. That is why we need effort for peace.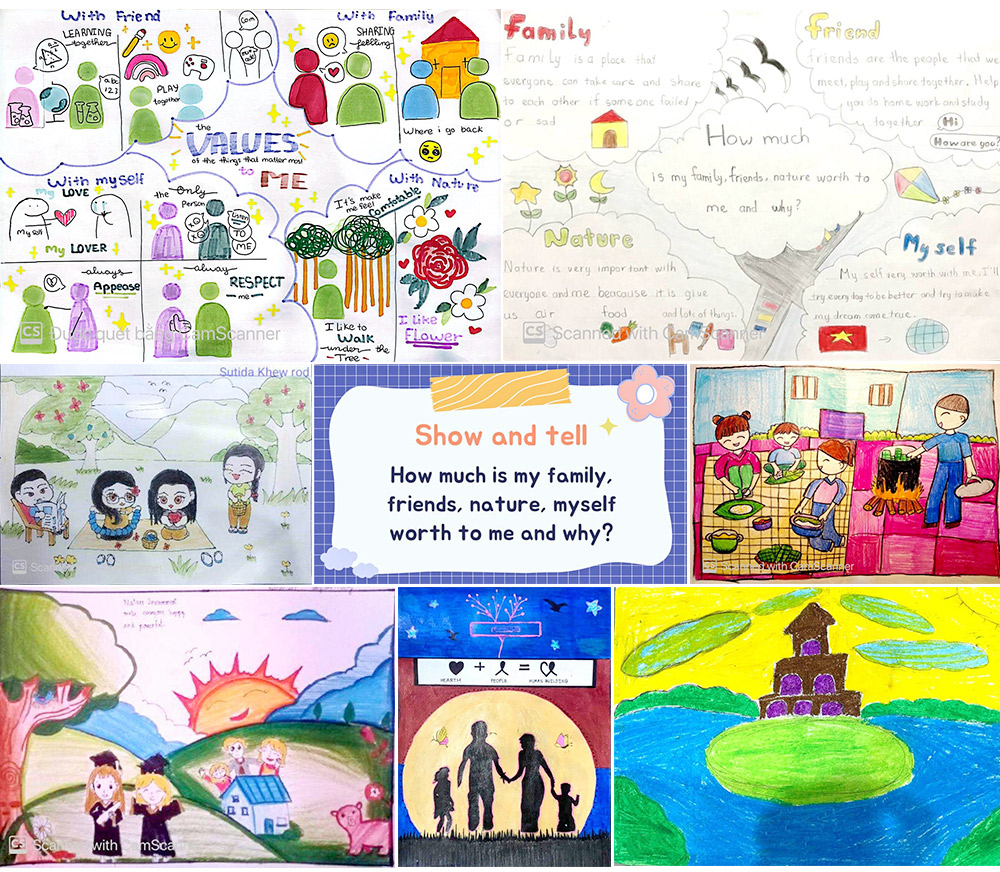 Phuong Nguyen, Mother of Gia Huy, Vietnam
I have just learned about this organization recently. Right after hearing about the organization and the Online Peace Camp, I was really interested. I wanted to find educational courses on life values, but there were only academic subjects or soft skills. It was hard to look for the programs that nurture children's souls. When reading the Online Peace Camp's information, I wanted to register my son immediately.
Duy Vu, Father of Linh Chi, Vietnam
It is thought that war is a big issue. But actually, it can result from small things. It may come from the mindset: you have to lose, and I will be the winner. This tends to be the root of confrontations, which can lead to serious wars. Children should be taught that all things in the world are born according to the law of nature, which includes both competition and cooperation. Our purpose is to promote cooperation and reduce competition.