Media Forum for Advocacy of the Declaration of Peace and Cessation of War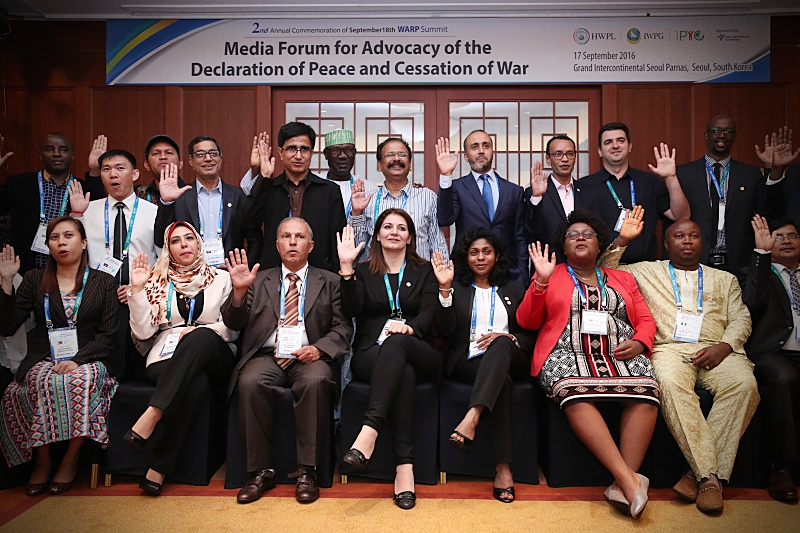 Since the WARP Summit 2014, press and media agencies in cooperation with HWPL have been actively covering HWPL peace activities to all corners of the world by becoming ears and eyes of all people. Queries on possible steps to realize peace were presented through media, causing a great sensation in the society, forming a public opinion and setting the cornerstone to bring a positive and significant change in the world.
At this year's Summit, leaders in the field of politics, law, religions, and civil society have gathered to discuss concrete action plans for each sector to advocate for a legally binding document in compatible with the Declaration of Peace and Cessation of War (DPCW).
Approximately 30 journalists and editors were in attendance at the Media Forum to discuss action plans in their expertise of reporting and press coverage. The action plans lay out possible ways to quickly and accurately spread peace-building news of implementing international law and promoting WARP office meetings throughout the world.
"With dynamic changing media environment, HWPL's direction of public relations is to use diverse tools such as media coverage, official website, and Social media platforms to provide information accurately and quickly to the global community."
Mr. Tim Kim, Director of HWPL PR Office, presented on the "Action Plan for Promoting HWPL's Peace Movement and the Importance of Media," emphasizing that HWPL Publicity Ambassadors in the field of media play a significant role in developing the environment for peace-building through various media coverage and producing contents of peace.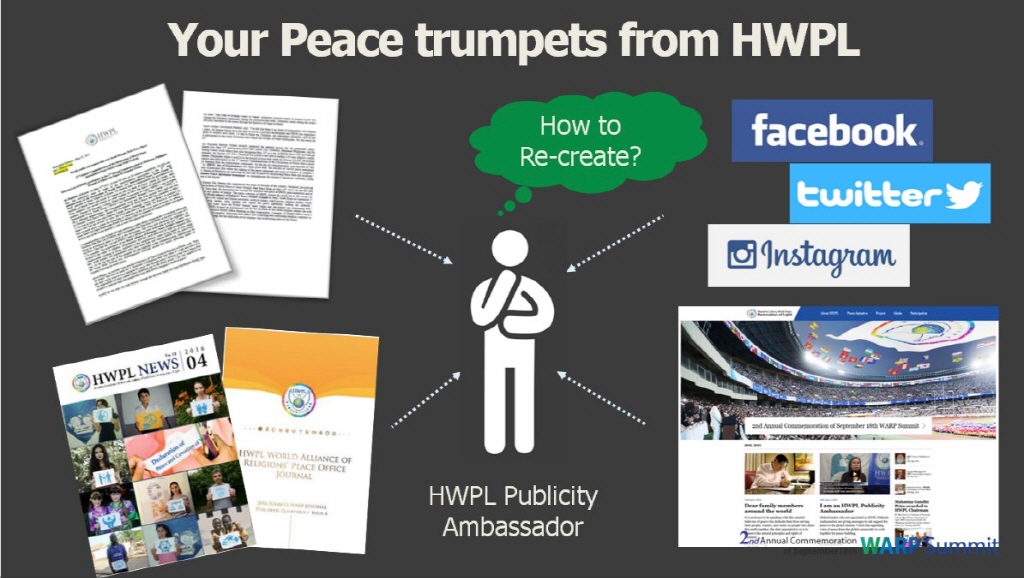 Last year, HWPL shared the roadmap for its peace initiatives and proceeded with discussions on vision for HWPL Publicity Ambassadors and handful information on covering the international law related news. Notable aspect of this year's Media Forum was the fact that HWPL Publicity Ambassadors discussed the concrete action plans aimed at realizing world peace not merely as participants but as partners.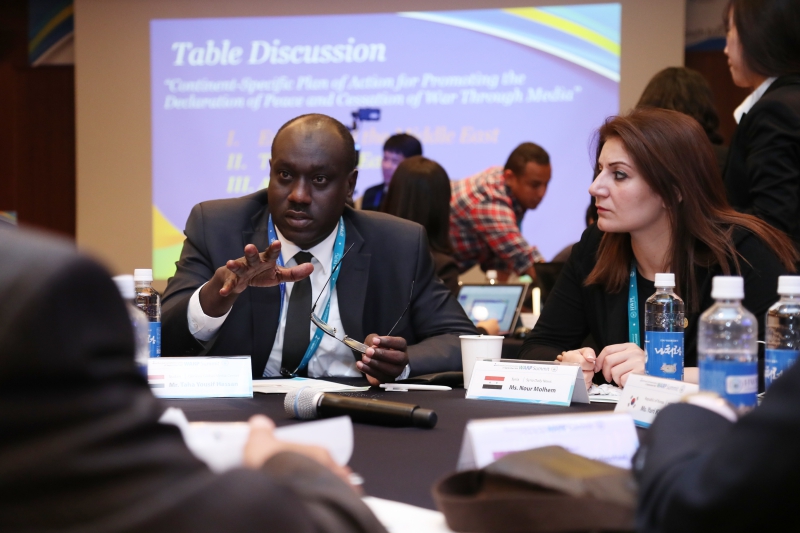 Mr. John Paul Seniel, Senior Desk Editor of GMA News Davao gave a strong message to the journalists from various media stations to understand how crucial their duty is.
"We have gathered here today, in partnership with HWPL, to advocate the DPCW and achieve lasting peace. We need to have foresight to see the upcoming peaceful world, beyond the current reality. As the saying goes, "The pen is mightier than the sword." HWPL has the solution for peace and many people from all around the world are joining together in support of this work, but now it is our duty to spread the message of these efforts."
Discussions were taken place on the topic of 'Action plan for the media in urging and promoting the implementation of international law'. Journalists and editors who were grouped to take seats in the roundtables according to their respective regions that they cover actively exchanged their views on the topic.
When the media holds accountable for accurate reporting, the nation will stand firm and the whole world can become one. Detailed contents discussed during 2nd Annual Commemoration of WARP Summit would be delivered to all around the world and bring the world fully merged in peace. As active proponents of bringing positive influence and realizing peace, we look forward to seeing what results each press and media will bring in collaboration with HWPL.