MOU HWPL and Taehwa Temple Blind Braille-missionary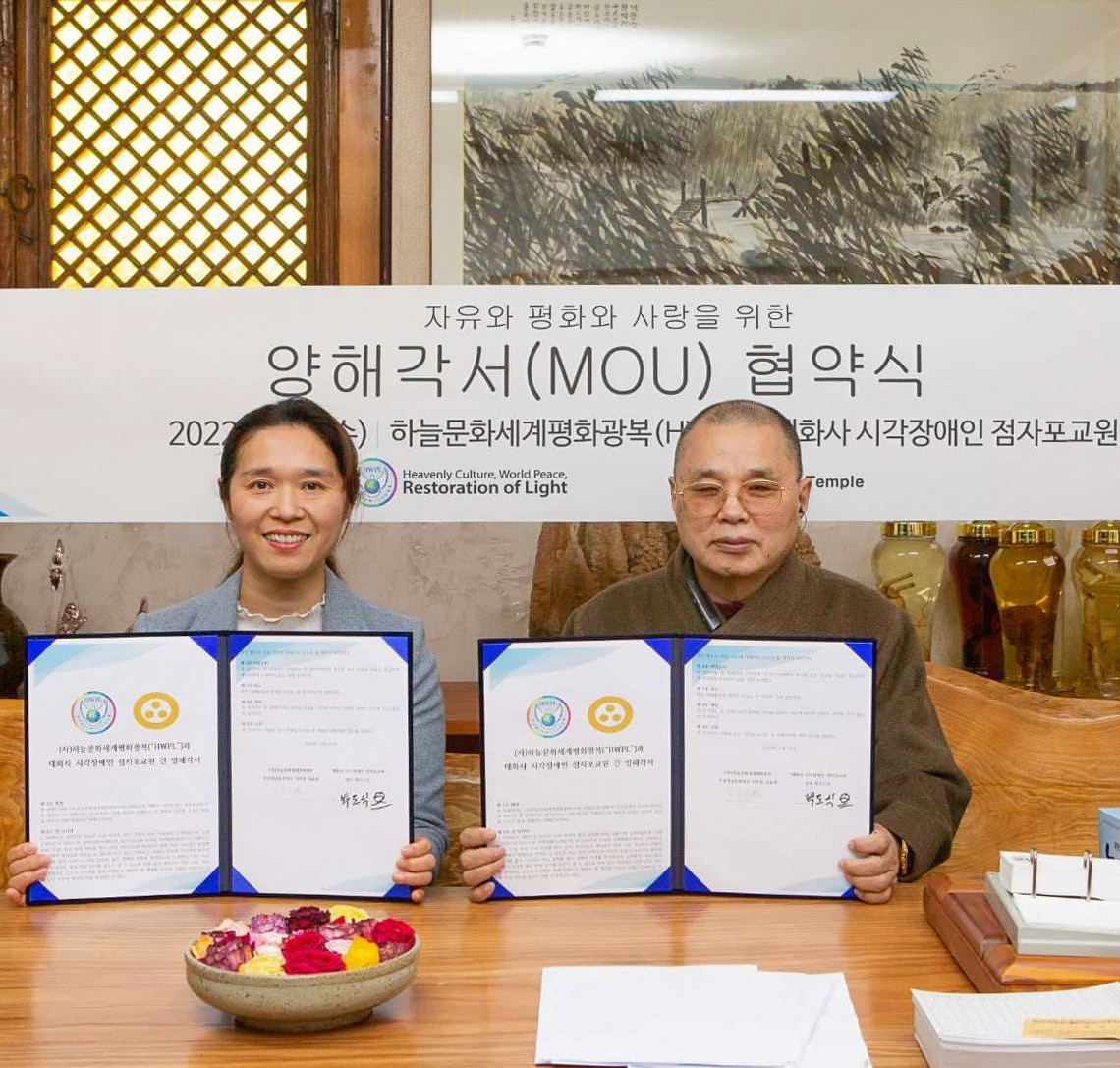 On January 26, an MOU agreement ceremony was held between the Heavenly Culture, World Peace, Restoration of Light (HWPL) Busan Gyeongnam Branch and the Taehwa Temple Blind Braille-missionary (hereinafter Taehwa Temple) at the Taehwa Office located in Heung-dong, Gimhae-si, Gyeongsangnam-do.
HWPL and Taehwa Temple agreed to work together in various areas, including peace education, operation of World Alliance of Religions' Peace Offices, campaigns supporting the "Declaration of Peace and Cessation of War" (DPCW), and establishment of cooperative networks to operate various peace movement programs.
This MOU agreement was made between Taehwa Temple, which operates to deliver a heart of mercy and peace to the local residents and the visually impaired, and HWPL, which continues to engage in peace activities to achieve world peace through a culture of peace. Therefore, through the MOU, the two organizations will practice love and voluntary service as well as actualizing religious peace.
Monk Hoiju (great Buddhist monk) Nam San of Taehwa Temple shared his thoughts on signing an MOU and expressed, "I thought many efforts were made while looking at the work of HWPL. I am glad to be able to do the work of peace (with HWPL). Everyone should make an effort to achieve peace."