Nine years after the peace agreement in Mindanao, Philippines Support for DPCW and desire for peace bring the Philippines together
After more than three years of pandemic, HWPL Chairman Man Hee Lee and the peace delegate finally left for their 32nd peace tour to the Philippines! It is nine years after the Mindanao Peace Agreement was signed on January 24th, 2014. How have the Philippines and Mindanao changed?
In the Philippines alone, currently, there are 11 peace monuments erected and this time it was built in Manila. Various government agencies and organizations in each sector passed a resolution to establish Peace Day as a national holiday on every January 24th. In Cotabato City in Mindanao, a peace concert was held for the first time in about 50 years since the conflict broke out.
Mindanao is surprisingly moving fast forward to achieving peace. We have  briefly gathered its peace moments according to the HWPL peace delegate's journey.
Peace Monument Established in Manila to Support Sustainable Peace
MANILA- On January 24, 2023, a peace monument was unveiled at Plaza Asuncion in Malate in support for cessation of war and adherence to peace. It is the first of its kind to be established at the national capital as well as the regional center of the National Capital Region.
The project was spearheaded by the Rotary Club of Manila Metro (RCMM), in collaboration with HWPL. The landmark, the 11th peace monument in the Philippines, also serves as an expression of support for the "Declaration of Peace and Cessation of War" (DPCW), drafted by international experts in law to advocate peacebuilding efforts by citizens and governments. The DPCW supports the President's Executive Order No. 70, institutionalizing the whole-of-nation approach to attaining inclusive and sustainable peace.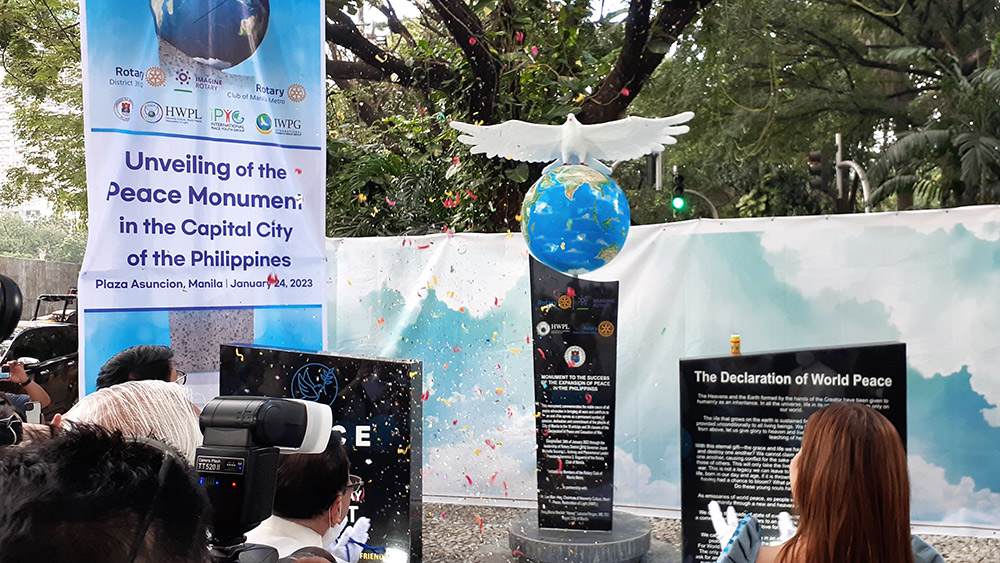 A resolution to support DPCW was signed and adopted by the City Council of Manila and its regular session on December 20, 2022. The turn-over of this document was held right before the peace monument was unveiled. At the unveiling ceremony Lee Man-hee, Chairman of HWPL said, "As I have toured the world 32 times and talked about the cessation of war as we have to leave a land of peace as a legacy for the future generation, and this country, the Philippines, is showing this. Let's do everything we can to do the work of peace."
1st National Peace Convention Held to Promote Unity
PASAY CITY- The 1st National Peace Convention was held on January 25, 2023 with the theme, "Peace Builds One Nation, One Future: Peace is Here" attended by over 1,500 peace advocates to build a holistic roadmap towards the attainment of national unity through peace in consonance with the Marcos Administration's agenda.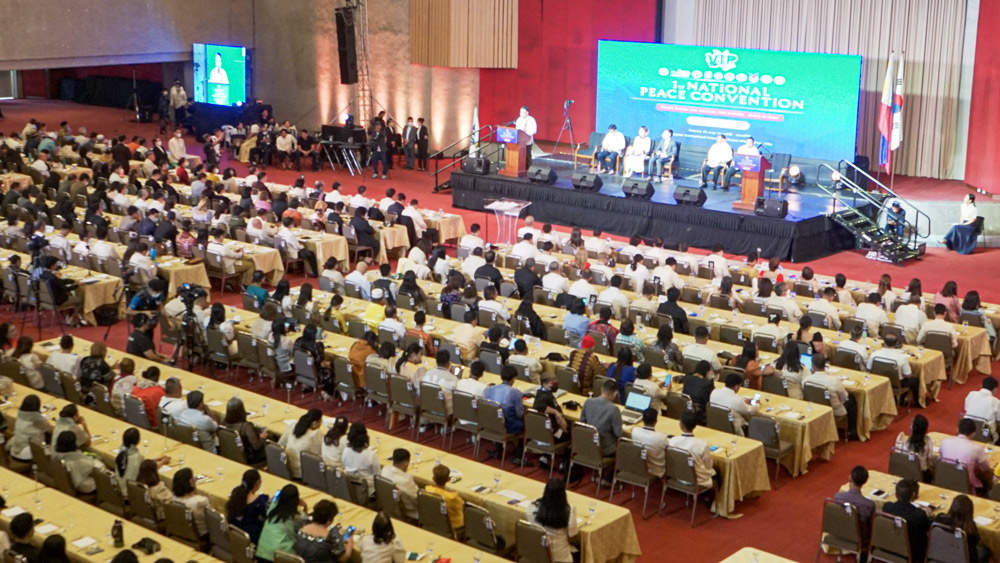 The convention commenced with the first Plenary Session followed by parallel sessions in the afternoon. The parallel sessions were conducted separately for five sector groups- lawmakers and non-government organizations, academe and youth, religious and ethnic groups, women, and media.
Each session produced a resolution which contained their solidarity with the organizers' peace-building efforts. The five resolutions were consolidated during the second Plenary Session to call for President Bongbong Marcos to proclaim January 24 as "National Peace Day' or "Truce Day".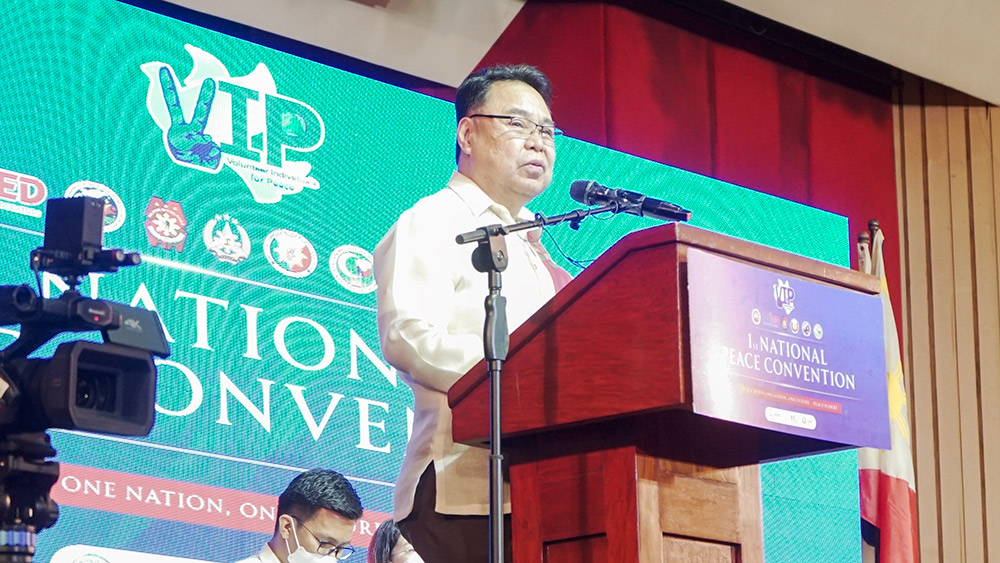 Dr. Ronald Adamat, Commissioner of the Commission on Higher Education (CHED) and Founding Chairman of Volunteer Individuals for Peace(VIP) said, "We want peace to reign in our country. We want peace to be the language everyone of us will speak and every Filipino and every foreigner will understand. Today, let's declare peace as a pandemic. Infect people not to rest in peace but to live in peace."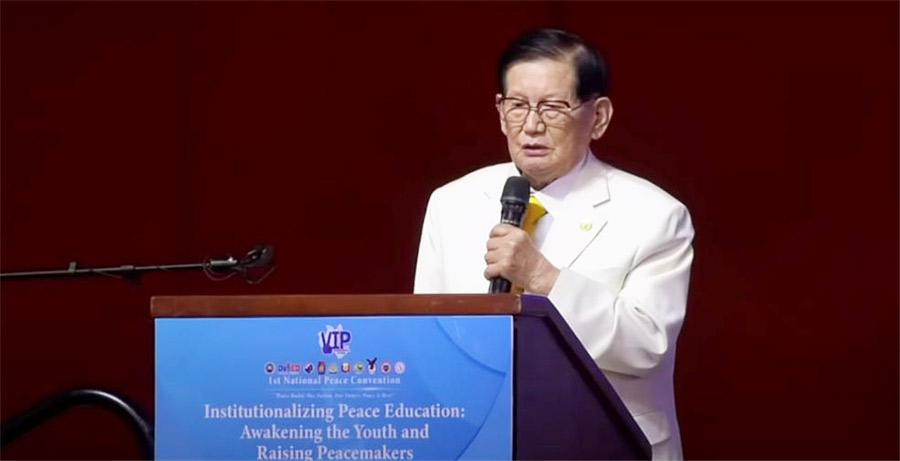 Lee Man-hee, Chairman of HWPL said, "Peacebuilding in Mindanao after conflict is becoming known worldwide. This is the case of transforming death into life for peace. Starting with Mindanao and the Philippines, when we unite in love, peace will come to our world. For this reason, everyone in the Philippines has to become one and work together as messengers of peace."
Music Peace Festival Held in Cotabato City to Mark Bangsamoro Foundation Day

COTABATO CITY -In celebration of the Bangsamoro Foundation Day, the We Are One Music Peace Festival was held at the Cotabato State University (CSU) Gymnasium on January 26, 2023. Around 3,000 students from different schools and youth organizations attended the music peace festival to call for the cessation of wars around the world including Ukraine and Russia.
This event was organized by Kutawato Greenland Initiatives (KGI), a non-partisan civil society organization that is committed to foster a suitable environment for sustainable development with peace, justice and equality by providing services to the vulnerable and marginalized sectors of the community. It is also participated by its peace partners, HWPL, International Women's Peace Group (IWPG), International Peace Youth Group (IPYG), Volunteer Individuals for Peace (VIP), BARMM Government, City Government of Cotabato and SPIN Media PH.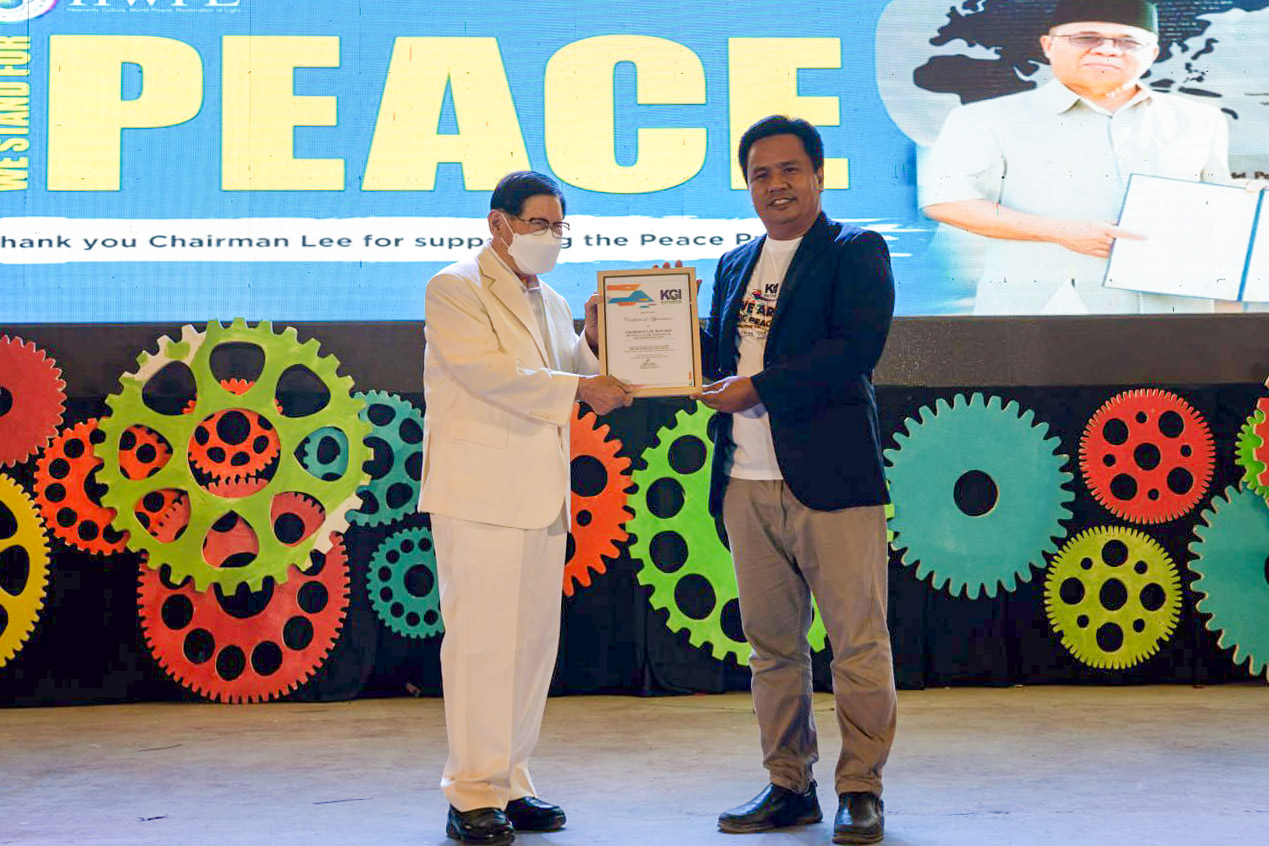 Lee Man-hee, Chairman of HWPL said, "I was here before and we walked together with students for peace. Let us all become peace messengers. So, let's achieve peace without war in our time and make it a legacy for future generations."
On the following day, the HWPL-VIP Peace Monument was unveiled at the school grounds of CSU. Dr. Sema Dilna, University President of CSU, and Dr. Ronald L. Adamat, Commissioner of the Commission on Higher Education (CHED) both attended the unveiling ceremony and expressed their support for the continuous peace efforts being conducted for the students in the university as symbolized by the peace monument.