Peace Conference to Establish the "Structure of Peace" in Manila, Philippines
On January 24 2017, the peace conference 'Engaging the World in Creating the Structure of Peace' was held in Manila Philippines to commemorate HWPL Day, which was previously declared in the province of Maguindanao.
Since the Declaration of Peace and Cessation of War (DPCW) was first proclaimed on March 14, 2016, this advocacy event provided a stage to discuss the actual steps to implement the principles of the DPCW, in addition to celebrating HWPL Day and its significance.
A total of 170 people were in attendance, some of whom were Senate representatives, tribal leaders, representatives of the Office of the Presidential Advisor on the Peace Process, officials of the Department of Education, university faculty, leaders of the National Federation of Women's Clubs, youth groups, religious leaders, and journalists from media agencies such as PTV4 and ABS-CBN.
Mr. Brian Poe Llamanzares,
A political consultant in the office of Senator Grace Poe, stated,
"This is a good start for the Philippine society which has been trying to find peace for the longest time," welcoming the progress that the Legislate Peace has made so far in the Philippine society.
He wished to see the campaign reach out to even more people in its steps to put an end to wars, especially since the Philippines has eagerly waited for peace to come.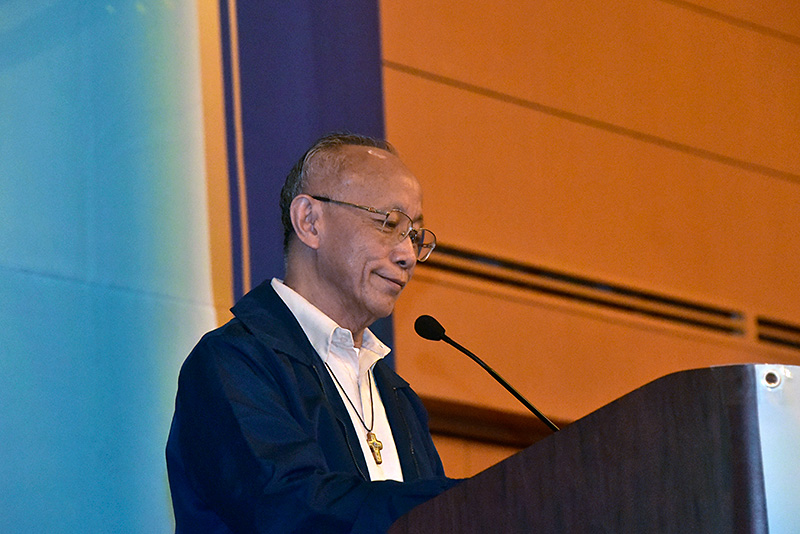 H.E. Most Rev. Antonio J. Ledesma,
The Archbishop of Archdiocese of Cagayan de Oro, summarized the importance of this event as
"a movement to invite all peace advocates to come together, to work for peace though international legislation, through solidarity messages, and coming together in solidarity for working for peace" in his congratulatory speech.
With the interest and support from numerous countries, the DPCW is currently being developed into a formal resolution to be submitted to the UN. The Legislate Peace campaign, along with other international law advocacy events, is gathering people from various levels of society to expand the network of cooperation and garner additional support for the peacebuilding process.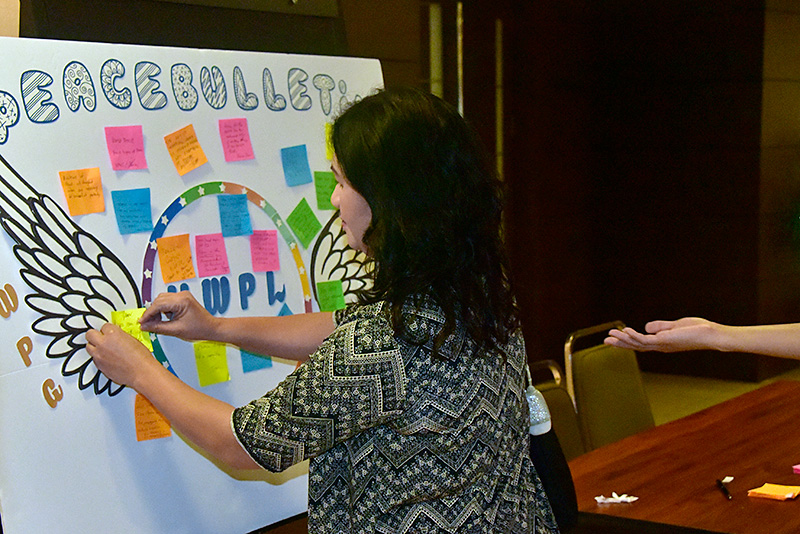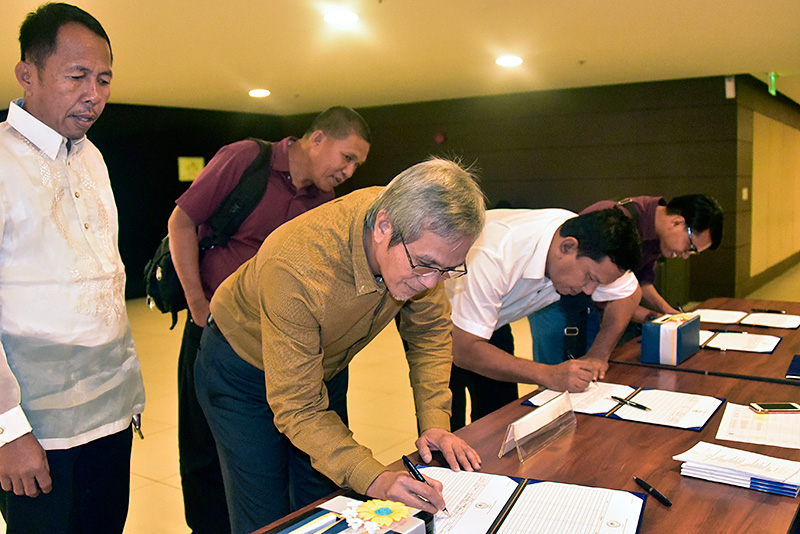 It has provided hope for citizens working to bring peace. The collective heart of the citizens is reflected by the government in recognizing the values of the DPCW and pushing forward with these initiatives as nations.
HWPL is actively doing various peace activities particularly in the areas of education, culture, religion and media. In addition, female peace activists and volunteers working with HWPL has been developing peace activities for orphanages and welfare centers in the Philippines communities.
At the end of the event, each participant, deeply touched by the authenticity of HWPL's work, presented his/her plan to carry out the activities necessary to promote and deliver the document that contains the principles of the DPCW to the UN.