Spreading A Culture of Peace in Dominica Through the Integration of HWPL Peace Education in National Civics Curriculum
Octavia Alfred, Ministry of Education, Commonwealth of Dominica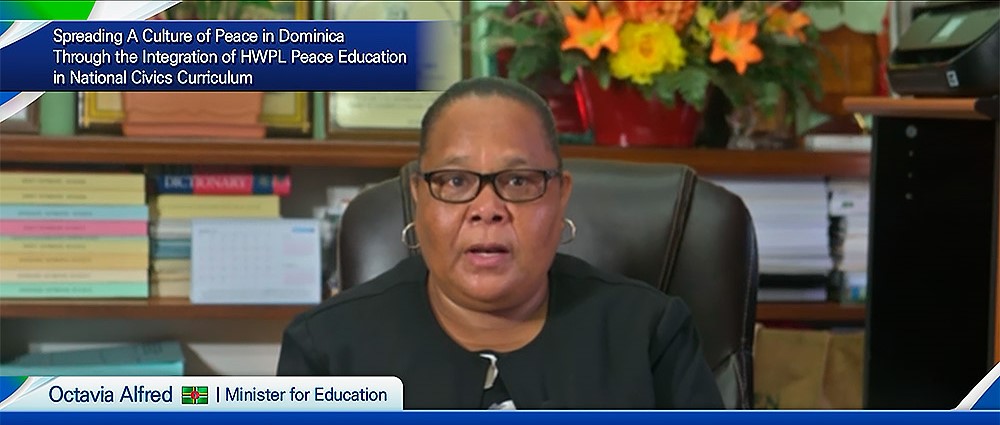 Good day, everybody. My name is Octavia Alfred.
I work as the parliamentary representative for the Castle Bruce constituency. I also work as the Minister of Education, Human Resource Planning, Vocational Training, and National Excellence.
We are speaking today about the HWPL peace curriculum, which was introduced to the school curriculum in Dominica as part of the Health and Family Life Education, integrated into Social Studies, and also as a stand-alone. Depending on the concepts that we have to teach, the HWPL peace curriculum has proven to be very helpful in addressing the challenges of our students in Dominica – and not just students, but even what they take home to their friends and their parents, and also our teachers. Therefore, we think that the peace curriculum is something that is helping us.
We are going to keep that in our curriculum. It is going to be a resource that's going to be in our schools for a long time, because we know that when we get it right, we won't have to be fixing certain things. If we can get it right at preschool level, we don't have to fix anything at secondary level. If we can get it right while these students are 7, 8, 9, 10, we don't have anything to fix when children reach 14.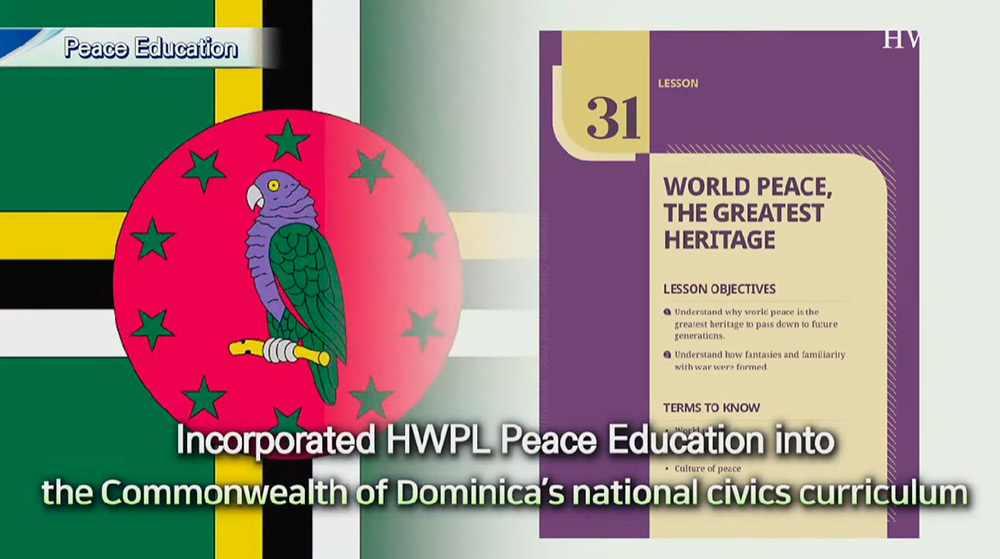 We are just so happy for it. [HWPL Peace Education] is also integrated in the civics curriculum. Our civics curriculum is ready and we are excited. We'll be piloting it in the new school year and we await to see better results in the next coming year. So we want to thank everybody who is on board – HWPL is a wonderful program. We are excited about it.
We know that HWPL will take roots in Dominica, and this will have already begun. And when this is fully implemented, we just cannot wait to see the fruits of this curriculum. We are sure that Dominica will be sharing the fruits of HWPL with other countries. We are happy that Dominica will be benefiting from this program. We are just so glad that we were chosen. Our culture is normally peaceful, and this is just going to make us a better people.
So we thank all those for who are involved in this program, and we just cannot stop thanking you for choosing Dominica.