This is Why I Peace Walk, so Should You
One of the most important drives to make peace a splendid culture attributes to active engagement of youth. HWPL's annual peace walk in May is the very venue representing that youth can take the lead in creating an environment of a world of peace that can benefit future generations. We've interviewed the youth participants to deliver their messages that they would like to speak out through this peace walk.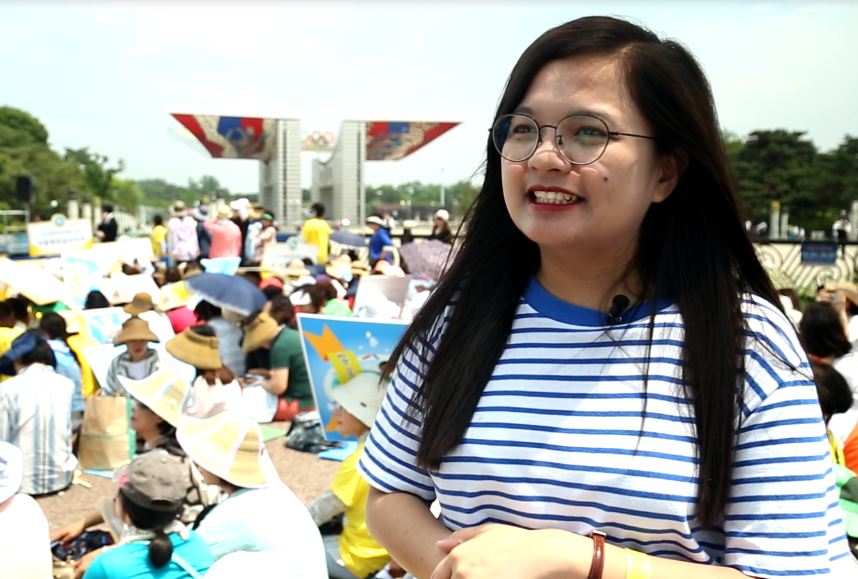 Q. Why did you come for the peace walk today? (Vernice Lauren Gutierrez / Philippines)
Peace is something that everyone desires in their own life. The chaos that war brings to the humanity was never the answer to achieving peace. Youths are the ones who will be handling the world in the near future and I came here to really support this peace walk since I myself always dream this world will be a better place and peaceful.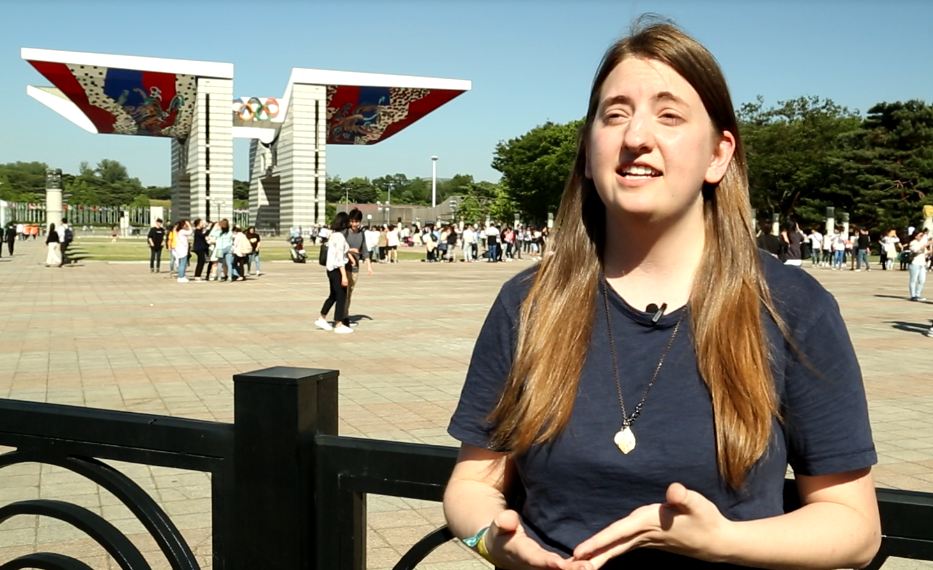 Q. What do you think of HWPL's peace movement and its efforts to organize peace walk around the world? (Jessica Atchley / United States)
I think it's amazing that a group like this can reach out to so many people in the name of peace and find practical solutions for each country's situation. These peace walks really show how people all over the world can become united and work as one. Every country has its own situation based on its culture and history. HWPL respects each country and works with the people to find the route of peace that works for them.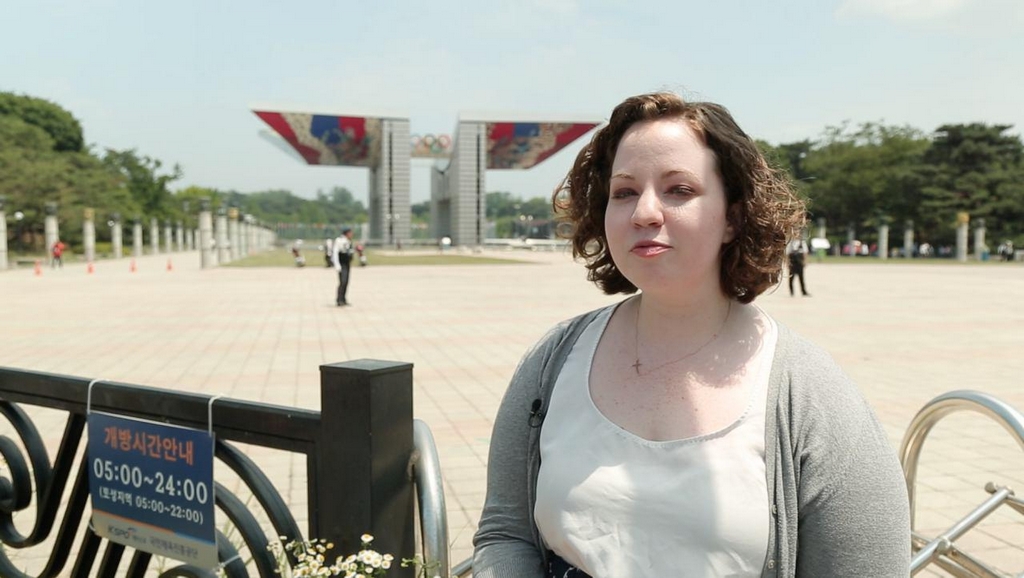 Q. How would you like to contribute to peace-building efforts in your life, your community, and beyond? (Kaylee Koehlinger / United States)
I used to work with refugees in my hometown and that work was so meaningful to me. But there were often conflicts among different groups of people living in one area. Now as a volunteer of HWPL, I have a chance to make a real difference in the world. I've seen how we can bring so many people together under one belief and purpose which is peace. Someday, I would like to take everything I have learned from HWPL, start it in my community and create a dialogue for mutual understanding and respect among all groups of people.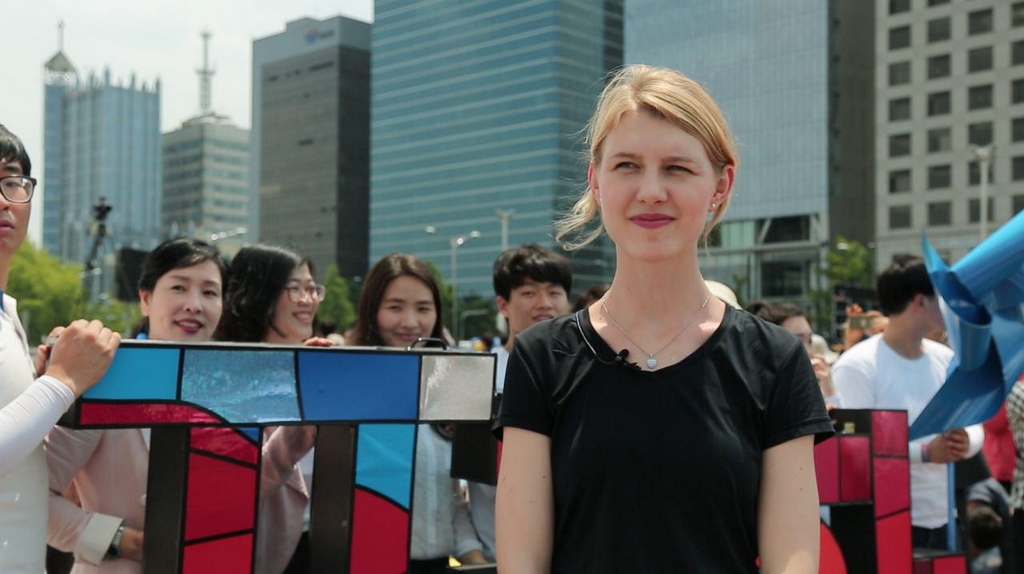 Q. What does today's event mean for you? (Sabina Grudinschi / Finland)
It means a lot. Promoting peace by gathering and working all together is very important because today's a chaotic world where conflicts and wars are the reality. We realize that peace is really needed. We have to remember that in order to achieve peace, we need to do something about it ourselves first and not wait for others to do it. We must be responsible for it, not taking it as a burden but rather as a privilege.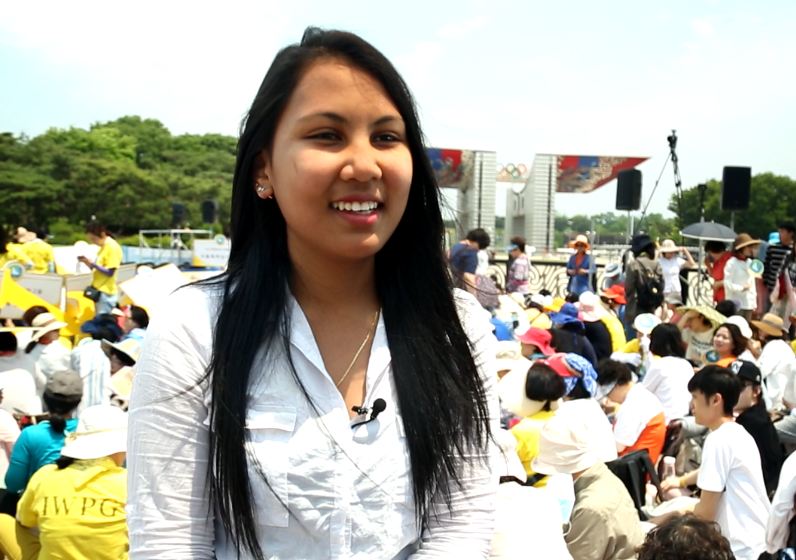 Q. Why do you think walking for peace today would contribute to peace in the world? (Mia Ralijaona / Madagascar)
Being here together as one with so many youths from all over the world who all want peace to be established on earth is already showing the world what's a better future.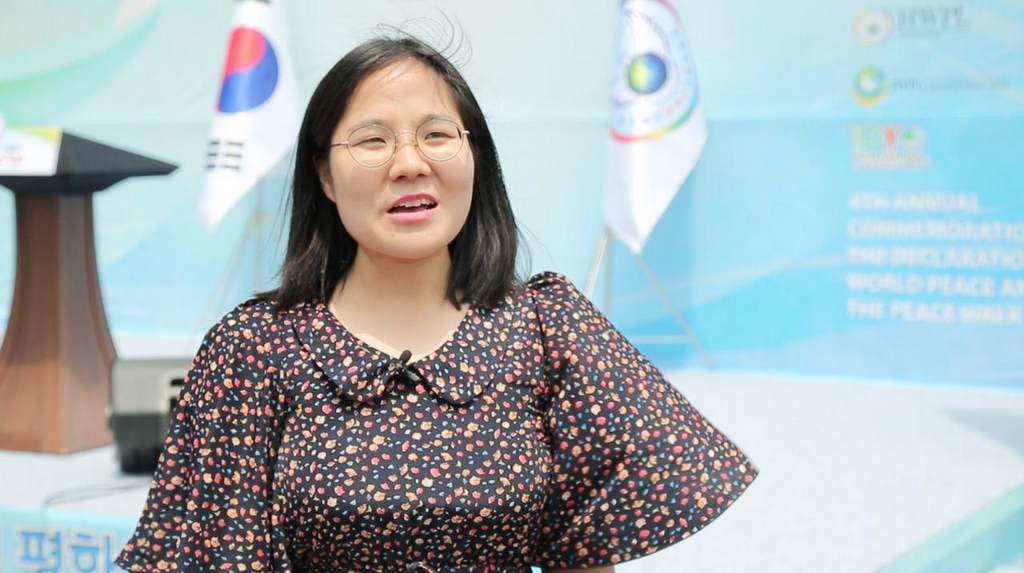 Q. Do you have someone in mind whom you'd like to share this campaign to? If so, how would you like to share it? (Zhang Lin Qiao / China)
I want to share this with my Chinese friends. I hope to let people in my country realize there is something we can do for peace. We have responsibility to maintain world peace together. We need peace not only for our country but also for next generations.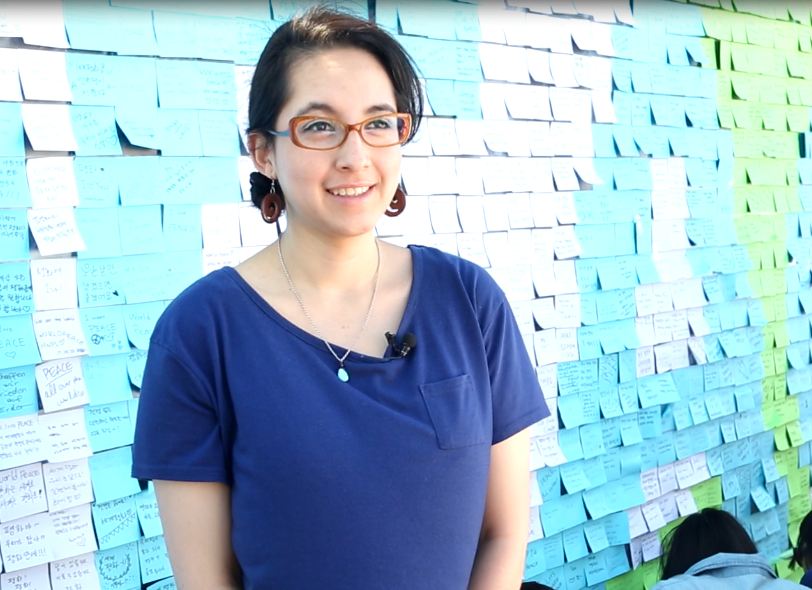 Q. What was the most impressive part of today's event? (Sara Florian / Guatemala)
I can't really describe with words. It is amazing to see how many people around the globe are really fighting for only one goal. And it is really pure, good and noble objective – achieving world peace. The atmosphere, everything was just so amazing. I wish this can go on forever.