We Stand for "Legislate Peace" Part 2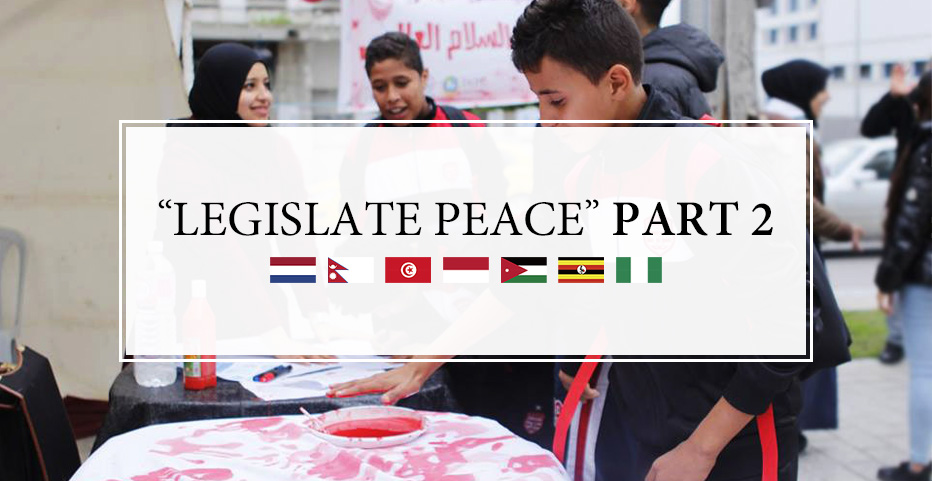 Ever since its launch, the Legislate Peace Campaign has called on global leaders and citizens to voice their positive demand for the implementation of a law based upon the principles of the DPCW. As the campaign to receive the signatures of support through advocacy meetings continues to positively influence and empower the younger generations, we are getting one step closer to developing the DPCW into a legally binding document with peace as the core principle of international relations.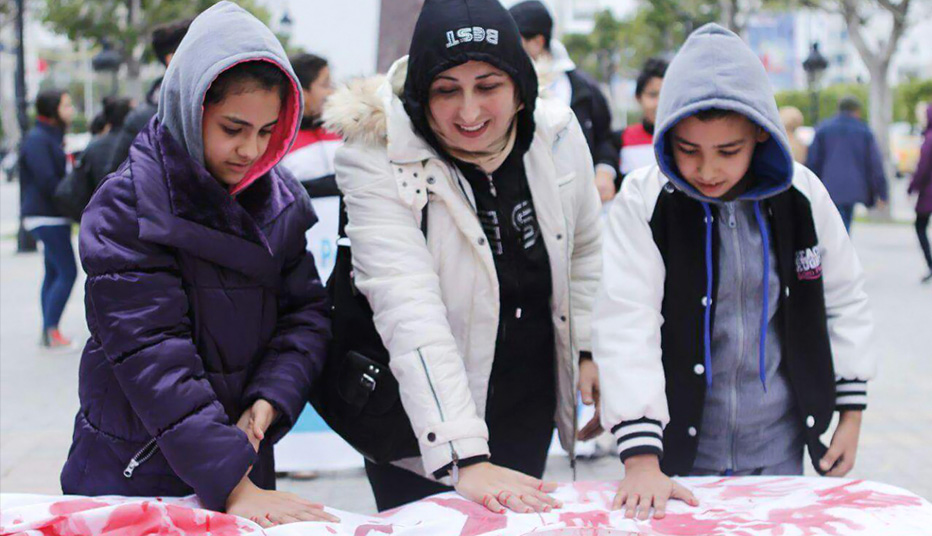 Tunisia – A public hand-printing event for peace was conducted at Habib Bourgiba Avenue by IPYG and its affiliates in Tunisia, OU-DH and Handhala for Humanity.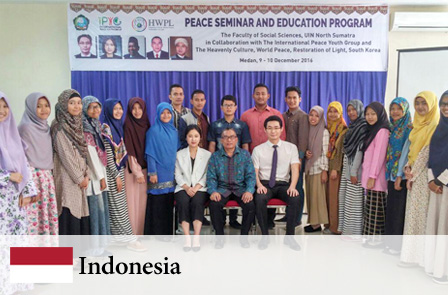 Indonesia – Faculty members of social sciences from UIN North Sumatra in Indonesia participated in the Peace Seminar and Education Program. The university students also signed their support for the realization of the DPCW.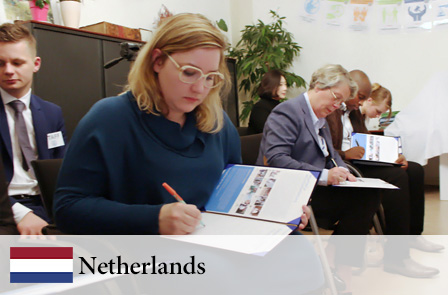 Netherlands – Leaders in Haarlem, Netherlands held an advocacy meeting to discuss ways to introduce the DPCW to the lawyers' community in the region.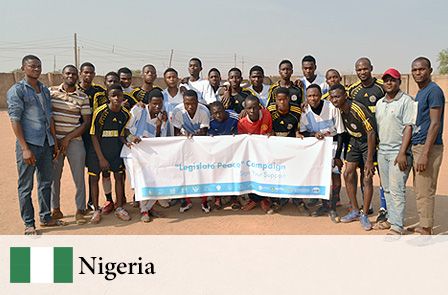 Nigeria – Spreading a culture of peace, Article 10 of the DPCW, is being widely practiced among students and teachers of Government Secondary School Mararaba in Nigeria.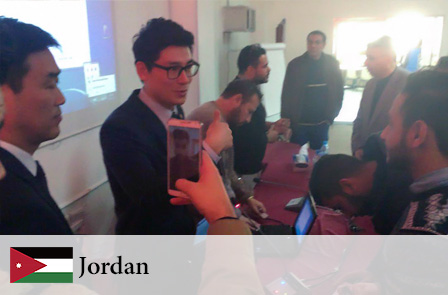 Jordan – 50 faculty members and students from Philadepia University in Jordan were informed about the DPCW and its roadmap.
Nepal – "For Achieving Peace" was held at Naba Jagriti Primary School in Chitwan, Nepal where children experienced fun activities; such as, drawing games and writing peace messages.
Uganda – 800 signatures in support of the DPCW through the Legislate Peace Campaign were collected at Anaka Primary School in Uganda.