2019 World Peace Summit: 5th Anniversary of the WARP Summit
The 2019 World Peace Summit: 5th Anniversary of the WARP Summit was held in Korea and around the globe. Under the slogan, "DPCW for change, peace for all," this festival was held at Suwon World Cup Stadium and was broadcast live to a worldwide audience. The ceremony was witnessed at 19 locations in 19 cities of South Korea and some 147 locations in 112 countries. Civil societies around the world are actively participating in changing the world in crisis to a peaceful place. (*113 countries, 166 locations, 211 events [138 countries participated])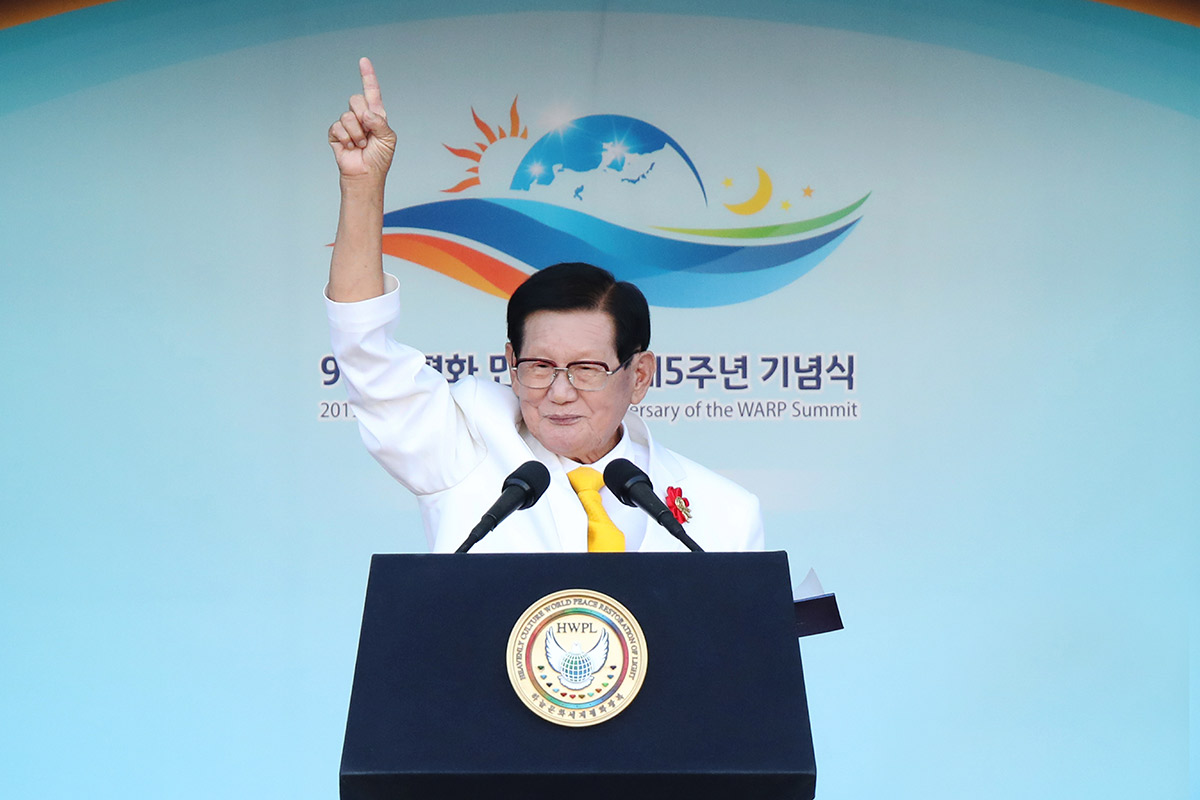 Mr. Man Hee Lee, Chairman of HWPL, proclaimed a message of peace filled with passion through his opening speech by saying "Five years ago, at the WARP Summit, Political leaders pledged to work towards an international legal document for peace and cessation of war, religious leaders pledged to achieve the alliance of religions, and heads of various organizations pledged to urge for the completion of this work. We are working to keep that promise now. The event is held at the same time in many countries around the world. These efforts will shine in the history of the world and we must be united to achieve the promised purpose (of peace). Let the DPCW be presented and passed to the UN General Assembly as international law of peace. We Are One!"
Mr. Chung Young-min, General Director of the IPYG, urged every person of civil societies across the world to participate in this work of peace by saying, "Peace can be formed based on the framework of the DPCW. The DPCW can be applied as a standard to law, politics, religion, culture, and education, to change the actions and thoughts of every person. But what is important is that the DPCW will not be realized just by a few people's effort — the entire 7.7 billion people in the world must become united as one body to make our voices heard."
Subsequently, Ms. Yoon Hyun-sook, Chairwoman of the IWPG, said that in order to end war in the global community and create a world of peace, we ourselves must first know the value of this peace declaration and inform our neighbors, state, and the president and urge them to sign for their support.
With his congratulatory speech, Mr. Yoon Soo Lee, Senior Member of the Republic of Korea Parliamentarian Society, emphasized the importance of supporting the DPCW by saying, "We deserve to live in peace. This is a basic and universal value that humanity should be able to enjoy. And that is the same for the people of the Korean Peninsula. The long state of conflict, division, and dispute should be resolved fundamentally and be replaced with a new order of peace, co-existence, cooperation, and prosperity. This will be the first step toward peace and stability of Northeast Asia and the world. If we raise one voice and advocate the 10 articles and 38 clauses of the DPCW to the whole world, we will be able to realize not just peaceful harmony on the Korean Peninsula but also global peace.
A participant in HWPL World Alliance of Religions' Peace Office, Ven. Seok Ui Cheon, Senior Vice President of Korean Council of Buddhist Religions, spoke of how the people of faith should first become united through the WARP Office for peace by saying, "At the WARP Office, religious leaders are gathering and holding dialogues to study and compare scriptures. Through a deep understanding of peace taught in scriptures and in-depth conversations, we are bringing down the walls of misunderstanding between religions. I believe finding a trustworthy scripture through the comparative scriptural discussion is the fastest way for religions to become one. There are different religious groups and scriptures, but I believe the ultimate goal that religion pursues is permanent peace and the happiness of mankind. We, religious people, should acknowledge that we are different from each other and respect other religions. That is the way for religions to become one."
Giani Harpreet Singh Ji Jathedar (Head), from Sri Akal Takht Sahib urged all to look past religions and beliefs and become one to achieve peace by saying, "I, on behalf of all the Sikhs of the world, give my good wishes to HWPL for attainment of their noble objectives for DPCW to be submitted to the UN General Assembly as a draft resolution and to become a legally binding instrument. Through the World Alliance of Religions' Peace Office meetings, Religious leaders are discussing the spirit of peace written in scriptures to step forward onto the road of world peace.