2022 Peace Education Conference: The Future of Peace Education that We Draw Together
HWPL's Peace Education Conference titled "The Future of Peace Education that We Draw Together" was held at the Premium Hotel in Ulaanbaatar, Mongolia on 22 October. The event, which drew 74 participants, was held to explore practical ways to sustainably and effectively conduct HWPL's peace education in Mongolia.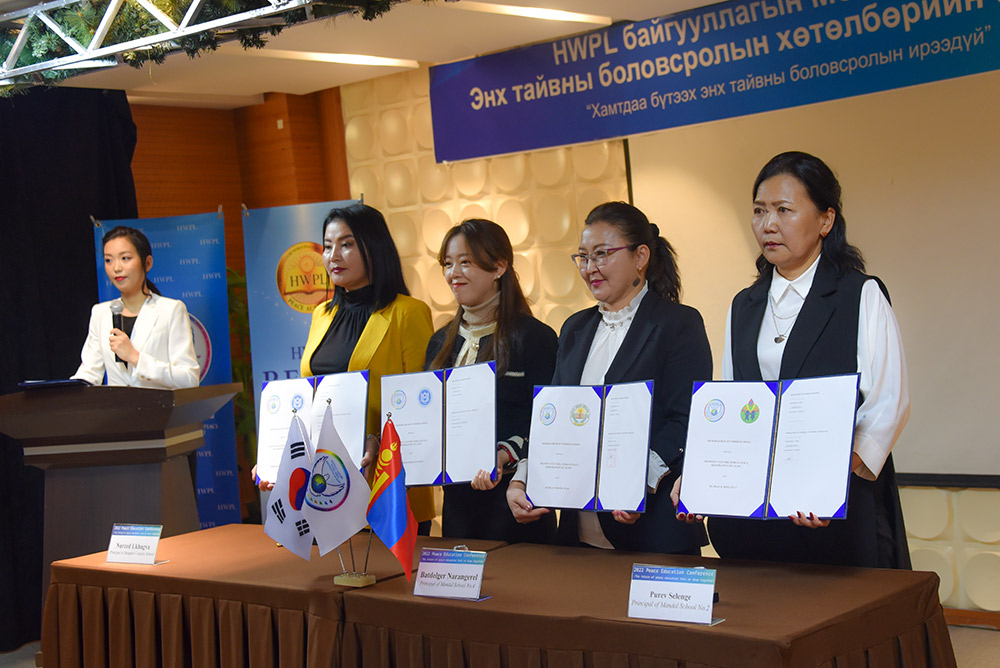 HWPL began its peace education in Ulaanbaatar, the capital of Mongolia, this year and is focusing on peace educator training as well as MOU partnerships with different schools to conduct peace education around the country.
The conference introduced peace education to new educators who can conduct peace education, and showcased peace education best practices in Mongolia during this year.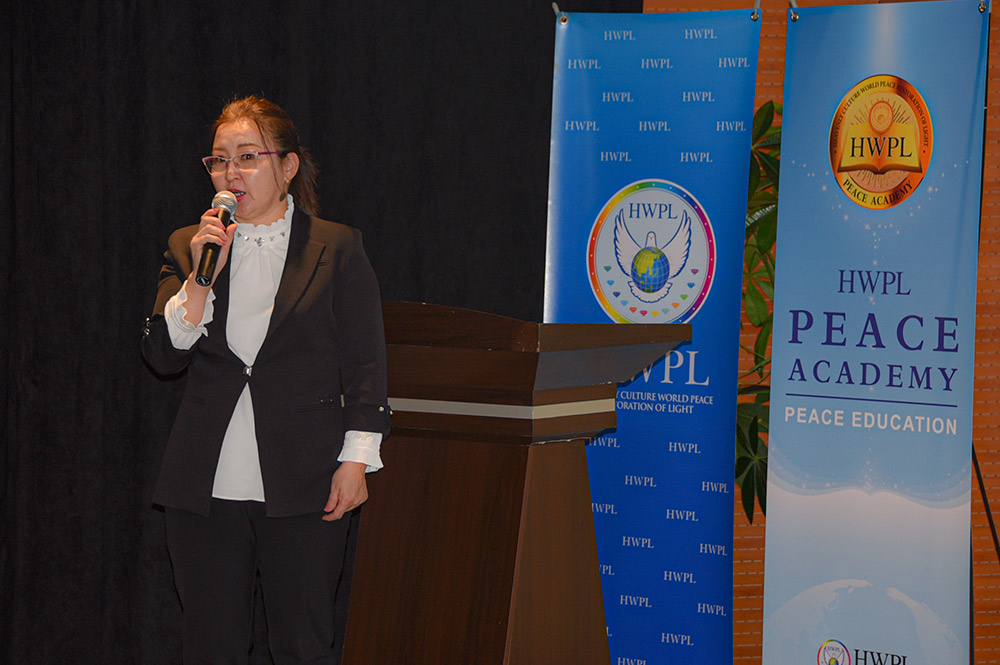 Principal Narangerel of the 4th school in Selenge province stated, "When I first came across with HWPL Peace education, I thought this programme was necessary as it was very well aligned with our school's vision and goals for teachers for this year. Our goal was to make sure that our students realize their value, perform their full capacity, and become moral citizens which were all included in the content of HWPL Peace education."
She went onto say, "The result we are seeking from HWPL Peace education is to cultivate citizens of peace who will be deeply aware of their responsibility to the future generations and contribute to the development of their homeland and the world. HWPL Peace education gives moral teachings not only to students but also to teachers. Thank you for giving us such opportunity."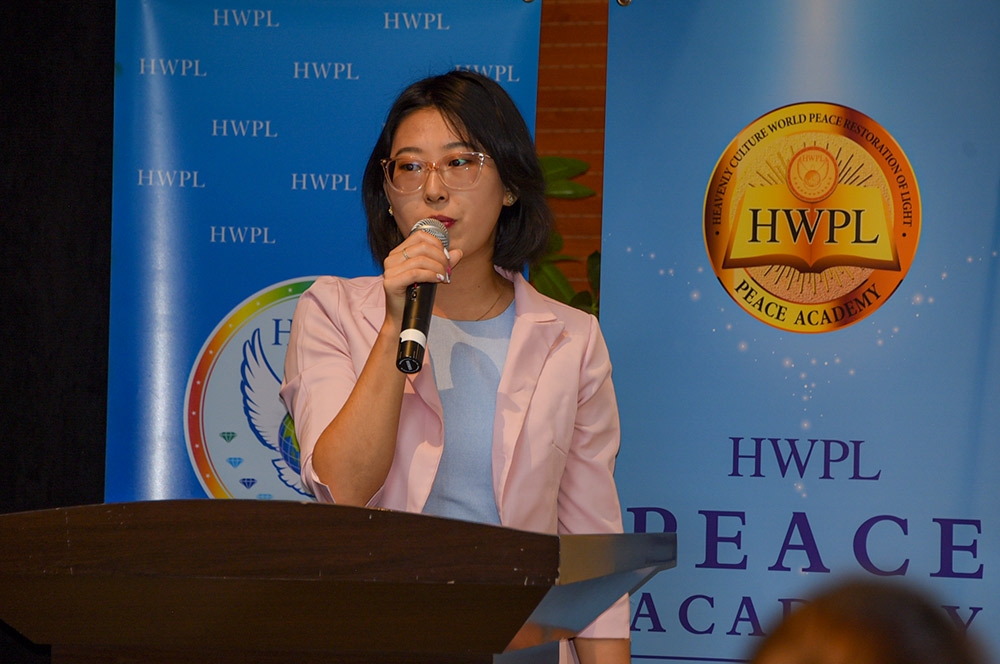 Ms. Erdenetsetseg of School No. 57 in Ulaanbaatar shared her experience with peace education by saying, "As I taught Peace Education, I understood that it would especially be effective if history and social science teachers who teach civil ethics subject teach these lessons. Because Peace Education content was closely related to civil ethics subject and it was easy to integrate them. It was to educate students about what peace means, and also explained that this breaks into things such as knowing your value, other people's value, and making students be able to express themselves as a person who has value."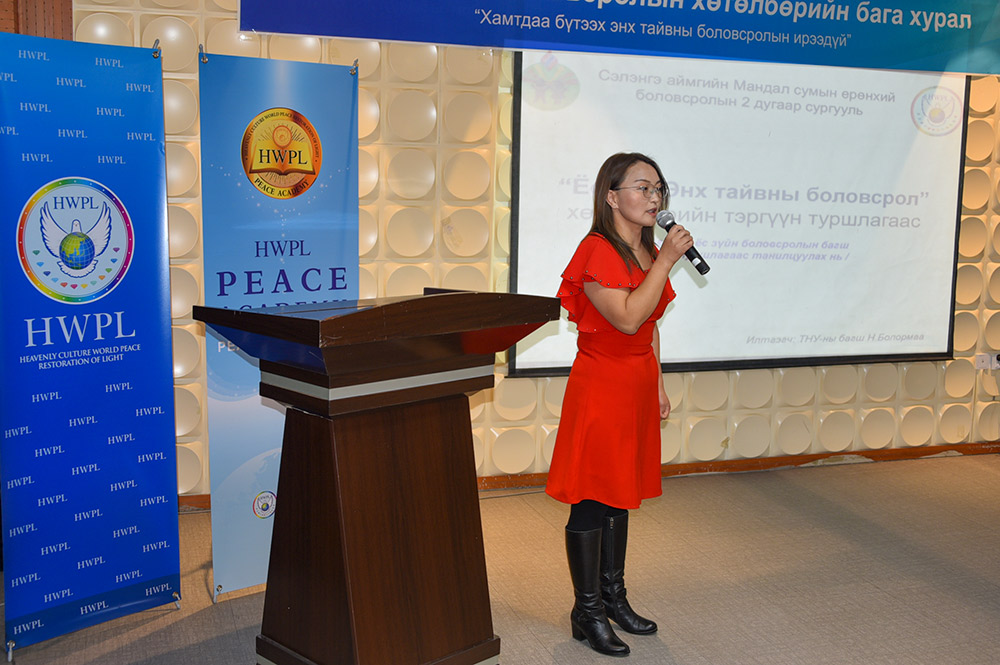 The principal of School No. 2 of Mandal soum of Selenge aimag stated, "Today as we participated the conference our view of Peace Education ace has changed from large concept that just "having no war at home means Peace Education ace" into making children to understand "everyone needs Peace Education ace, and we all need to give and take Peace Education ace to each other" and explaining it to students from children's point of view, and spreading its understanding."

The participants not only heard presentations from peace educators but also gained new ideas for peace education through students' work and exhibitions. HWPL plans on scaling its peace education within Mongolia by cooperating with the participants.