80 Students Dressed in Many National Outfits Parade for Peace and the DPCW in the Philippines
The Philippines has a history of many conflicts and wars, which connects with the local's consistent enthusiasm for peace showcased in a series of HWPL peace movements. 25 October, another peace event was held with some 200 students and their families at Bethel Knox School. The event offered participants a chance to think about peace-related values and taste Korean culture.
To celebrate United Nations Day, 24 October, students of Bethel Knox paraded in a variety of costumes representing different cultures and nations. Paraders dressed in respective national dresses marched and chanted, "Spread the culture of peace," the title of the 10th article of the DPCW, stirring air of hope amongst the audience for a world united with peace.
The DPCW (Declaration of Peace and Cessation of War) has 38 clauses, which again form 10 articles, including articles like "Prohibition of the Threat or Use of Force" and "Friendly Relations and the Prohibition of Acts of Aggression." The Declaration is repeatedly recognized as some of the most effective instruments which could realize what the United Nations stands for — peace and the cessation of wars.
Sarah Garduque, the principal of the school who planned the event, said, "The event had a lot of preparations to make, especially in planning the concept." But one thing came first to her mind — the theme of HWPL is the Peace and Unity brought by DPCW. It turned out to be "a great idea," she remarked.
After the parade, students presented dance performances to celebrate "a day of marching toward peace," followed by a multicultural feast with international cuisines including a boodle fight, a traditional Filipino meal.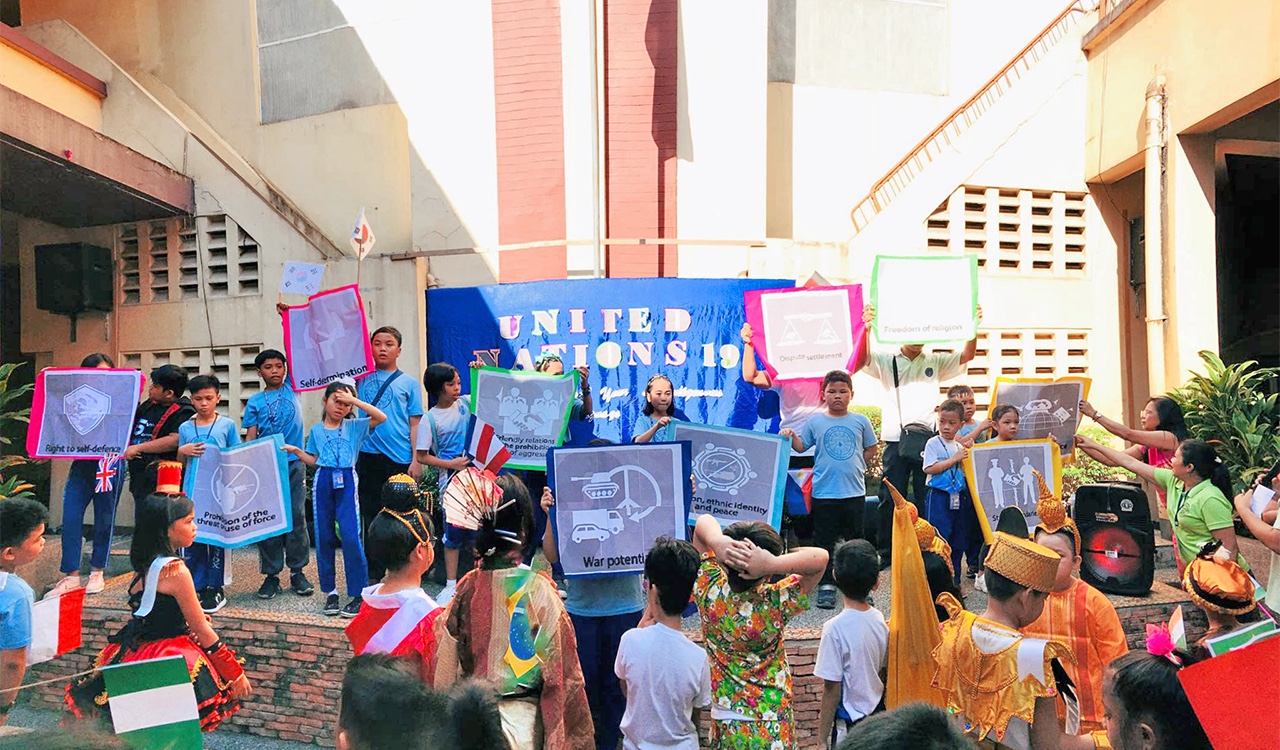 Bethel Knox students recently started taking the HWPL Peace Education program, and their faces gleamed with excitement and anticipation for a future of peace throughout the event. Bethel Knox is offering the HWPL Peace Education program to inspire students with the spirit of peace and nurture future peace activists. Peace Education is set to serve as a building block to bring people of diverse ethnicities and cultures together to call for peace. Students who finish the Peace Education courses will become the beacon of a brighter and more peaceful future.