Declaration of Peace and Cessation of War (DPCW)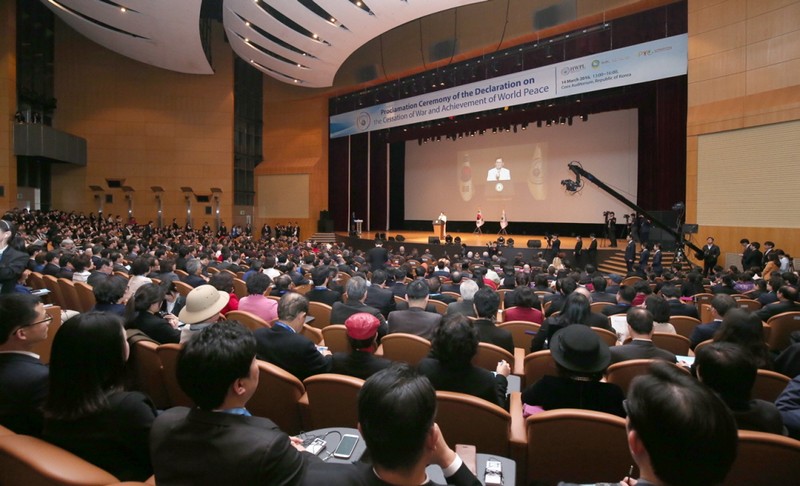 We recognize that conflicts are emerging in very high number in the world today because current international law is based upon a premise that armed force can be used in certain circumstances. Without change, it would be impossible to completely stamp out the embers of conflict. Blockages embedded in our daily lives for centuries have held back the effectiveness of international legal system, scattering its pure intentions.
From big international disputes to conflicts that we experience in our day to day lives, situations remain unresolved. In these cases, the role of such legal system may seem weak.
Considering this, Declaration of Peace and Cessation of War (DPCW) was drafted with the intent of representing marginalized voices of all those yearning for peace at the same time calling the united efforts of States to practice the principles of the Declaration, ultimately ceasing all wars and war-like activities.
The HWPL International Law Peace Committee provided their expertise and insights on each article and provision of the Declaration and drafted the document under the guidance of Chairman Lee of HWPL.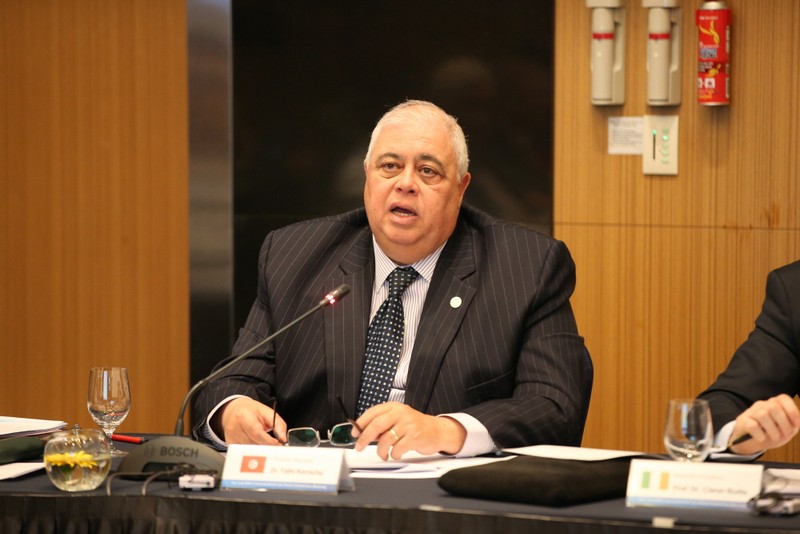 Dr. Fathi Kemicha, Member of the ICCA Governing Board and mediator of the peace committee meetings, has announced,
"The Red Cross, Médecins Sans Frontières and now HWPL, all draw strength from the people. They are forces for peace and prosperity in the face of conflict and suffering. The HWPL's Declaration is driven by civil society, including women and youth communities.

As such, it is an innovative and unique framework which provides a much needed accountability measure. In addition, it reaffirms, strengthens, and elaborates the existing international provisions for renouncing war and other international armed conflicts. One does not need to look far to see the pressing and dire need for such an incentive and strong request.

DPCW is important for a number of reasons. As already mentioned, it is born from the voices of women and youths who call for an end to conflicts which bring only destruction and no benefit to them. When we imagine a world in which States have ratified this legal work, one we will be filled with hope."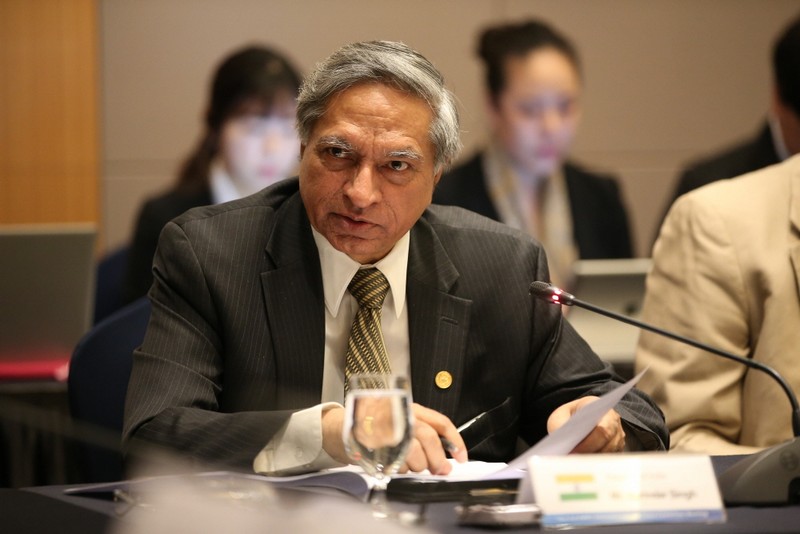 Mr. Narinder Singh(Member of the UNinternational Law Commission) said,
"The HWPL International Law Peace Committee has worked on the draft of the Declaration of Peace and Cessation of War which in a way reminds the number of important principles in the International Law that relates to the prohibition on the use of force in the international relations, the principles of the basic human rights, the freedom of religions, etc and number of very important objectives…

The proclamation of the Declaration is like the reminder toward everyone around the world that international law is important that the peace settlement of disputes is to be promoted and that is how you can have a world which is free from war and armed conflicts."
Mr Nazrul Islamsaid,
"The biggest problem created by mankind for themselves is the pursuit of power and pursuit of controlling others' faiths. Perhaps this Declaration could not solve all the problems, but at least we've put much effort to reaffirm our solidarity and produce this document (Declaration)

As a non-governmental organization, HWPL's strength lies on the dedication, energy, and spirit that its members are showing particularly under the chairmanship of Mr. Lee. If they continue to put their efforts, this Declaration will get attention from the global community and it may lay the foundation of a binding convention in the future."
Publicly proclaimed on 14 March 2016, 3:14 PM, the DPCW has been steadily gaining public's attention through its international advocacy movement, the Legislate Peace Campaign. The Declaration will represent a milestone of the protection of human rights at the international level and respect in the context of religious beliefs and traditions.
H.E. Ali Abu Diak, Minister of Justice The State of Palestine
"It (the Declaration of Peace and Cessation of War) is considered as a culmination for all International Conventions and Treaties to which the State of Palestine has joined and committed itself to, and we are looking for that this Charter will contribute for the commitment of all States to stop wars, renounce conflicts and achieve peace."
Hon. Wijeyadasa rajapakse,Minister of Buddha Sasana Sri Lanka
"The fate of the human beings rest in our hands, and we have to decide whether we should be united for our own survival or be divided for our exterminations. People of Sri Lanka wholeheartedly wish for all success of every endeavor of HWPL and IWPG including the Declaration of Peace and Cessation of War and all the future activities."
Mr. M. R. G Ranatunga, Attorney– at – Law Notary Public of Sri Lanka
"I recognize the value and vision stated in the Declaration of Peace and Cessation of War within my purview as a Legal Advisor to President of Sri Lanka. I express the hope that fellow friends of the community would support this peace movement by advocating the Declaration to be incorporated into national laws of all countries."
Mr. Nachiket Anil Dave, Lawyer of the Supreme Court of India
"I would like to encourage others to sign their support for the Declaration of Peace and Cessation of War. If the citizens of the world follow and implement these articles, then we can prevent war and achieve peace. Let's strive to make this world more beautiful by abandoning the concept of war and by embracing peace."
Ms. Parvati Nirban,Actress & Regression Therapist
"Particularly in this DPCW I support article 9 which states that many conflict and wars have been caused for religious reasons. We all recognize that the threat to peaceful coexistence that violent religious extremism may cause, and states should implement strong legal measures against such individuals or group.
I truly believe that there should be strong measures that should be taken against such individuals or groups who cause such kind of disharmony. So let us all collectively give peace a way, as way of life and let us all support this peace proposal and become the part of DPCW – Declaration of Peace and Cessation of War."