New Era of Peace Begins in Mindanao
A messenger of Peace hosted a Peace Agreement Ceremony to Bridge the Gap between Catholic and Islamic Leaders.
The new era of peace has begun in Mindanao Island. This region has suffered disputes between Catholic and Islam for about forty years and it has caused over 100,000 casualties. Chairman Lee of Heavenly Culture, World Peace, Restoration of Light (HWPL) had his third visit to the Philippines and urged local leaders to sign the Peace Agreement to settle the conflict in the Mindanao region.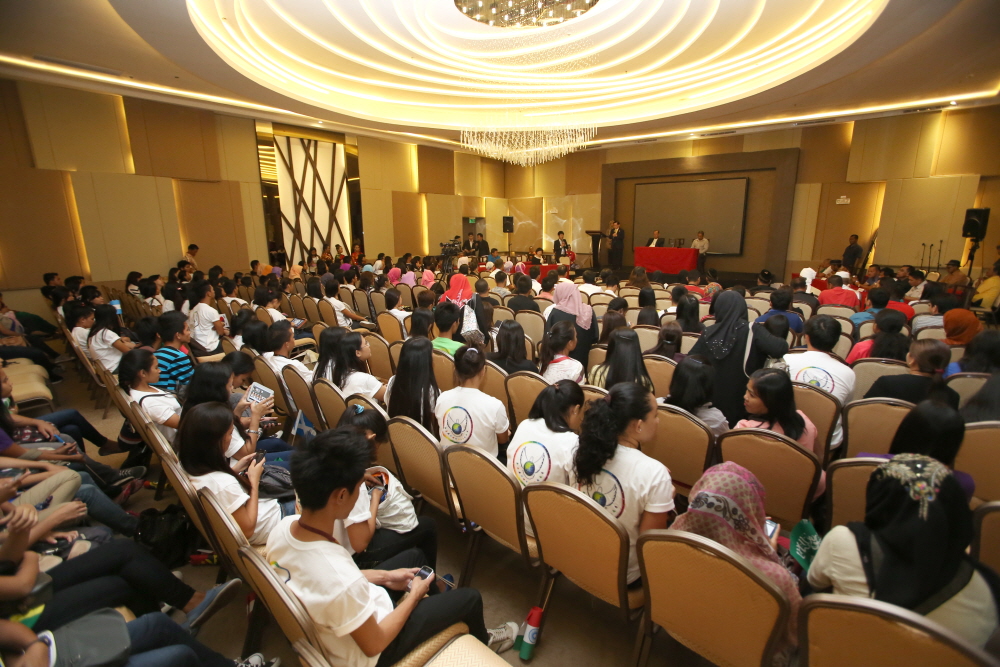 World peace activist Chairman Lee hosted the Peace Walk in the downtown area of General Santos on January 24 where approximately 1,000 participants including students of Mindanao State University, members of International Youth Peace Group (IPYG), and religious leaders joined the event, transcending the boundaries of religion and nationality for the first time in this region.
This movement created a great sensation and hopes among the local citizens, who yearned for peace and it initiated a wave of peace within international societies, media, and people.
After the Peace Walk, students of Mindanao State University, Youth Groups, Mayors, University professors, Catholic leaders and Islamic leaders, who had participated in the Peace Walk gathered in the conference room of a hotel located in downtown General Santos.
Speeches about conflict and the solution to peace in Mindanao Island were delivered in the following order: the representative of Catholic (Fernando Capalla, former archbishop of Mindanao Davao), the representative of Islam (Esmael Mangudadatu governor of Maguindanao, and Islamic autonomous district in Mindanao) and Chairman Man Hee Lee.
The representatives of Catholic and Islam signed the peace agreement for ending the war and achieving World Peace and pledged to work together with HWPL. After signing the agreement, the representatives and Chairman Lee held the Peace Agreement Ceremony announcing that Catholic and Islam would never have disputes again before God, people of the world, and approximately 150 participants.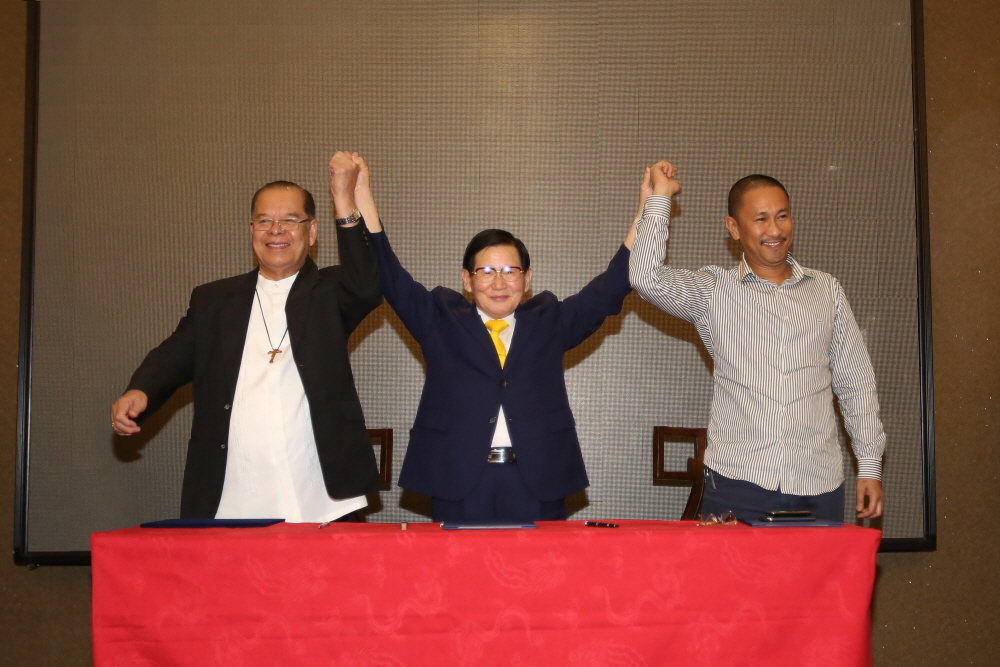 Although there have been a number of peace agreements by the Government of the Philippines and local groups, it could not lead to the conclusion of peace. Media in the Philippines reported this peculiar event as an inspiring moment to be remembered by the citizens of the Philippines.
Chairman Lee of HWPL said that he will continue the world of peace and plan to meet the former President Fidel Valdez Ramos for peace-building in this country.