Education for Everyone – IPYG Youth Empowerment Peace Class (YEPC)
The first term of the IPYG Youth Empowerment Peace Class (YEPC), an educational program for you, youths, and everyone, is underway.
For the past year, while operating the Youth Empowerment Peace Workshop (YEPW), a discussion-based platform for young people all over the world, the International Peace Youth Group (IPYG) has been able to sympathize with the difficulties the youth face. The common issue youths around the world shared through this platform was the lack of opportunities to receive basic education.
Despite education being a fundamental right for the youth, more than 250 million children and youths are still unable to attend school around the world. This is one-sixth of the world's youth. In particular, in Sub-Saharan Africa, 58% of its youth aged 15 to 17 do not attend school, and 45% of the same age group do not attend school in Southern Asia. (reference: UNESCO Institute for Statistics database).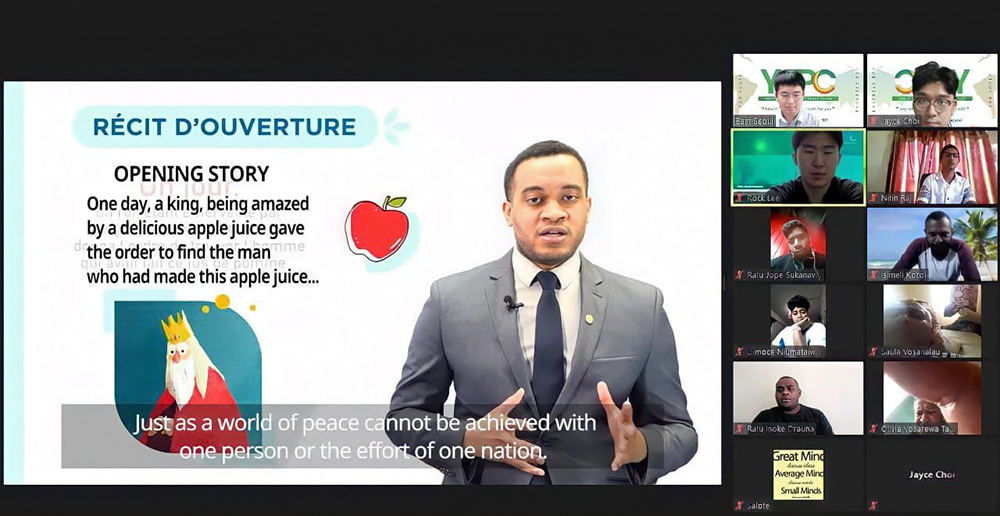 The IPYG designed NGO-level non-formal education programs that can help improve the lack of educational opportunities for many youths and can be accessible to everyone, including the youth around the world. After collecting different opinions through the YEPW on what education is needed for young people in the world, the IPYG offered courses such as HWPL peace education, Global citizenship education, Making self-wellness education for youth, and Parent education through the IPYG YEPC platform.
Many of the first students of the YEPC are heads of youth organizations in their respective countries. They participated in this education with an ambition to actively manage social issues in the world and to turn the upcoming era into an era of peace. Furthermore, they are seeking ways to cultivate themselves through education and deliver the contents they learned to communities that do not have Internet access.
As its motto "Education for Everyone", the YEPC is open to everyone around the world. The first term will run until the end of August. If you wish to apply, you can contact your local HWPL or IPYG representative.