Filled with the Flurry of Anticipation at the Incheon Airport
Showered with warm applause and flurry of anticipation, approximately 1,000 people from 130 countries entered into Republic of Korea through Incheon Airport to attend 2nd Annual Commemoration of September 18th WARP Summit. From September 17th to 19th, for a total duration of 3 days, people from all sectors of the society like former and current heads of state, religious leaders, youth and women leaders, representatives of civil societies and NGOs, press and media are attending this year's WARP Summit held in Seoul, Republic of Korea.
Let's feel the vibe at the lively scenes of welcoming our participants.
Archbishop Emeritus of the El Salvador Anglican Church Who Have Travelled 25 Hours of Flight All the Way from Chile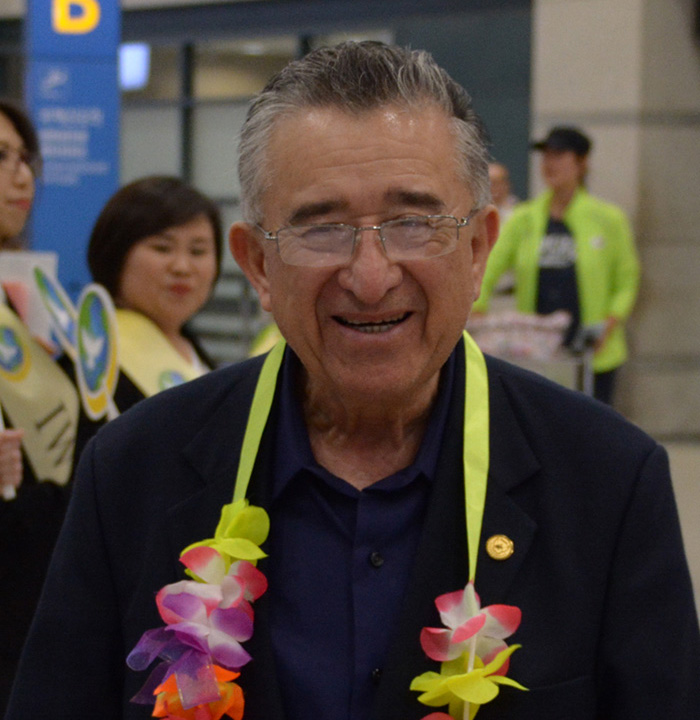 Q) You have taken a long overnight flight to attend this year's WARP Summit. What expectation do you hold for this year's WARP Summit?
A) Thank you for receiving me and welcoming and I'm sure that we will have a joyful time and my expectation of this summit is that we can come in agreement with all the religious leaders regarding the importance of living in peace and sharing religions with one another and achieving to define a law so that in the future the countries don't have to decide their differences by the war but instead by a method more humanitarian in the understanding.
I hope that in this summit we can give a message to the world of unity, of peace and reconciliation.
Q) You have previously attended all WARP Summits in the past. What significance does WARP Summit hold to you?
A) This is the third time that I have found myself here in Seoul, Korea participating in the Summit starting from 2014, the first one hosted by the President, Mr. Man Hee Lee. The first two summits have offered great emotion and great enthusiasm and unity. In this third summit, I truly expect it to be much stronger unity in a way than the experience we have had shared in the past summits. That would be marvelous. This third summit will be super marvelous.
Mr. Misra Accompanied by His Daughter and His Grand Daughter, 10 years old Ms. Cole, the Youngest Participant from Australia
The Youngest Participant for this year's WARP Summit, 10 years old Ms. Cole traveled far distance from Australia accompanied by her grandfather Mr. Misra and her mother Mrs. Cole. Mr. Misra brought his family because he wanted her family to experience and feel peace-building at the conference.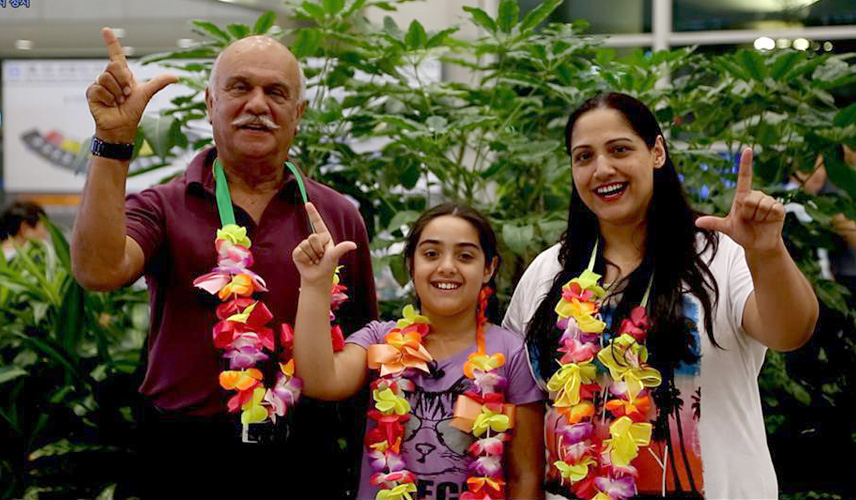 Q) What do you think will be needed to achieve peace?
A) My idea of peace is, first, peace within oneself. I have to have peace within myself. Then, only can I think about peace for the rest of the people and rest of the world. So it's very important that I start peace from my own.
Dr. Islam from India, Calcutta Who Received 20,230 Signatures of Support for Legislate Peace Campaign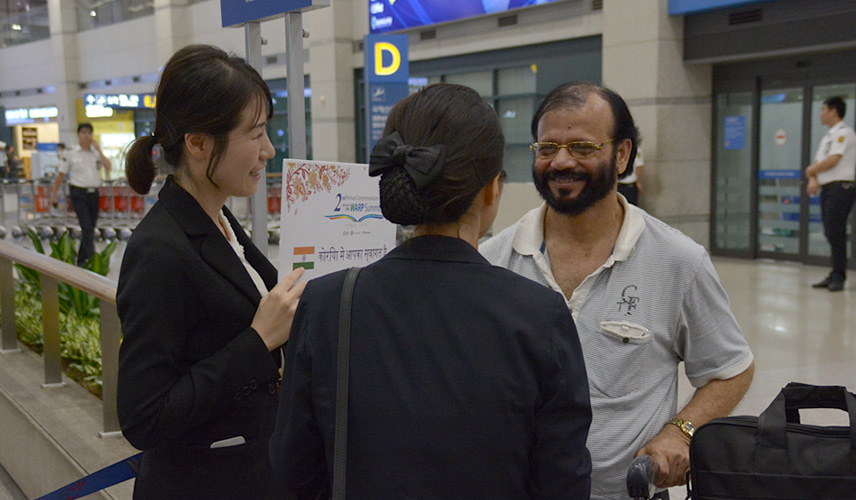 Q) I was pleased to hear that you took great interest in receiving signatures of support for DPCW through Legislate Peace Campaign. What is the exact number of signatures did you receive, and what personally drove you to collect these signatures of support?
A) I already brought 20,230 signatures with me. I already collected it. I collected only to establish peace and cessation of war, and declaration of peace.
Q) When you go back to your home country, do you have any plans for spreading Declaration and experience at the Summit?
A) Yes of course. I'll be enlightened from this Summit, and I will bring it to my institution. I will explain to all our students what I have already experienced here.
Family of Peace Accompanies Mrs. James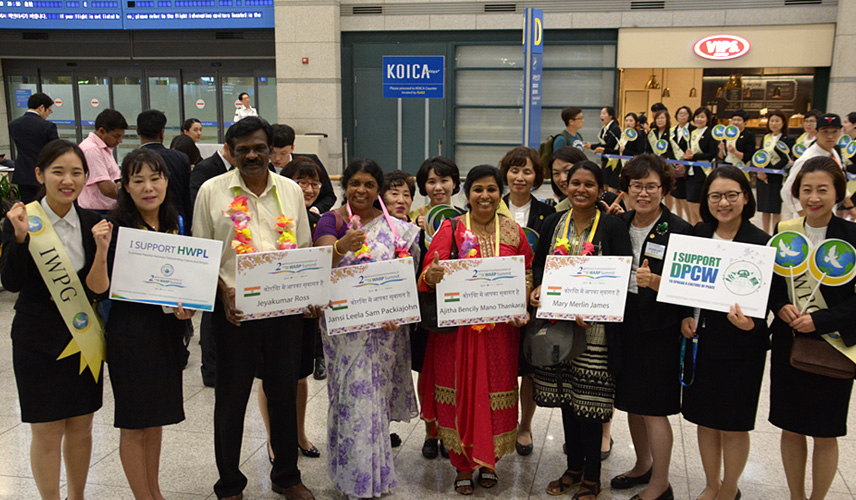 Q) If there is anything that you expect from this event, what would it be?
A) World is looking for peace, without peace many people will suffer. Ultimate purpose is all people need peace. We gathered, we share, we love each other, we understand each other, only women can bring peace. We created the groups there which can motivate peace and to go for the peace. And this is the first step we have done. The second step is signature campaign.
President of Commission of State Reform, Legislative Assembly from Coasta Rica, a Country that Has No Army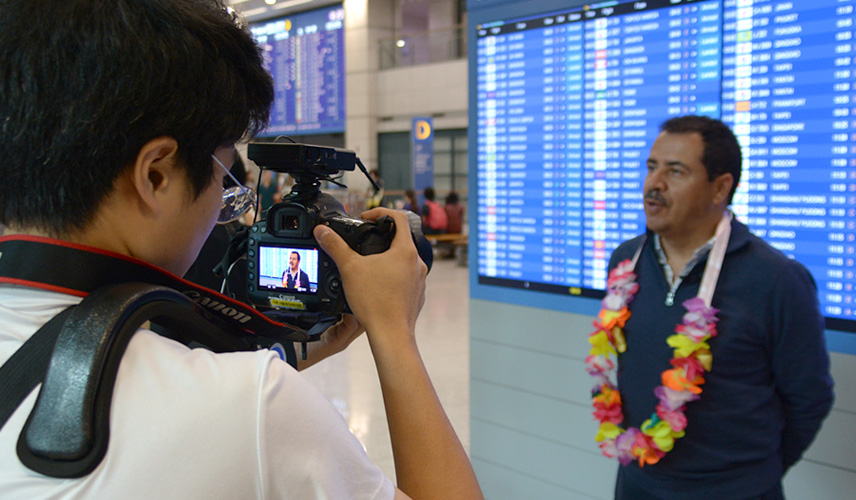 Q) You will be participating the HWPL peace festival for the first time, how do you feel?
A) I am very satisfied, with much understanding and hope to participate in this precious activity. We, being part of Costa Rica, want to show our desire for peace to the entire world and we are optimistic in participating in the activities.
Q) In respect to your country, I have heard your country does not have armed forces. While neighboring countries suffered from military dictatorship, civil wars, and mass murders, Costa Rica has brought peace through abolishment of military force. Did you not feel anxious in the absence of military force by any chance?
A) It's been 67 years that Costa Rica decided to abolish the army. We are a country that can declare the peace to the entire world. And that people can live without an army and plead in regards to international rights as an instrument to keep the peace and tranquility of the people. And particularly we continue these efforts to operate in a world, a culture of peace that is part of humanity.
Ms. Jiwani, Strong Proponent of Representing Voice of Traditionally Marginalized Group, Women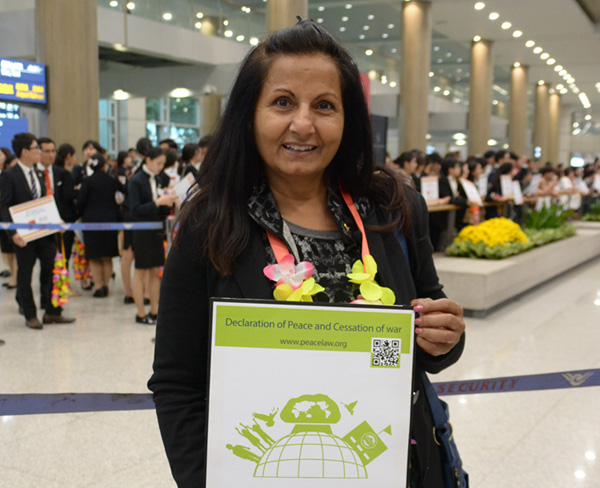 Q) Chairman Lee said IWPG and IPYG are two wings of HWPL. It means that women's role is very important to achieve peace. What can you do for enactment of international law?
A) As for an international law, I advocate gender equality. We have the power because we have so many connections worldwide. It's the matter of introducing to IWPG and HWPL to see how important role they are playing in bringing world peace. And the most recent initiative is for cessation of war.
And with their help, with their powerful endeavors around the world, with powerful messages we all can be together, I think we will enact peace very soon.
All the peace-loving people transcending the labels of ethnicities, nationalities, religions, ages and genders gathered at Seoul, Republic of Korea. Starting from September 17th, for next three days, people are buoyant with expectations to see how each day of the Summit will unfold in front of their eyes. Let's walk with them through three days of festival so as to see what hope and determinations for peace will be engraved in their hearts.