HWPL, inks MOU with Aljazeera to cooperate in peace projects
Heavenly Culture, World Peace, Restoration of Light (HWPL) and the Aljazeera Media Network (AJMN) signed a memorandum of understanding (MOU) on peace projects for cessation of war and world peace on 18 September in Seoul, Republic of Korea.
Chairman Man Hee Lee of HWPL and director of Aljazeera Center of Public Liberties and Human Rights (PL & HR) Sami Elhag, and senior producer of Aljazeera Center of PL&HR Mohamed Eltayeb Elkhidir discussed ways to bolster cooperation between the two organizations.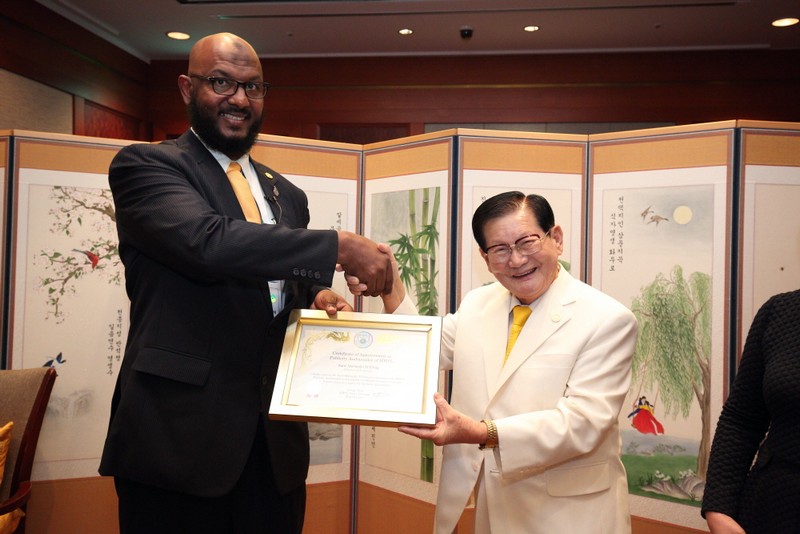 One of HWPL's peace initiatives highlights spreading a culture of peace and education to citizens and students, which calls for the role of media in news coverage on peace-related issues. In this regard, HWPL's peace activities through Aljazeera's global network will be introduced in various languages. In addition, the AJMN agreed to produce a special documentary of HWPL.
Aljazeera, one of the world's most respected news and current affairs channels, began to cooperate with HWPL to further the cause for peace since March when Mr. Elkhidir participated in the Proclamation Ceremony of the Declaration of Peace and Cessation of War (DPCW) , which provided 10 articles to establish a peaceful environment based on the foundation of international legal mechanism and cooperation among governments, IGOs and civil society.