HWPL Peace Educator Training
The HWPL Peace Educator Training was held from 19 October to 30 November in Dhaka, Bangladesh, through the heartfelt requests of educators who wished for peace in Bangladesh.
The Peace Educator Training taught the participants the twelve lessons of the HWPL Peace Curriculum, why peace education is necessary for students, and how it will help create peace. After the Peace Educator Training was completed within a month and a half, a graduation ceremony was held. The educators stated that they truly felt that peace was a necessity whenever they watched war-related videos. The organizers and participants were touched by the student and peace-loving educators who dutifully did their assignments throughout the training.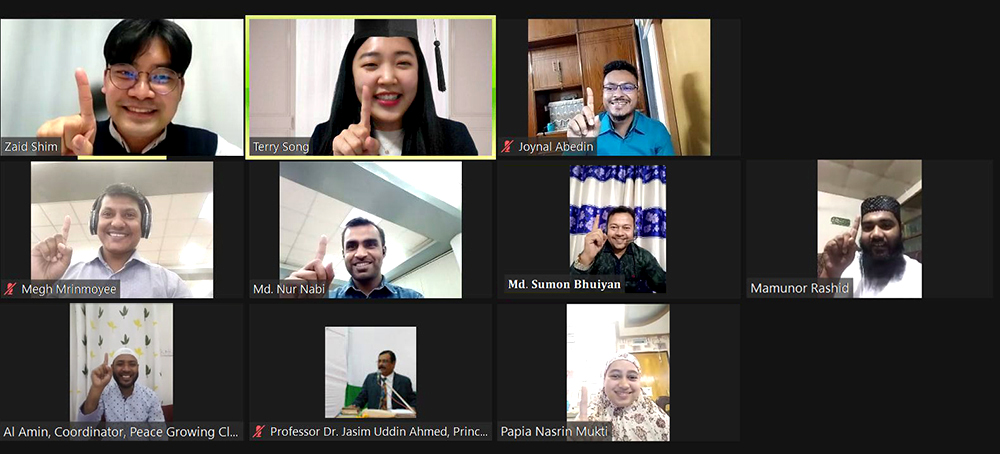 Joynal Abedin, a teacher at Ideal College said, "This training, designed by Heavenly Culture, World Peace, Restoration of Light (HWPL), is especially for achieving peace in world. And if we want a peaceful world, then the first and foremost thing is 'Mental change of our students.' Students are the future leaders, our asset. Here, I can see HWPL did the best thing for them; HWPL team set training for teachers first, then this teacher can train up the students."

Al Amin, a teacher at Shamsul Hoque Khan School and College expressed that loving each other is the most important aspect of making the world peaceful by stating, "This training program has taught us to be self-sacrificing, kindhearted, and humane. The training put emphasis on the fact that it is not hatred that can win the hearts of the people. Rather, it is only love that can win the heart of the people. Because love begets love, and hatred begets hatred. A loving and adorable heart can bring peace for the world's people. From the training, we also learned that making a man cry is easy, but to bring smiles on the face of man is difficult."
Educators are becoming aware quality education must be provided to the youth, who make up around 54% of the country's population, for a brighter future, and they are showing great interest in youth education. According to the Global Peace Index 2021 Ranking, Bangladesh ranks 91 out of 163 countries. Bangladesh educators want to provide peace education to the youth so that they can live in a more peaceful future. The educators will work towards creating and teaching a systematic peace education curriculum to teach students what they learned throughout the Peace Educator Training program.