"Wear the Peace" Clothing donation campaign, Co-hosted by HWPL DB Branch and World Organisation of Religions and Knowledge (WORK)
"Wear the Peace" Clothing donation campaign organized through a joint collaboration between HWPL DB Branch, World Organisation of Religions and Knowledge (WORK), and Guncha Foundation on 7th January 2022 hopes to provide relief materials to those in need at this time during the rainy, chilly winter season of January in Delhi.
Winters in Delhi can be quite harsh, especially for the city poor who do not have access to winter clothing (woollens) to keep them warm. Those who do not have sufficient woollens often suffer (and even die) during the winter as they struggle through the chilly and rainy nights.
According to government statistics, winters are the second major reason for deaths in India, followed by floods. Even if cold weather does not directly affect a person, it can create complications through other illnesses that a body is subjected to under cold temperatures. This is a reason for worry especially for infants and those of old age.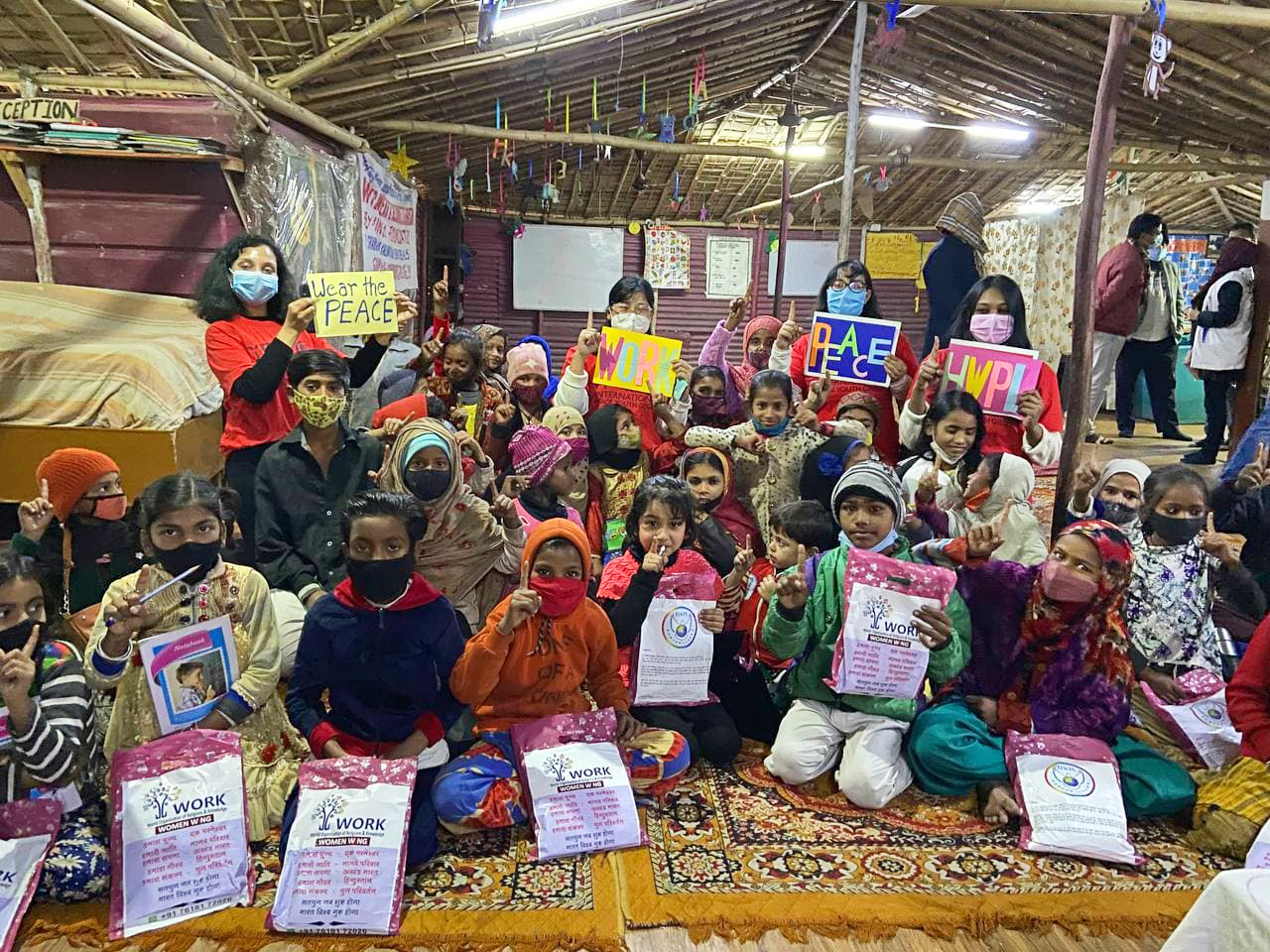 HWPL, along with its partner organisation WORK (Delhi) and support from Guncha Foundation, gathered and distributed clean winter kits comprising of thermals and clothes in the Madanpur Khadar area of Delhi. A total of more than 150 winter clothes were distributed to more than 72 families in need. When winter kits and clothes reach the area, the families are able to save Rs. 800-1000 per family which they would have to otherwise spend on their own. These savings can help them spend more on food and other necessities.
The families in the Madanpur Khadar area of Delhi are familiar with the relief and peace education efforts of HWPL and WORK. HWPL has conducted several peace education programs in the vicinity teaching and emphasizing the importance of peace and unity, especially for the young and upcoming generations.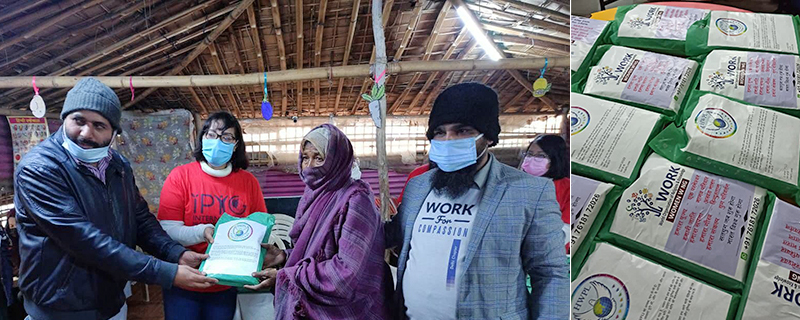 Speaking about the event, Mr. Mubashshir Husain, Head of Delhi of WORK, said, "Today, in collaboration with HWPL, we made distribution based on the needs in the slum area. There is a great need for this, one of which was the distribution of winter clothes. We believe it will be of great benefit to these families and to humanity. Today's program was very good, and we would like to continue having such campaigns in the future also."
"One of the principles of HWPL is "Peace." It works for peace. Peace is also the principle of our organisation. The approach of both organisations is the same. Perhaps this is the reason why we are working together for peace. If we want to make the world safe, then there is a great need for peace. If we work together like today, then peace will definitely come. And it will come soon. We have heard the opinion of Chairman Lee Man Hee that we have to work together to bring peace till peace is restored." added Mr. Husain.
In addition to winter kits, HWPL also provided peace education to those in attendance, especially children. Mr. Mohammad Anas Rafique, Founder of Guncha Foundation, was in attendance during the event and appreciated HWPL's efforts in nurturing the young generation about peace.
"I thank HWPL for coming forward and working with us here. The work HWPL has done here for peace, such work should continue. In such slum areas, no one but HWPL has reached," said Mr. Mohammad Anas Rafique, Founder of Guncha Foundation. "Many children here do the work of begging, picking up garbage, taking drugs, and are orphans. We have close to 200 children to whom we provide education, food, and counseling. We also provide vocational, recreational, and health facilities. This is how we are dealing with children. Thus, in such a situation, HWPL provides us a very good platform to deliver the message on peace," he added.