International NGO and Norwegians Discuss Global Peace and Reunification of the Two Koreas
UN-affiliated NGO HWPL hosted a peace conference to advocate international cooperation for global peacebuilding
On May 16th, the "Peace and Reconciliation Conference" with the theme of international partnership for global peace and human rights was held in Oslo with the participation of 100 political and social representatives from Norway, the Netherlands and South Korea.
HWPL hosted this event along with the International Peace Youth Group (IPYG) to discuss global advocacy for the reunification of Korea and the protection from human rights violations caused by religious discrimination.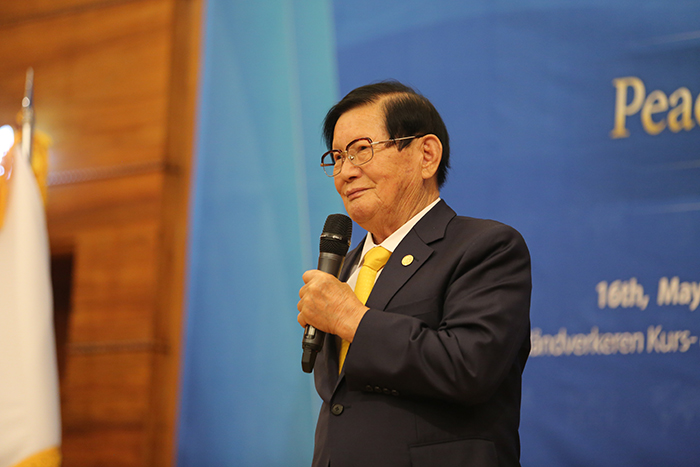 "More than anything else, a peaceful world without war would be the greatest legacy to hand down to our children. If a single country achieves peace, it does not mean the world has become peaceful. Peace has to be realized in the entire world. If each person walks on the path towards peace, peace will be accomplished in the global community…. We should transcend nationality, race and religion so that we can make world peace. It is not an individual responsibility, but all the world should make it together," said Mr. Man Hee Lee, Chairman of HWPL.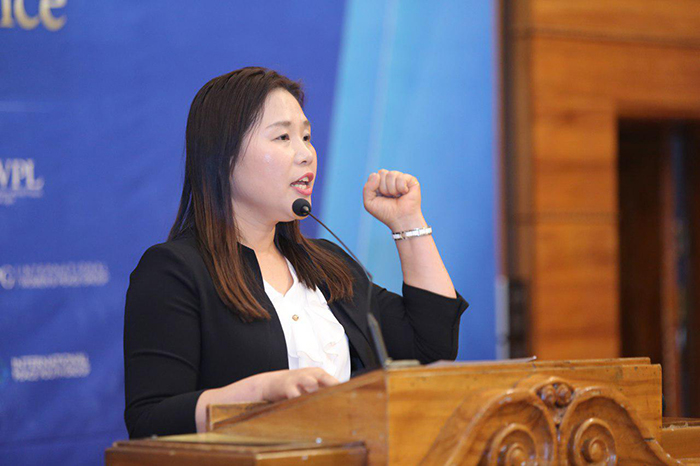 As a special speaker of the event, Ms. Min-sun Kim, head of the Peaceful Unification of Support Organization, stated that HWPL can "serve a key role in mediating the peace processes between the two Koreas" and asked participants for cooperation for "healing the wounds of the Korean Peninsula."
She then added, "The unification of the Korean Peninsula will move one step forwardwhen all of the international society pays attention to Korea together. I hope we can make world peace hand in hand."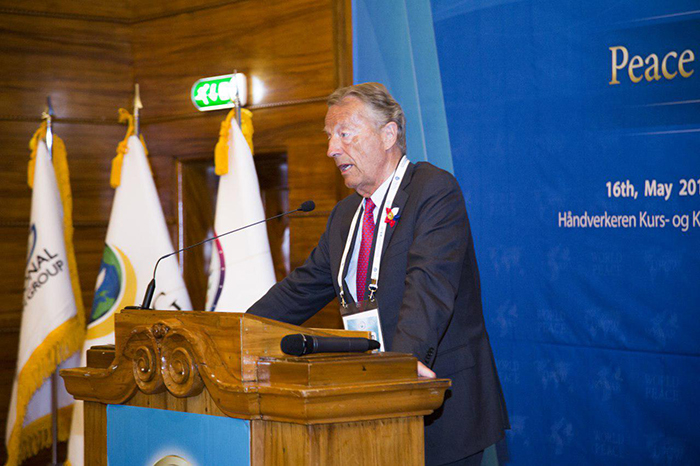 In his congratulatory speech, Mr. Gerhard Heiberg, honorary member of the International Olympic Committee said, "It is a great strategy for both HWPL and IPYG to gather international cooperation and support for the Korean reunification and the role of HWPL is tremendous at the time of summits [held] by states. We must endure and continue in the efforts for reunification, until the day it is realized. And I'm sure the peace unification will be begun from the Korean Peninsula [and spread] to the whole world and everyone will be happy."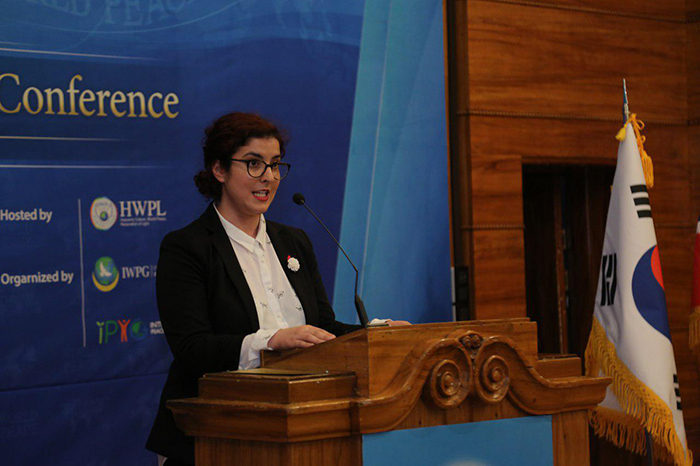 The head of the international youth organization Internationalista in Oslo University Chairwoman Mariana stated that "the youth has the power to change the world. I hope that a world of peace without the walls of religion or ethnicity can be the reality. When we have courage, everything is possible," while presenting the Plan of Action for the Reunification of the Peninsula along with the letters from youths across the country written in support of peace. According to IPYG, the letters collected around the world are to be presented to the leaders of the two Koreas to advocate peacebuilding.
Head of Amsterdam's Hindu Temple Avi Sharma, stated that "religious leaders need to become examples in showing people the correct path in a time when human rights are being trampled under the guise of religion, admonishing the world to face the realities."
One of HWPL's attendees in the conference said, "During the Korean War, Norway sent aid to South Korea in the form of the Norwegian Mobile Army Hospital unit and saved many lives. Following the war, Norway joined forces with Denmark and Sweden to establish the National Medical Center, which continues to operate in South Korea, providing services to Korean War veterans. We hope that more exchanges between Norway and South Korea for peacebuilding can be facilitated."