Peace Discussion in London amidst Impending Global Conflict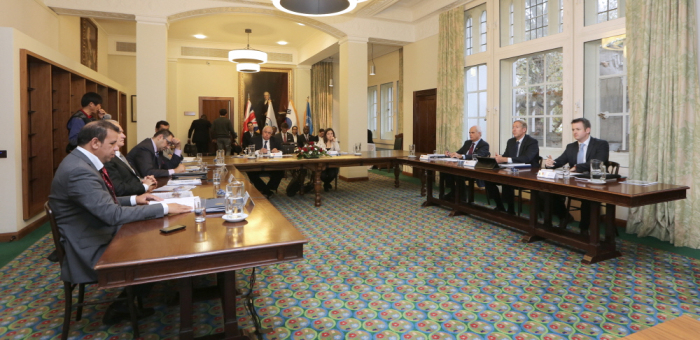 London, UK – While the world was sending its grievances and expressing fury at the indiscriminate armed violence perpetuated by terrorists on Friday, 13 November in Paris, the HWPL International Law Peace Committee members and renowned international law scholars met with HWPL Chairman and Peace Activist, Mr. Man Hee Lee, to discuss the 2nd draft of the International Convention on the Cessation of War and International Armed Conflicts.
Discussions were held over the course of three intensive meetings on November 12th through 14th in London, and included a post-action plan for the finalization of the draft Convention and its implementation.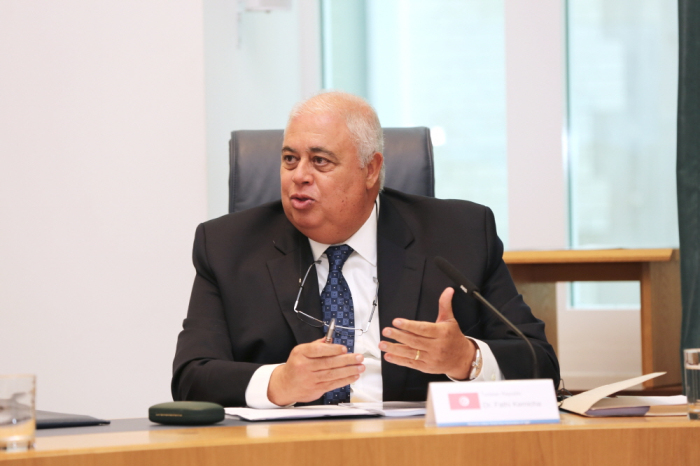 Fathi Kemicha / Governing Board Member of International Council for Commercial Arbitration
"We have to reinvent the way, how we can effectively change things on the peace problem. This opportunity is not to help you, but to help ourselves because this is something that our children and our countries, the whole world is waiting for."
The International Convention on the Cessation of War and International Armed Conflicts is HWPL's core initiative, which was first presented at the 1st Annual Commemoration of the World Alliance of Religions Peace (WARP) Summit in September this year. It aims to prevent any non-peaceful activities throughout the world.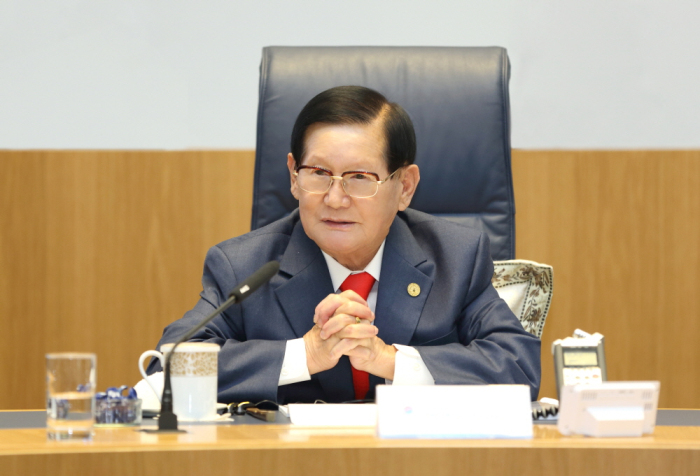 Chairman Lee declared at the International Law Committee meeting that
"Without the implementation of an International Convention on the Cessation of War and International Armed Conflicts, world peace would remain a remote goal. Because law itself acts as watchman, no one can easily perpetuate violence and cause conflicts once the International Convention is set in stone.
Today at this very important gathering, the HWPL International Law Peace Committee members will present the 2nd draft of the Convention, which can then be divided into each provision which will be finalized by making necessary revisions. Once implemented, this Convention will be engraved in the hearts of many people to have a peaceful life."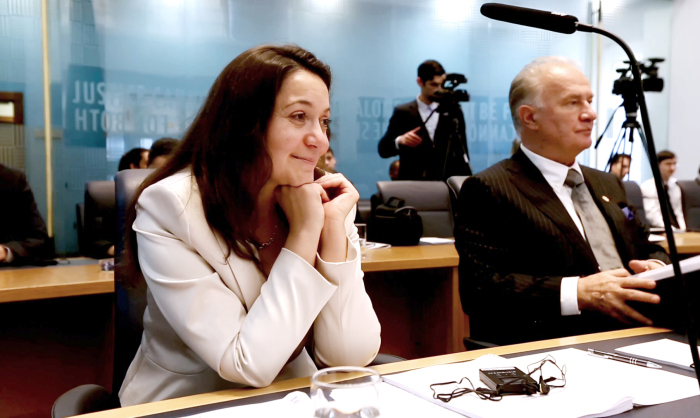 Dr. Kamal Hossain, the Vice Chair of the International Law Association, played an integral role in drafting the constitution of Bangladesh and is active in the arena of peace activism. During the committee meeting Dr. Hossain said,
"The International Convention on the Cessation of War is imperative for various reasons because this initiative was developed from the marginalized voices, the voices of women and youth.War does not benefit anyone rather it takes everything away. This innovative Convention will strengthen our global society and international law framework by supplementing the gaps."
One of the members of the HWPL International Law Peace Committee said,
"There are other institutions that are dealing with the same subjects. What we have is the strong network which can be provided by HWPL. We can propose a Declaration and with it, HWPL, as an organization representing a number of legal minds, can approach the heads of state, calling on them to help this initiative….

Chairman Lee is someone with lots of wisdom and has access to a large number of young people. At the end of the day, the change can only come from states, and as such, they must be pushed…This provides room for innovation and initiative."
Upon its presentation, it is expected that the revised Convention will serve as a unique and effective tool in preventing any further non-peaceful activities like terrorist attacks and civil wars. It will ensure lasting peace.
Prior to their trip to London, Chairman Lee and the HWPL Peace Delegation visited Los Angeles and El Salvador to meet with international heads of state, religious leaders, media, and youth to speak about the urgency of a united commitment for HWPL's peace initiatives.
Educators and community leaders in LA expressed their commitment to work with HWPL to incorporate HWPL's peace-building campaigns into their classroom. The City Council of Santa Tecla, El Salvador and the citizens volunteered to build the Peace Monument and collaborated with HWPL to take a new leap toward bringing peace in their communities.