Participate in the HWPL National Marathon Festival
HWPL's "Legislate Peace Campaign" in Seoul Was Held in Collaboration with Local Communities
A peace campaign seeking both local development and global peacebuilding along with the participation of 3,500 citizens and members of an international NGO was held in Seoul, South Korea.
On 21 October 2017, HWPL held the "HWPL National Marathon Festival" as a part of its "Legislate Peace Campaign" to advocate for the establishment of an international law for peace compatible with the Declaration of Peace and Cessation of War. Co-hosted by the Korea Confederation of Sports, a local NGO under the Seoul Metropolitan Government, the event served as a venue for local citizens to participate in a marathon and willingly provide voluntary donations for their local communities.
The marathon took place at the Jamsil Youth Plaza with a variety of courses. The half course returning from the Kangdong Bridge, the 10km returning from under the Cheonho Bridge, the 5km from under the Jamsil Cheol Bridge, and lastly there was a 5km walking course.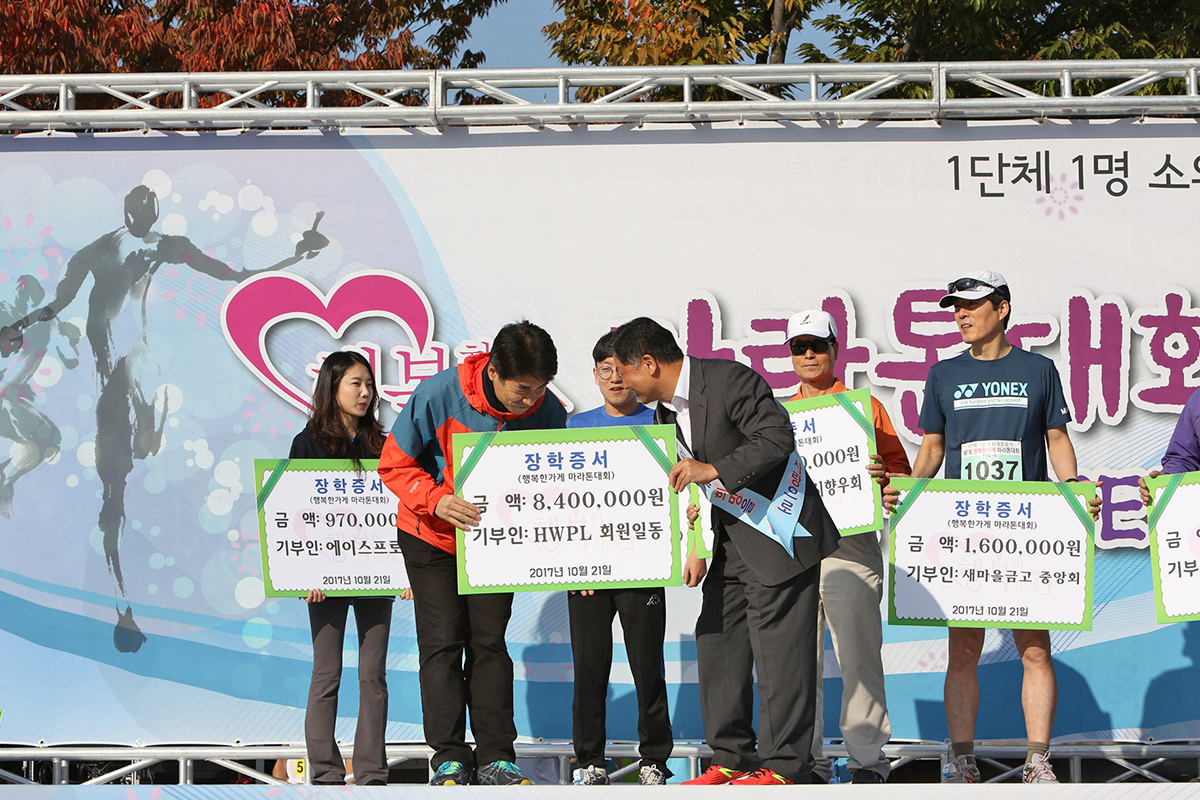 The participation fee from all runners will be contributed as a donation to help local underprivileged citizens and community development. Approximately $7,500 (KRW 8,400,000) was donated by the HWPL members.
Dae Young Kim, a participant and university student said, "A marathon itself has the purpose of continuing to run until reaching the finish line and keeping one's pace. As I was participating in the peace marathon today, I came to think that peace itself can also be reached when all like-minded people keep running with their strong willingness and firm values for peace, no matter what others say."
The Legislate Peace Campaign Booth allowed all participants to understand the important aspects of the Declaration and learn about its purpose and vision for bringing peace in the world. All runners signed their support for the campaign and realized that their actions from today will help further the legislation of peace.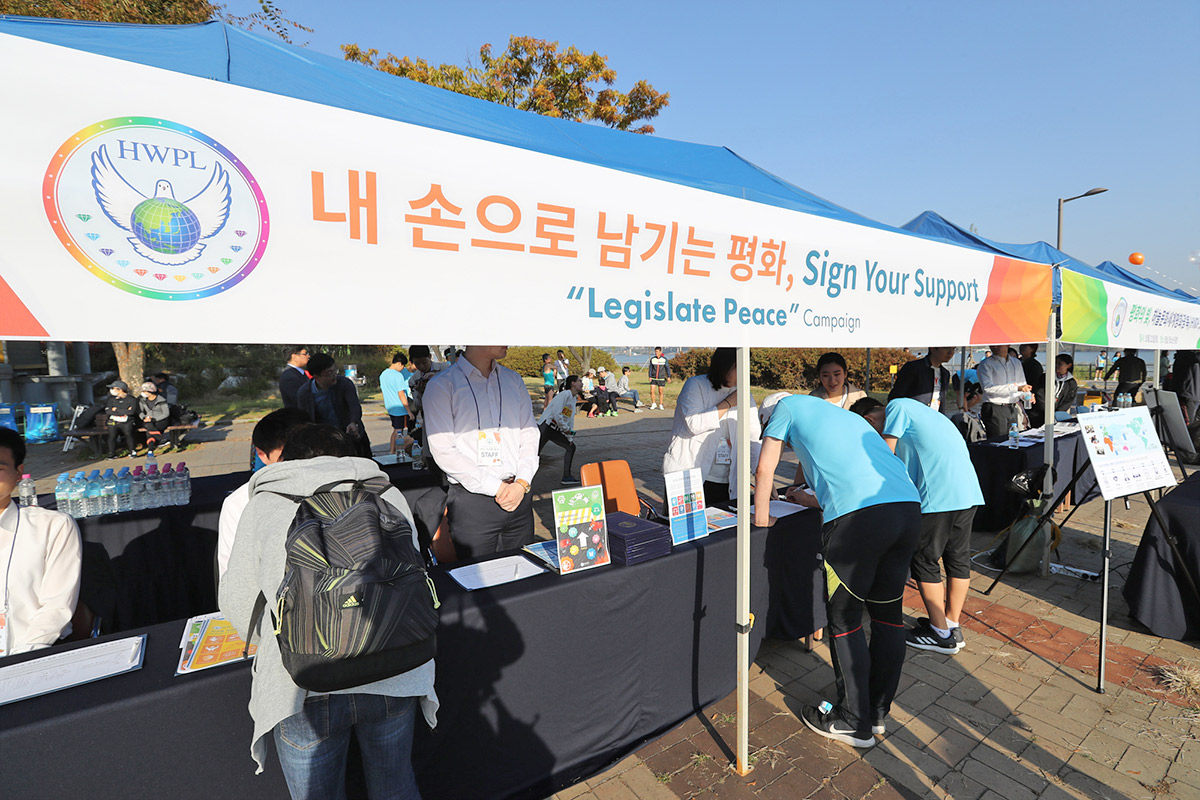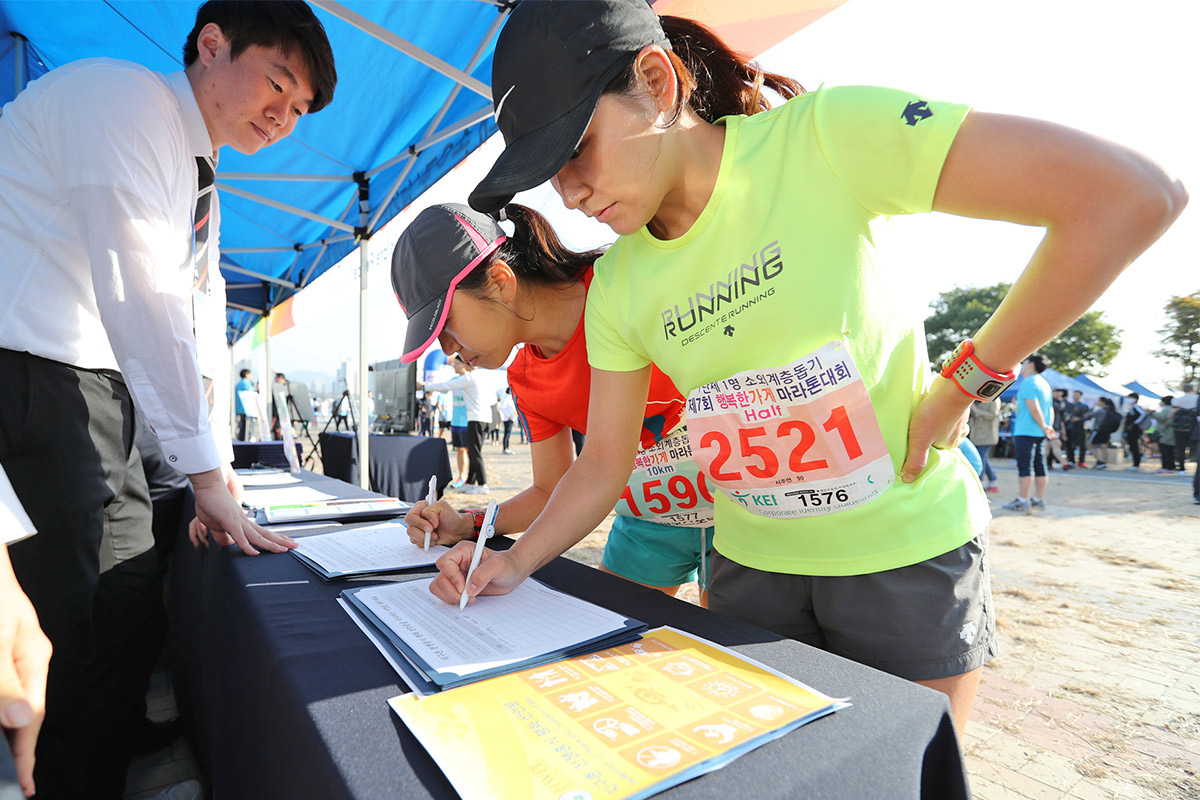 The Declaration of Peace and Cessation of War (DPCW), drafted by HWPL International Law Peace Committee with 10 articles and 38 clauses, aims to advocate for international cooperation for peacebuilding through peaceful settlement of disputes, respect of international law in conflict prevention, and spreading a culture of peace. The Legislate Peace Campaign, in collaboration with international and local communities around the world, has received over 700,000 signatures of support for the DPCW to be introduced in international organizations and national governments worldwide.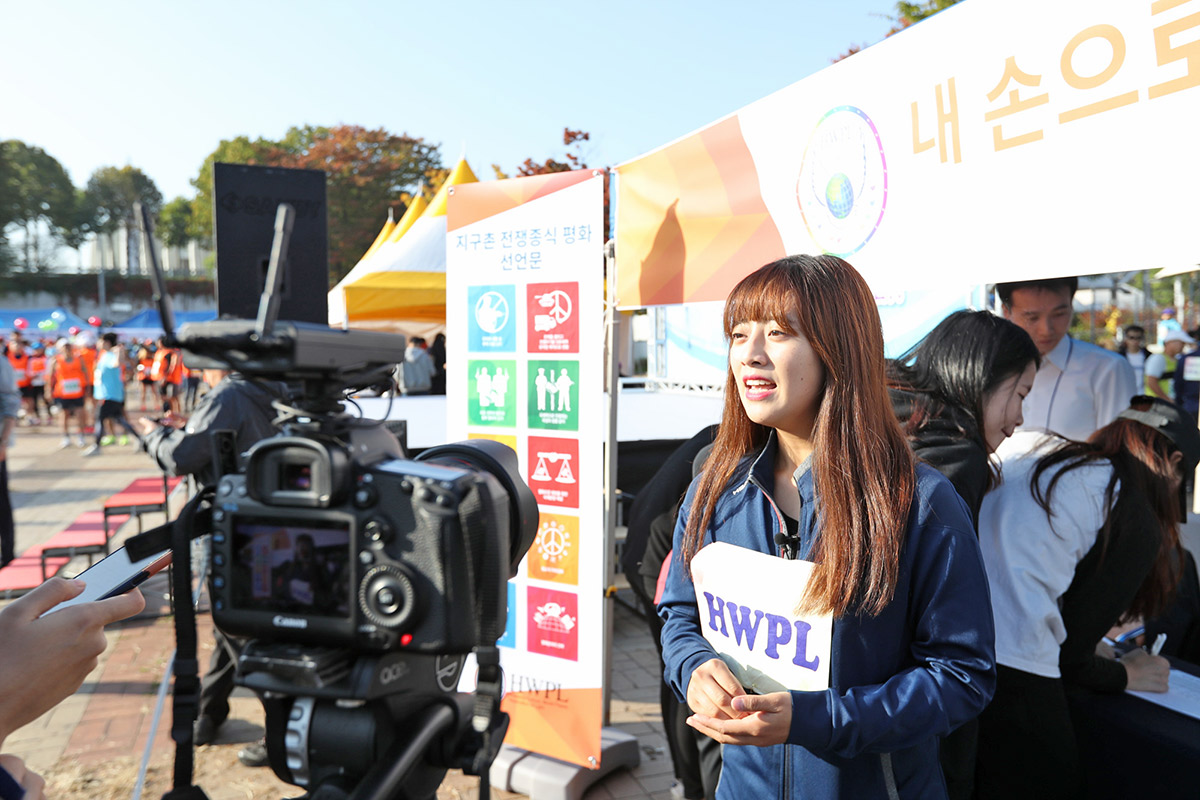 Jae Hee Kim, a university student, said at the Legislate Peace Campaign booth, "As each signature from citizens like us is collected, we know the DPCW will be realized eventually. I heard that, within the document, there are the contents and methods of prohibiting all weapons, thus ceasing all wars and bringing global peace.
I am participating in this peace campaign with my own hands. I believe that through my small actions the foundation of peace will be established. In the world that we live in, even at this very moment, there are many being sacrificed due to wars and conflicts. I think this (the campaign) will pave the way to end those unnecessary sacrifices and bring about peace. I believe that this is a shortcut for the world to encounter peace, and it will go beyond not only myself but also my family and even further to my country."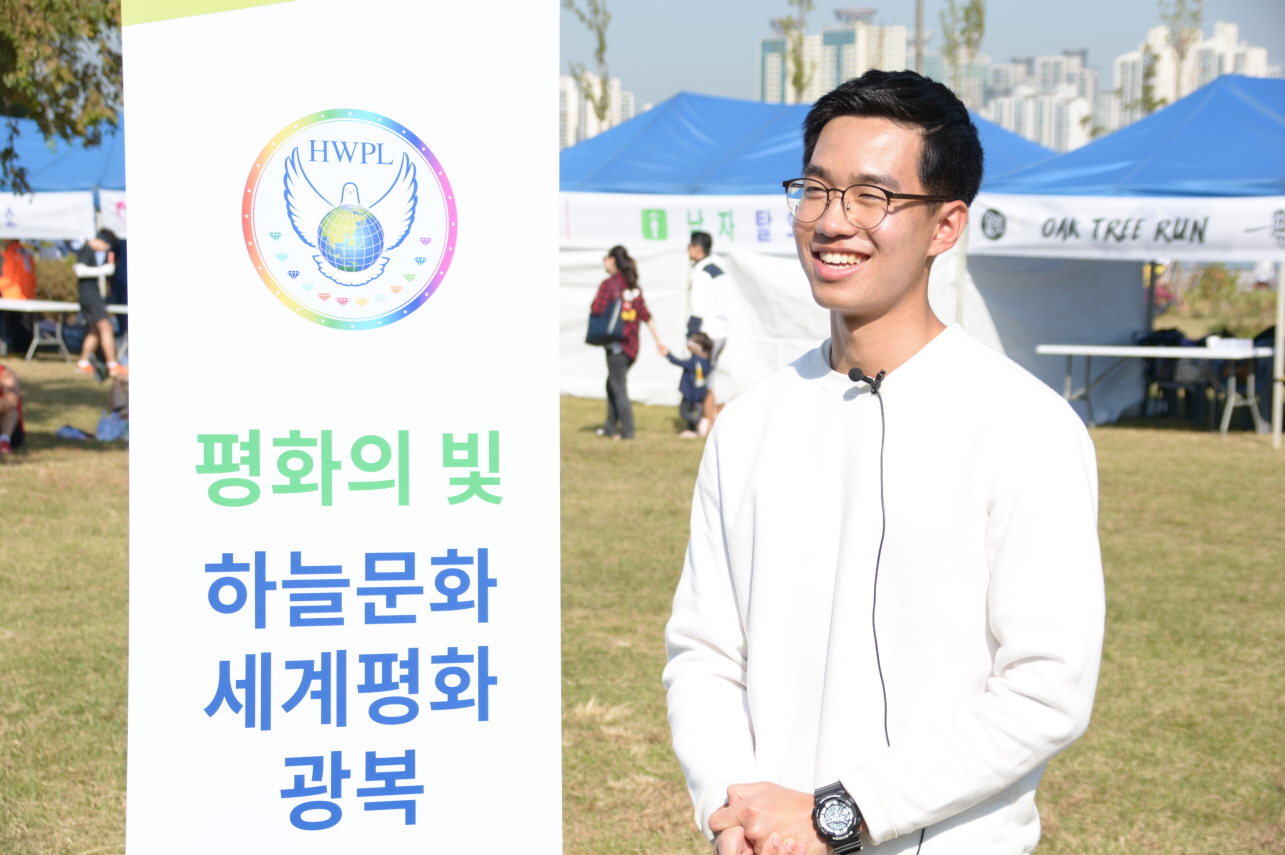 Seung Hwan Kang, Lead Coordinator of HWPL National Marathon Festival, stated at the interview, "The biggest objective of the HWPL National Marathon Festival was to reach out to citizens in a comfortable and familiar manner while retaining the substantive goal of peace. There have been many peace marathons and peace promoting events held in different parts of the world, but they all lacked in presenting concrete steps to achieve peace.
Then he added, "However, on 14 March 2016, the Declaration of Peace and Cessation of War was proclaimed. Since then, we have been gathering signatures of support from many citizens in an effort to effectively present the legal document to the UN. Through this process (the HWPL National Marathon Festival), we demonstrated that peace is within our reach and not just a distant dream while spreading this concept of peace to a greater number of citizens. This marathon in the Republic of Korea was organized in collaboration with other NGOs as well. We will continue to dedicate ourselves to working for peace and implanting within people the sincere heart for peace."