Peace is bursting in Cape Town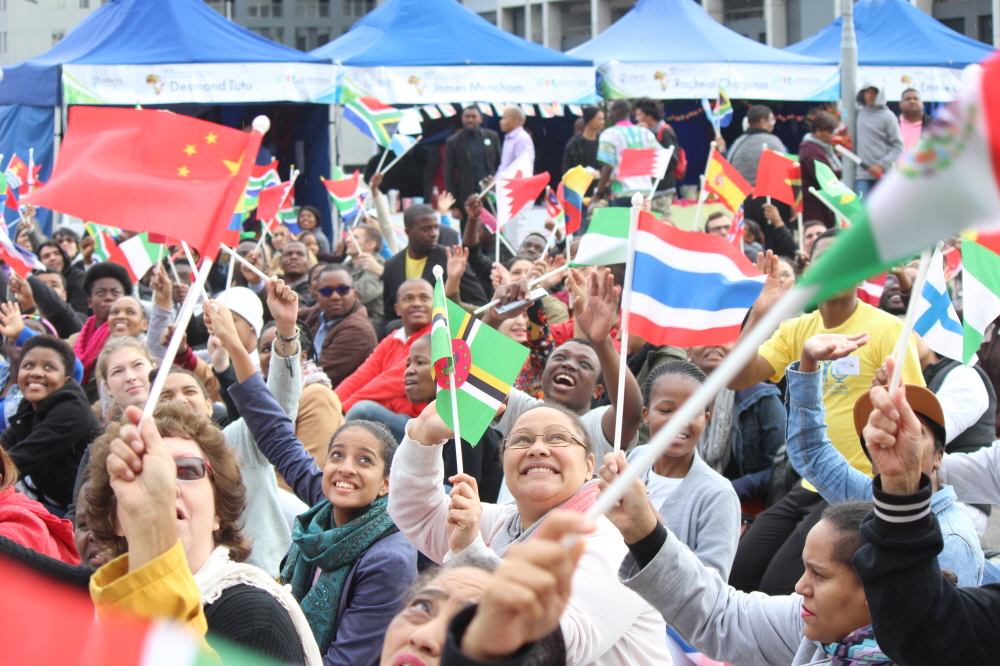 On May 26th, 1,000 youth were gathered at the Civic Centre, Albert Luthuli Plaza in Cape Town to celebrate the 4th Commemoration of the Declaration of World Peace and Africa Day. A performance entitled "Transforming Weapons into Beneficial Tools" as well as a Balloon Performance attracted citizens to unite together for peace.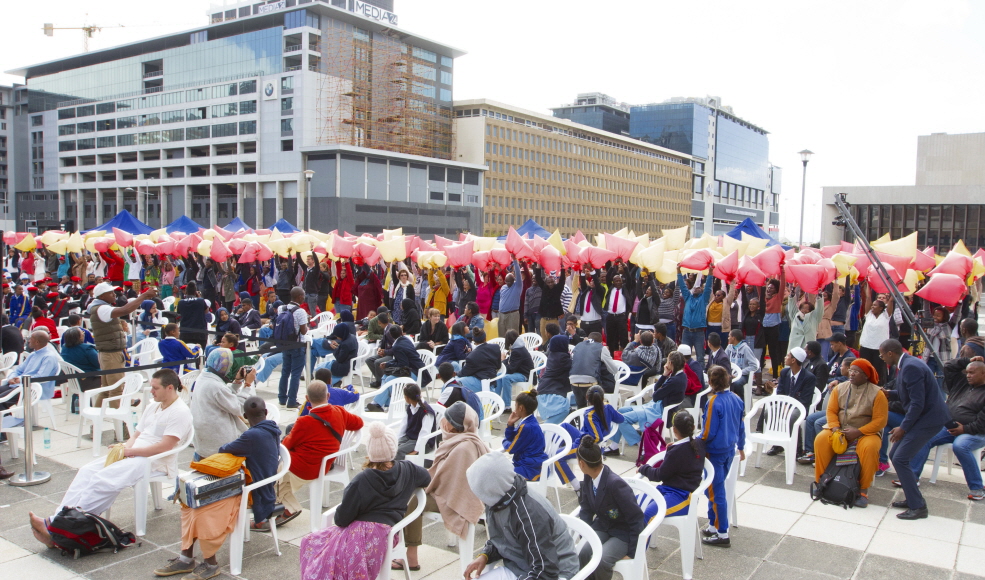 Mzwakhe Nqavashe(Chairperson of portfolio: Safety and community services, City council) said, "There is a certain power that youth hold, a power to move hearts and change the direction of history, the power of faith and the power of hope. Working with IPYG I have gained much hope, and through our recent Peace initiative together in Gugulethu converting an old field into a peace zone, I have seen a rare thing. Young people from all walks of life, transcending religion, race and ethnicity and holding hands to create something beautiful. I have no doubt that if the youth all around Cape Town can join in similar initiatives, we can change this city forever.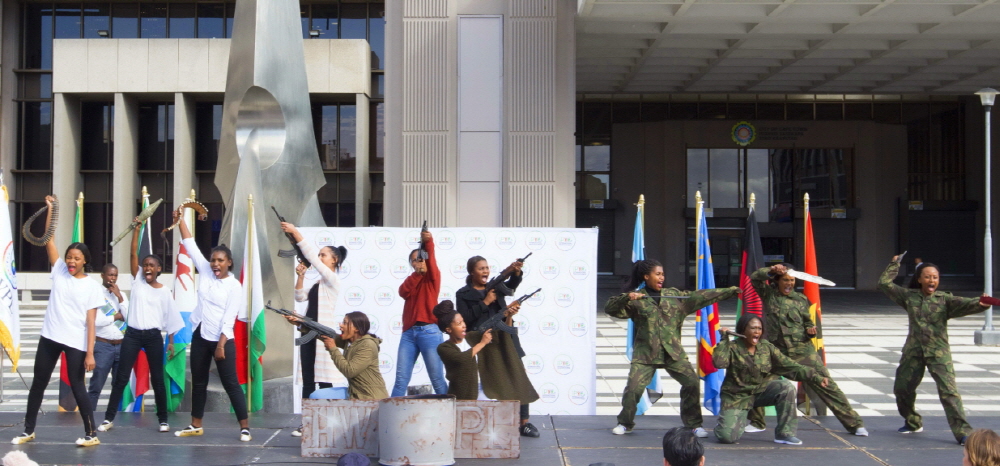 Chipo Magombo(Branch Coordinator, IPYG) said, "Ladies and gentleman, I never thought world peace was possible but I also never thought that world peace was impossible! A wise man inspired me with these words. "If you do it! It can be done!" Today I wish to inspire you by saying "If you do it, it can be done". As Franz Fanon once said that each generation must, out of relative obscurity, discover its mission, fulfill it or betray it.'I believe we are the generation that is starting to realize and has realized, that we will achieve a world of peace in this lifetime. Perhaps you think this is the recklessness of youth. Perhaps you think this is impossible? But I challenge you today to change your mind."