Philippine Commission on Higher Education(CHED) Signed MOA on Peace Education with International Peace NGO
"Teaching peace to youth is the beginning of the realization of peace."
– Chairman Man Hee Lee of HWPL
On January 23, Commission on Higher Education(CHED) of the Philippine government signed a memorandum of agreement (MOA) on peace education with an international peace organization, Heavenly Culture, World Peace, Restoration of Light(HWPL) affiliated with the UN ECOSOC.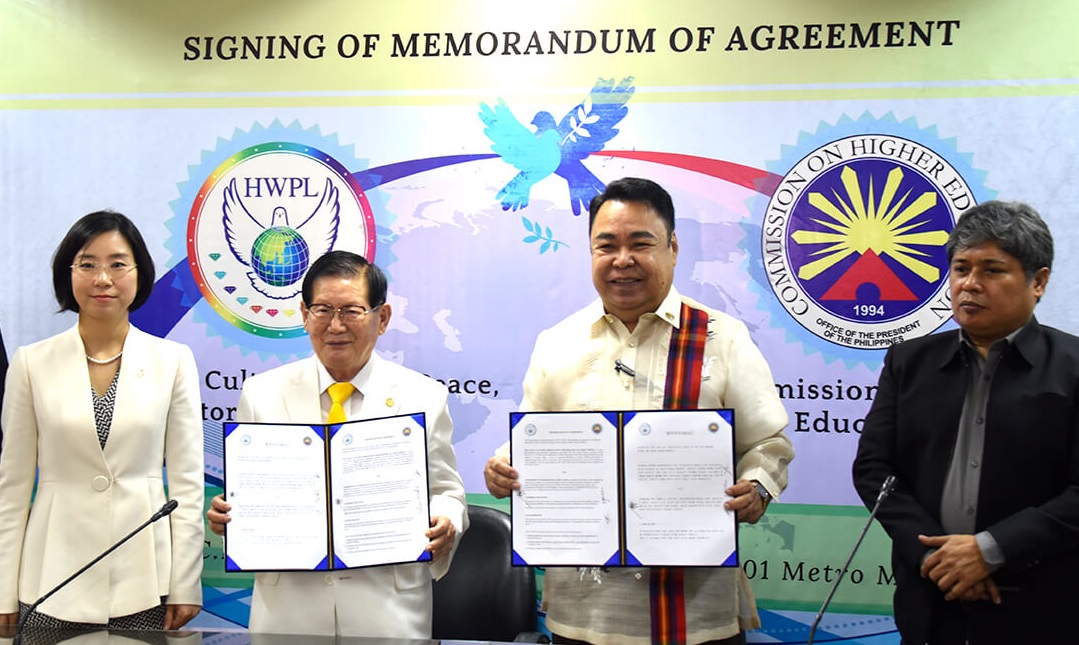 The agreement ceremony, held at the CHED in Quezon City, Manila, designated provisions of a practical education for implementation of peace and a culture of peace to the young people who are the subject of the future to prevent disputes and achieve peace in the Philippines and the globe.
CHED provides various scholarship programs with the authority to develop and formulate the education curricula implemented by the government plans to introduce the peace education curriculum and materials revised by HWPL under the process of coordinating it for education institutions.
At the press conference in attendance with 10 media in the Philippines, Chairman Man Hee Lee of HWPL said "All students should be taught peace from the textbooks they learn every day, and the teachings of war must be changed and discontinued. How can we achieve peace? Peace begins by teaching students about peace." emphasizing the importance of peace education.
Commissioner Ronald L. Adamat of the CHED, who proposed MOA to HWPL, expressed hope for HWPL peace education by saying "Children easily imitate war through toys like war weapons, but they don't know how to play and imitate peace. Promoting peace education through the CHED will affect many Philippine educational institutions and play a crucial role in promoting peace in the Philippines."
Chairman Man Hee Lee of HWPL, signed the MOA on peace education with 127 schools in 9 countries including the Philippines, Israel, and India, conducted lectures emphasizing the importance of peace education for youth at the Cotabato City State Polytechnic College designated as a HWPL Peace Academy in 2016.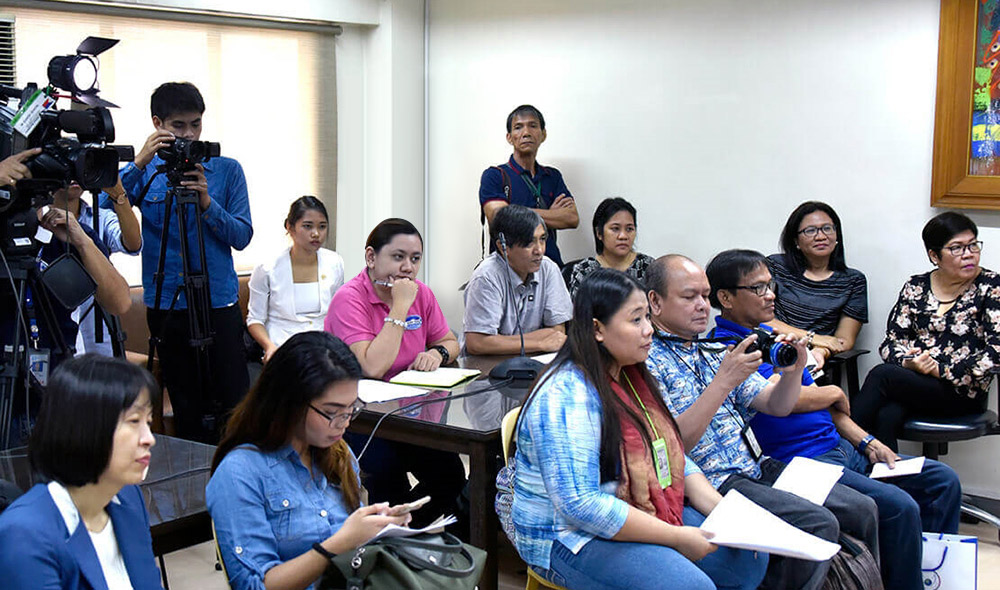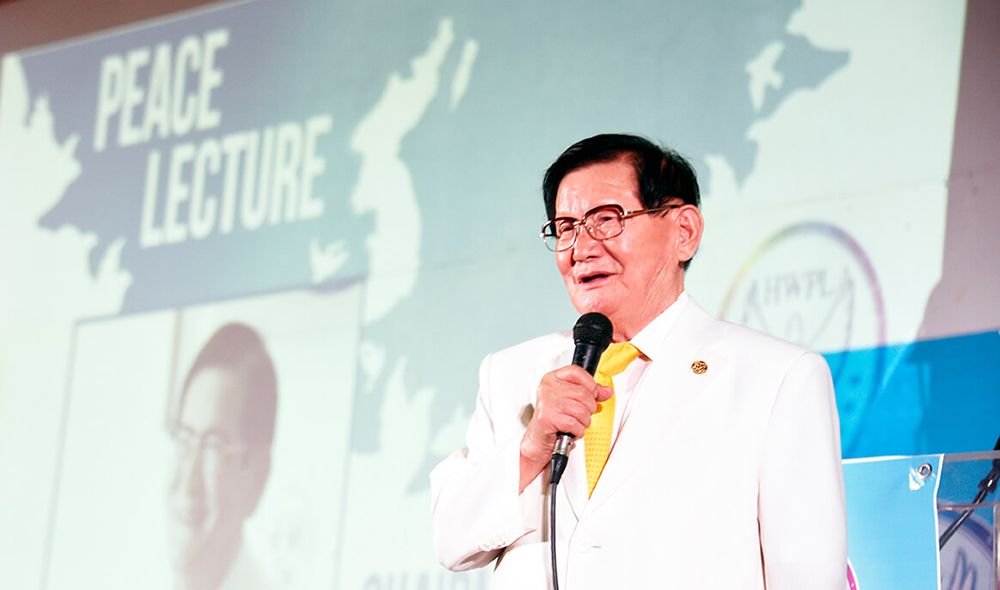 Christine Joy Labay Miguel, a student of the Polytechnic University of the Philippines participating in a peace lecture, said "It was very impressive that we, students, could also be a part of the peace movement. Chairman Lee has already shown that many students around the world are working for peace. I want to take part in the peace activities of HWPL."
As a non-governmental, non-profit organization working for world peace, HWPL is actively involved in various peace activities for establishing an international law for peace and operating inter-religious dialogue meetings for religious harmony and organizing peace campaigns in cooperation with experts in legal and religions, civic groups, and media from all over the world.