[Preview WARP 2016] Passing over the past violence to the future of peace – IPYG Card Section Performance
IPYG Card Section Performance at the WARP Summit 2014
Culture of peace blossoms with the dedication of youth
Arts and sports-based approaches to the transformation of armed conflicts have engaged the global communities to put differences aside and create opportunities for building bridges across borders, nationalities, and cultures. The upcoming World Alliance of Religions' Peace (WARP) Summit will have various arts performances and sports event which demonstrate the spirit of peace that overcomes the legacies of past violence.
At the WARP Summit 2014, the card stunt images inspired by the Declaration of World Peaceappeared. In the performance, it showed the atrocities of war, family and friends with whom one shared life, dreams, and hopes are separated, making her deprived of everything in her life, which can never be compensated.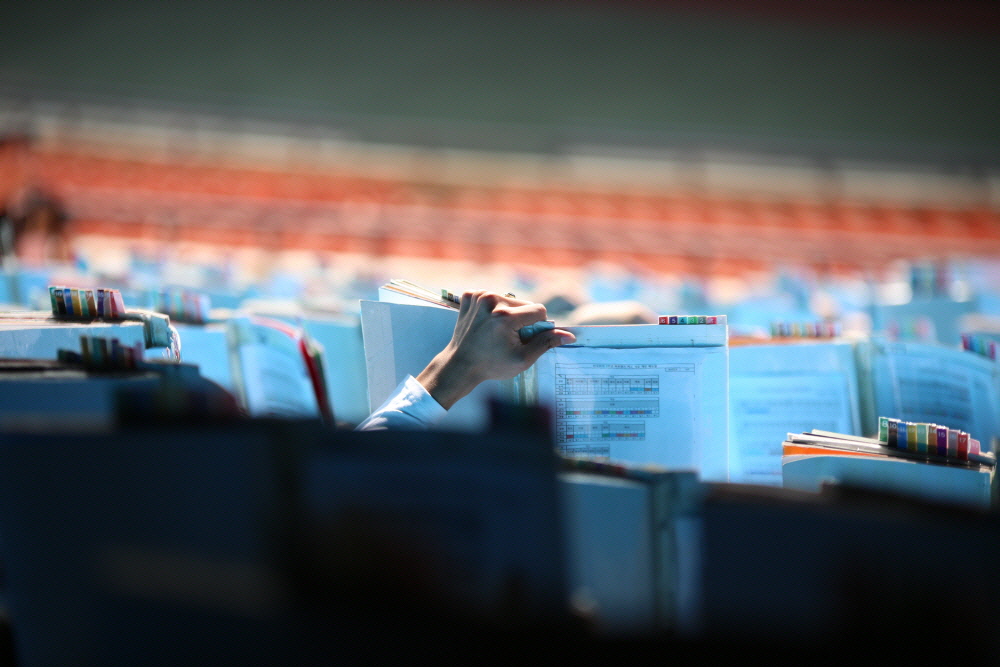 Each card lifted high demanded that we must pursue creating the world free of war and leaving the legacy of peace to future generations as common responsibility in this world. This strong message of culture of peace has become the symbol of the WARP Summit and many are paying attention to this year's performance with great expectation.
Peace is our best benefit
The card stunt is performed by the voluntary participation of 11,440 youth from diverse backgrounds. Motivated by vision and peace initiatives of HWPL, youth volunteers make efforts to create this unique content of culture of peace by encouraging global cooperation for cessation of war and world peace focusing on the enactment of international law and alliance of religions.
Ms. Seul-ki Cho, 28-year old volunteer said, "Though we are different by ethnicity, nations, languages, and many other categories, I have truly felt we are all the same people wanting to pursue peace rather than war, happiness rather than distress. So, we should treat neighboringcountry as our own, think in their shoes, and also wish for them to usher in peace and prosperity.
Through card stunt, we'd like to be strong proponents of truly bringing world peace, and I hope not only card stunt performers like ourselves but also people all around the world who will see this card stunt understand this and join the work of realizing world peace."
The performance in the WARP Summit aims to promote peace reflecting the purpose of global partnership and participation of citizens. For the common interest of the world we live in, practical approaches to realization of peace will be introduced by actions of youth with the desire of peace. The remarkable images will be forever embedded in the hearts of everyone.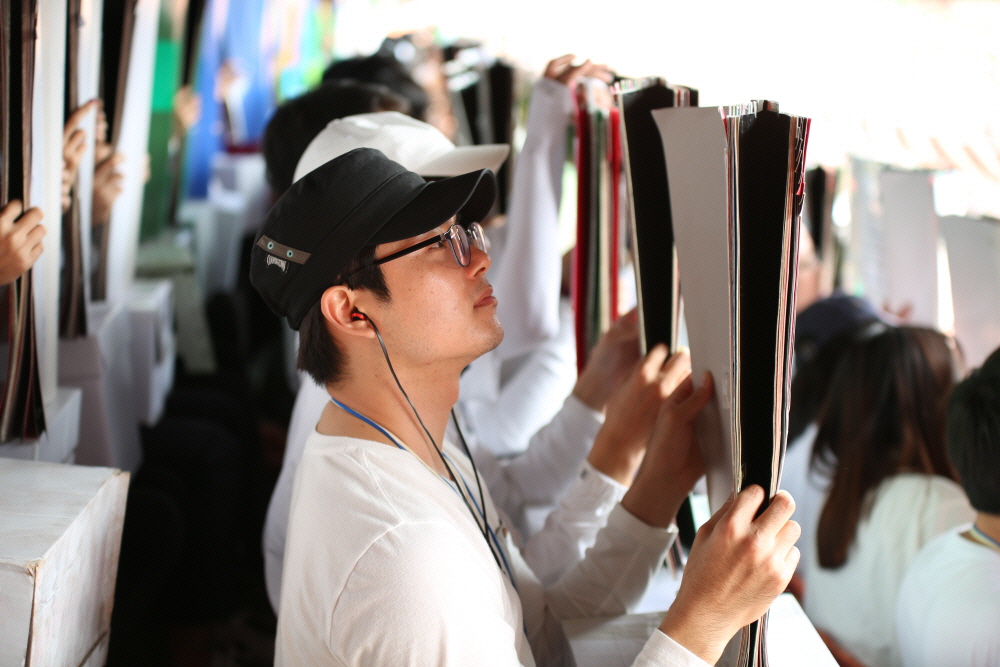 How can the world of peace be created?
What is the key to making the peaceful world and what will be our responsibility?
The card stunt performance will provide visions regarding these questions.