Spreading the Culture of Peace by Volunteer Work and Plasma Donation for the Development of COVID-19 Treatment
While many people around the world are struggling because of the COVID-19 pandemic, HWPL (Heavenly Culture, World Peace, Restoration of Light) is volunteering in places that require assistance by donating plasma in hopes that humanity will win the fight against this infectious disease as soon as possible.
The 1,646 members of Shincheonji Church of Jesus of Daegu, also members of HWPL, have fully recovered from COVID-19 and finished two rounds of donating plasma for the development of a treatment for COVID-19. In July of this year, 628 people donated plasma in the first round, and in the second round, members participated from August 26th to September 4th, which resulted in a total of 1,646 members donating plasma. From this, 312 members donated plasma more than twice.
The plasma components collected through this donation will be transported from the Korean Red Cross to GC Pharma to be manufactured and used for the development and research of the treatment. The members of HWPL also volunteered to check for fevers, list everyone onsite, provide hand sanitizers, and operate shuttle buses so that the large-scale donations could proceed smoothly.
Furthermore, HWPL members around the world participated in various activities during the first quarter of this year in 14 major cities in 13 countries by delivering relief supplies, cleaning beaches, beautifying environments, sharing free food to help residents affected by natural disasters, and helping to recover the natural environment. The HWPL members who participated in this service said, "it is rewarding to spread the culture of peace in the community through volunteer work."
HWPL Volunteer Work

Silang, Philippines: HWPL D.R.O.P for Taal Volcano Victims

Since January 14th, HWPL provided help to the victims of the Taal Volcano in Dasmariñas, Cavite, through D.R.O.P (Disaster Relief Operation Program) — a volunteer program organized by HWPL.
Australia : Beyond the flames, reviving Australia together – Beach Cleaning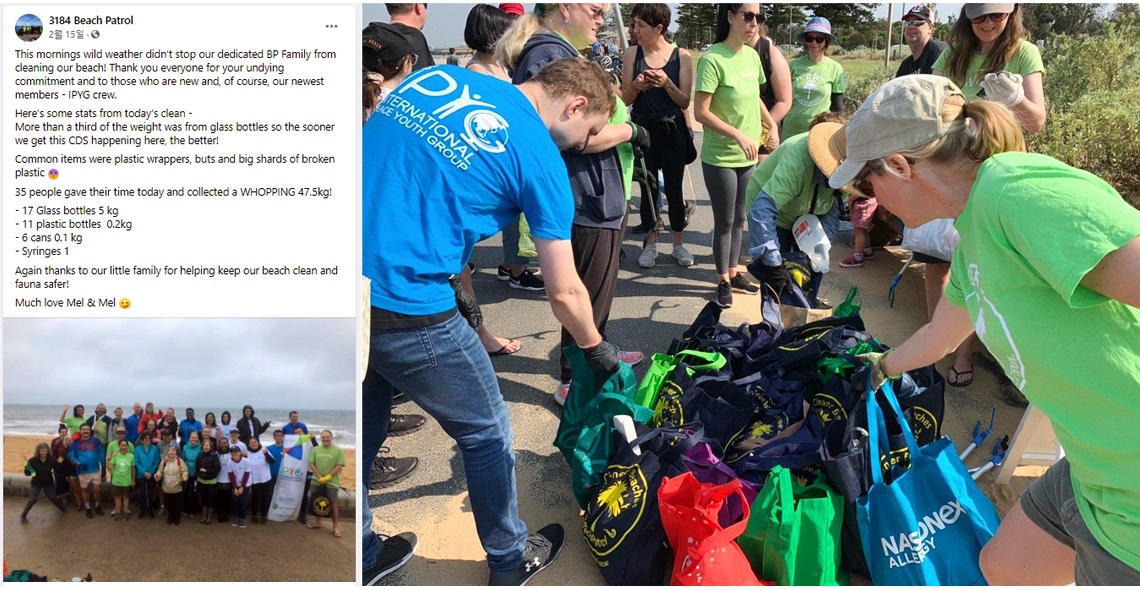 HWPL and IPYG recently worked with 3184 Beach Patrol, a volunteer organization in Melbourne, to clean the pollution created by the wildfires that had continued for several months by collecting 47.5 kilograms of garbage dumped on Melbourne Beach.
South Africa: HWPL Volunteer Clean Up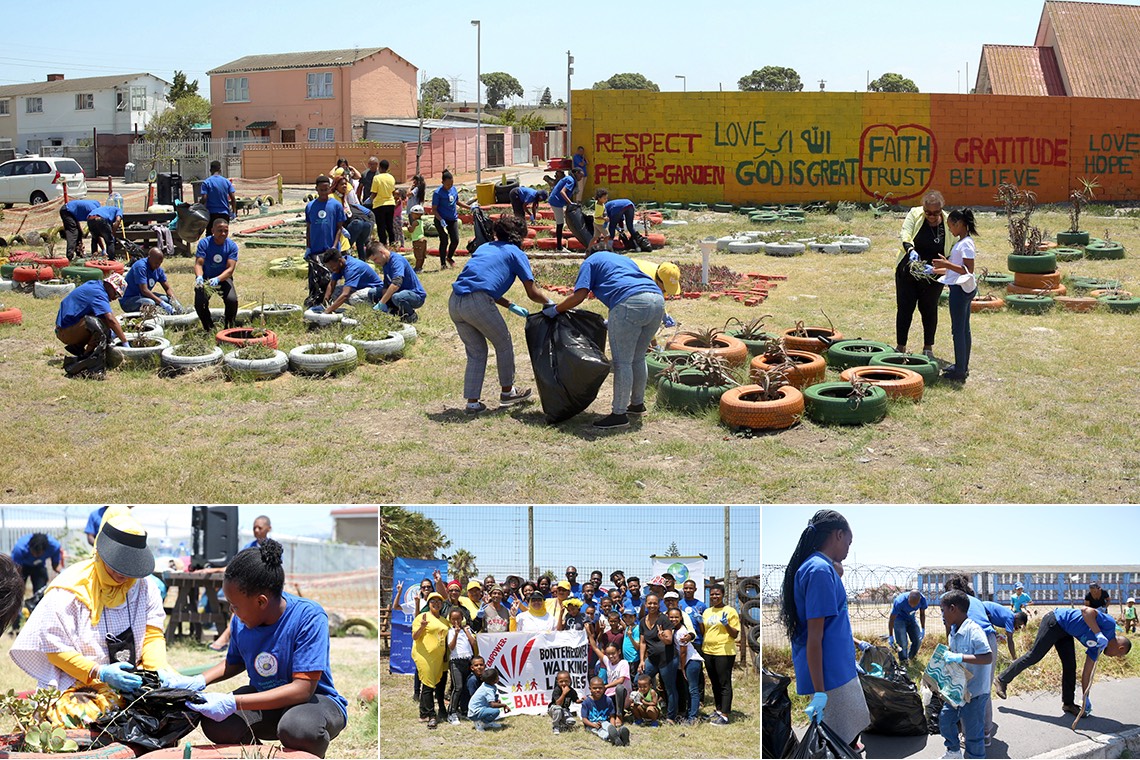 IPYG continues to work for the culture of peace with the local community of Bonteheuwel, located in Cape Town, for it to become a clean and peaceful community.
France: Free meal service for refugees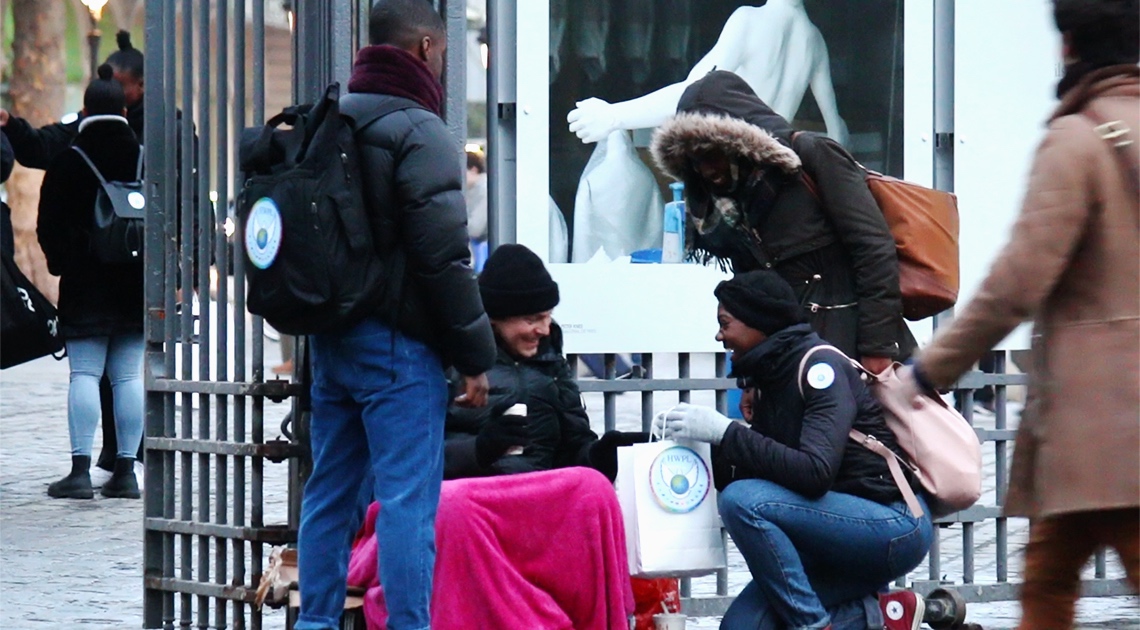 A soup kitchen opened in Gare du Nord for the refugees who fled to France from war-torn countries.
Malaysia : The Salvation Army Boy'

Visited The Salvation Army Boy's Home in Kuching, Malaysia to help with the work of beautifying the environment and looking after the children.
Netherlands : Food Bank for Neighbors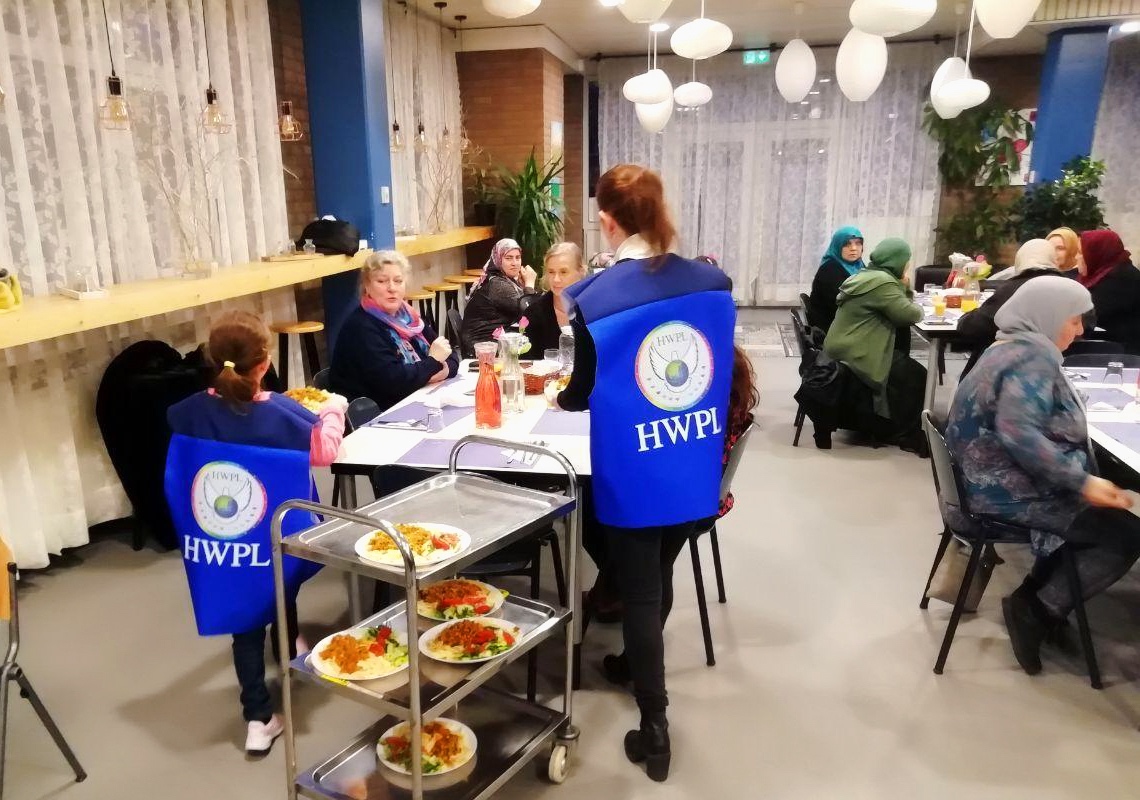 Visited underprivileged neighborhoods in Rotterdam, Netherlands to share free food.
Uganda: Creating the Peaceful Street with Voluntary event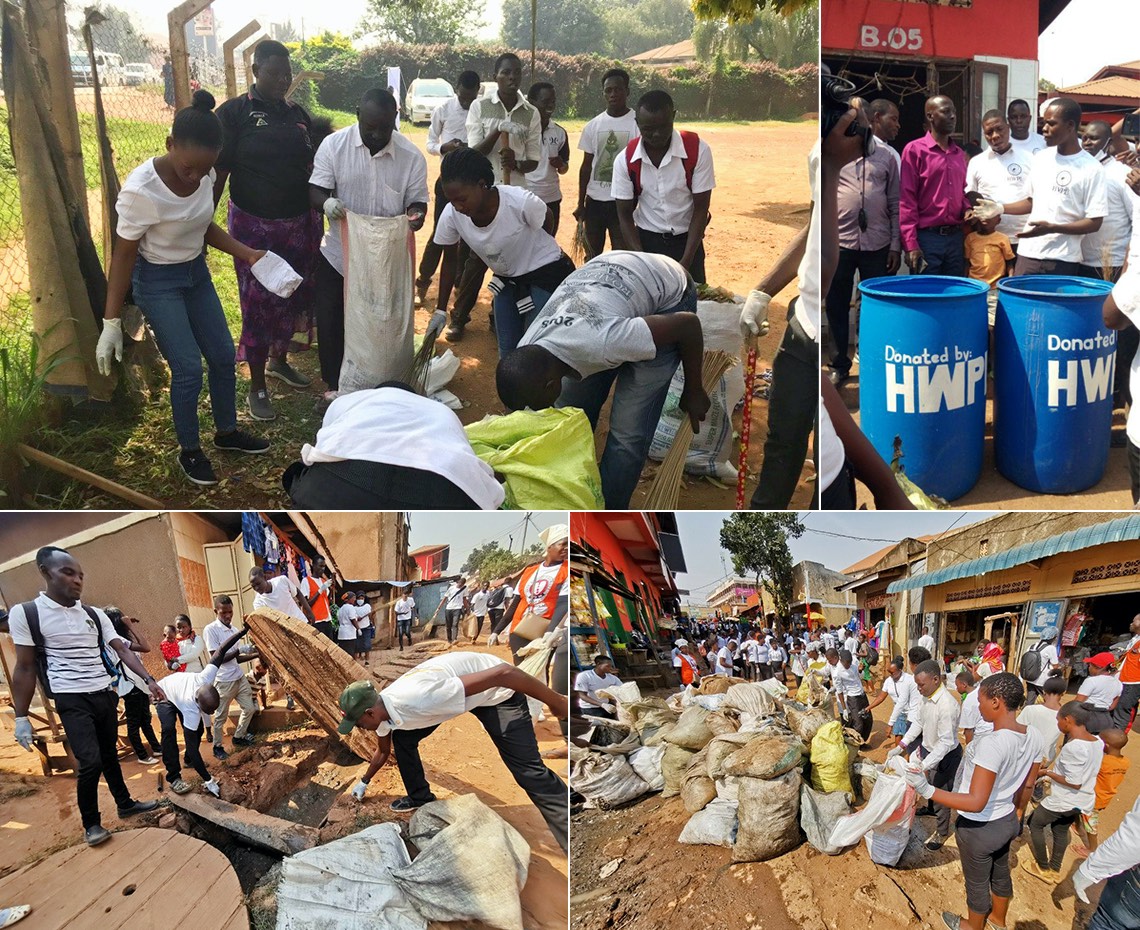 HWPL participated in creating a peace street in Nansana, Uganda to improve the awareness of environmental issues, such as beautification of the environment and waste management, by collecting garbage with police officers and students. Education on cleanliness, order, and etiquette — all things that directly affect the lives of the citizens— was also provided.