The National Youth Council of Côte d'Ivoire Peace Camp: To Spread a Culture of Peace Together
The National Youth Council of Côte d'Ivoire Peace Camp was held over five sessions from 5 November to 3 December 2022. The camp was held online with around twenty participants including the National Youth Council of Côte d'Ivoire members and heads of affiliated NGO youth organizations within Côte d'Ivoire.
The peace camp aimed to plant the value of peace in the youth to foster them as peace citizens to provide HWPL Peace Education across the nation as well as conduct various peace activities.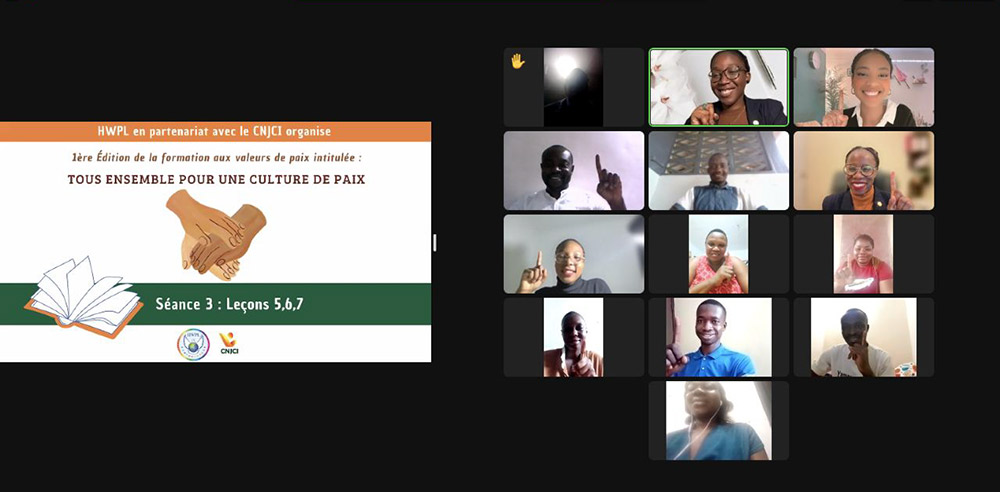 Twelve lessons from the HWPL Peace Curriculum were taught during the camp, and students shared what they learned after every lesson. On 14 Dec, after the course was completed, the Peace Education Graduation Ceremony was held online and the graduates pledged to spread the value of peace to the Côte d'Ivoire youth.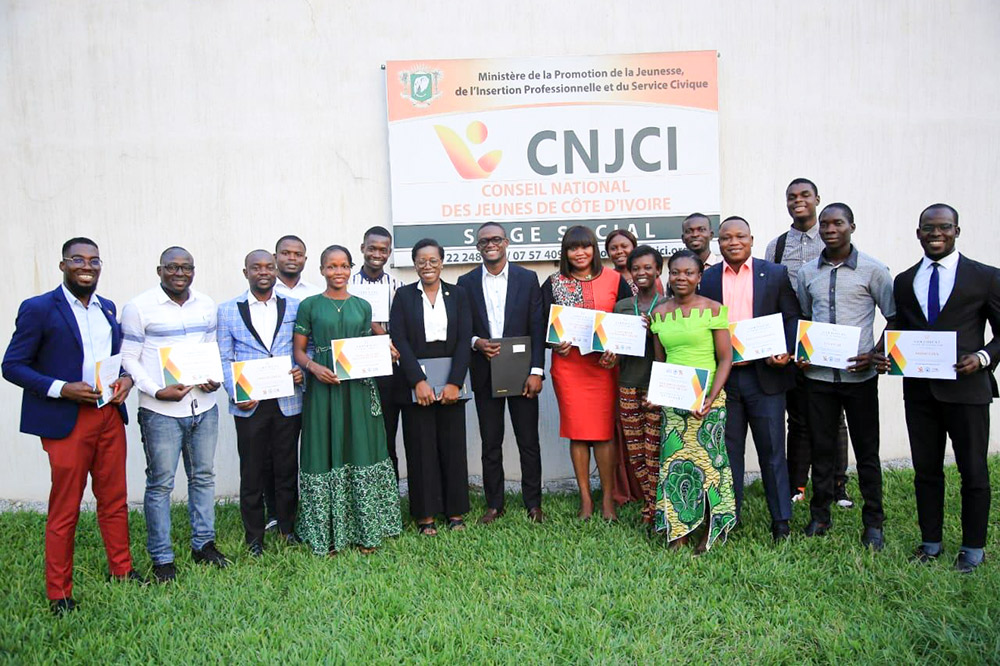 Niangoran Angelina, Président of the Political Women Group, stated in her graduation speech, "I want to thank you for allowing me to take part in this peace training. Abandoned by my biological father, I was confronted with many difficulties that I had to overcome alone; I slept on the street. Today, I give my all for others, I help my learners, but once I find myself alone, it is an inner wound that no one knows about. I found it hard to forgive him, but after this training, the wounds I felt are healed. I understood that I had to forgive him after many years in order to be free myself. I can use this training to educate others. Thank you so much, president."
 The National Youth Council of Côte d'Ivoire and Côte d'Ivoire's youth organizations will continue to work with IPYG to host various peace activities.